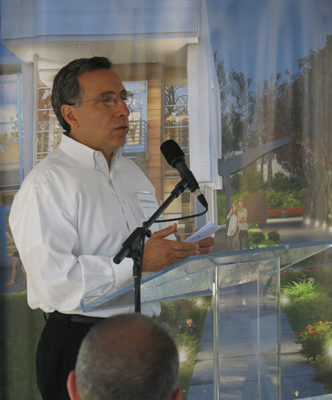 Mogavero Architects Senior Principal, David Mogavero, participated in a panel discussion at the annual Marcus & Millichap / IPA Multifamily Forum San Francisco Bay Area on November 1st in Foster City.
The conference addressed major issues affecting the affordability of apartments in the Bay Area and throughout Northern California. Key concerns were shared, including the lack of available development options, public policy issues regarding development and affordable housing, current capital market trends, as well as specific opportunities in the various submarkets across the region.
David Mogavero is an architect, urban planner and real estate developer with more than 30 years of special expertise in the areas of ecological building, environmental planning, infill development, and urban design. His commitment to human-based architecture, the revitalization of existing neighborhoods, economic and ecological sustainability of communities, and participation in the planning and design process by end-users has made him one of the most experienced advocates and practitioners for ecological land use and building design issues in the Central Valley.
In addition to participating in the Multifamily Panel discussion, David developed a presentation that coincides with the panel's topic of Innovative Design and Construction Approaches.
View David's presentation on community sustainability and ecological building as it relates to multifamily development.
Innovative Design and Construction Approaches:
Powerpoint Presentation
PDF