We are pleased to welcome Madeleine Zayas to the Mogavero Architects family!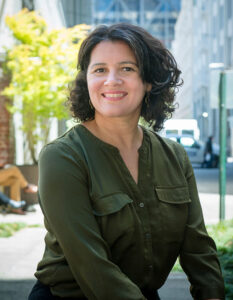 Madeleine is an architect and urban designer/planner specializing in affordable and market-rate multifamily housing of all types, transit-oriented development, and master planning of new communities.
We believe that Madeleine's multidisciplinary approach, 20+ years of experience in Bay Area/CA development, and her passion for placemaking and community-based architecture will deepen and expand our ability to better serve our clients and the communities that we serve.
For over thirty years, Mogavero Architects has designed buildings, planned sites, and created master plans with the goal of building livable communities that inspire sustainability and create places with meaning.  We have designed thousands of high-quality affordable housing residences, utilizing multiple state and federal funding sources. Our award-winning architecture, planning, and urban design services have been provided to clients throughout California in small towns as well as in intensely urban settings.
Welcome to the team, Madeleine!