David Mogavero, Senior Principal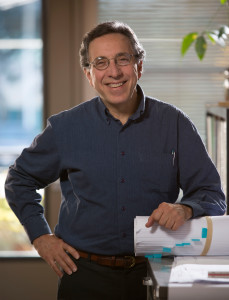 David Mogavero is the Senior Principal of Mogavero Architects, an architecture, urban planning and development services firm in Sacramento, California. He began his career designing naturally heated and cooled buildings thirty years ago.
His practice embraces the full range of progressive community design, such as high density mixed use infill and holistic building systems, including daylighting, natural ventilation, passive heating and cooling, solar shading, water recycling, on site energy generation and agriculture.
David's roles as developer and environmental advocate help him conceive projects that are economically viable and sensitive to the community and the environment.
Through his professional practice, his writings and lectures, and as past president and board member of the Environmental Council of Sacramento and the Planning and Conservation League, and board member of the Council of Infill Builders, David has promoted the widespread adoption of sustainable building and smart growth practices and policies.
Craig Stradley, Principal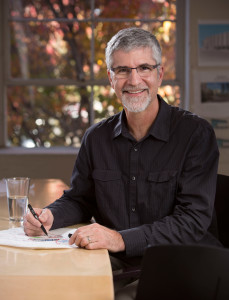 Craig has more than 25 years of experience in the design and master planning of various building types including multi-family housing developments, student residences, senior living complexes, community centers, retail and office buildings, and transit stations.
His approach to design and project management is to work closely with clients, communicating the function and efficiency of the design, while balancing architectural and social concerns.
Craig focuses primarily on University projects, and has designed and managed a broad range of project types within that discipline. Craig was the Principal and project manager on the Tercero SII student housing project at UC Davis where he was responsible for overseeing the design of the project along with technical coordination of in-house and Campus staff.
Craig also managed the Sac State American River Courtyard student housing project, where he was again responsible for design and technical oversight of the project with in-house and Campus staff, and a multi disciplinary team of consultants. In addition, Craig has managed a wide range of non-housing University work both for Sac Sate and U.C. Davis, with a focus on contemporary and inviting dining commons that incorporate national retailers as well as University food service programs.
Renner Johnston, Principal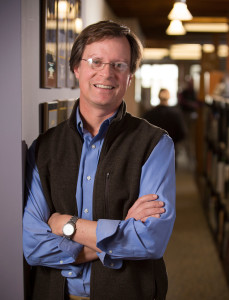 Renner became passionate about green building and urban design while living in Germany and returned to the U.S. for a Masters in Architecture at the University of Oregon.
Renner has practiced architecture at Mogavero Architects since 1997. AIA member and LEED AP, he has served as project architect on various residential, retail and mixed-use projects. His projects include the 7th & H project in Downtown Sacramento, Colonia San Martin, the Lexington, Cordova City Center, SMUD's solar-powered hydrogen refueling station, and the Cuarto Dining Commons at UC Davis. Renner places specific emphasis on elements of each project that provide for pedestrian-friendly environments, sustainable design and accessibility to transportation.
Renner has served as chair for the Capital Branch of the USGBC, served on the Advisory Committee for the Heat Island Group at Lawrence Berkeley National Laboratory, Sacramento's Green Building Task Force and lectures annually for the UC Davis extension course: "Green Architecture".
Nathaniel Sebok, Principal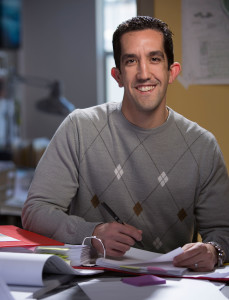 Nathaniel Sebok, AIA, LEEP AP has been with Mogavero Architects since 2005, and was promoted to Principal in 2015. With over fifteen years experience, he enjoys integrating sustainable strategies into projects to create a holistic design. Mr. Sebok and his design team excel with unifying a building's interior, exterior and site design, resulting in award-winning projects.
Mr. Sebok holds a Bachelor of Architecture and Masters of Business Administration from Cal Poly San Luis Obispo, and is active in the local Sacramento community as a member of the Urban Land Institute.