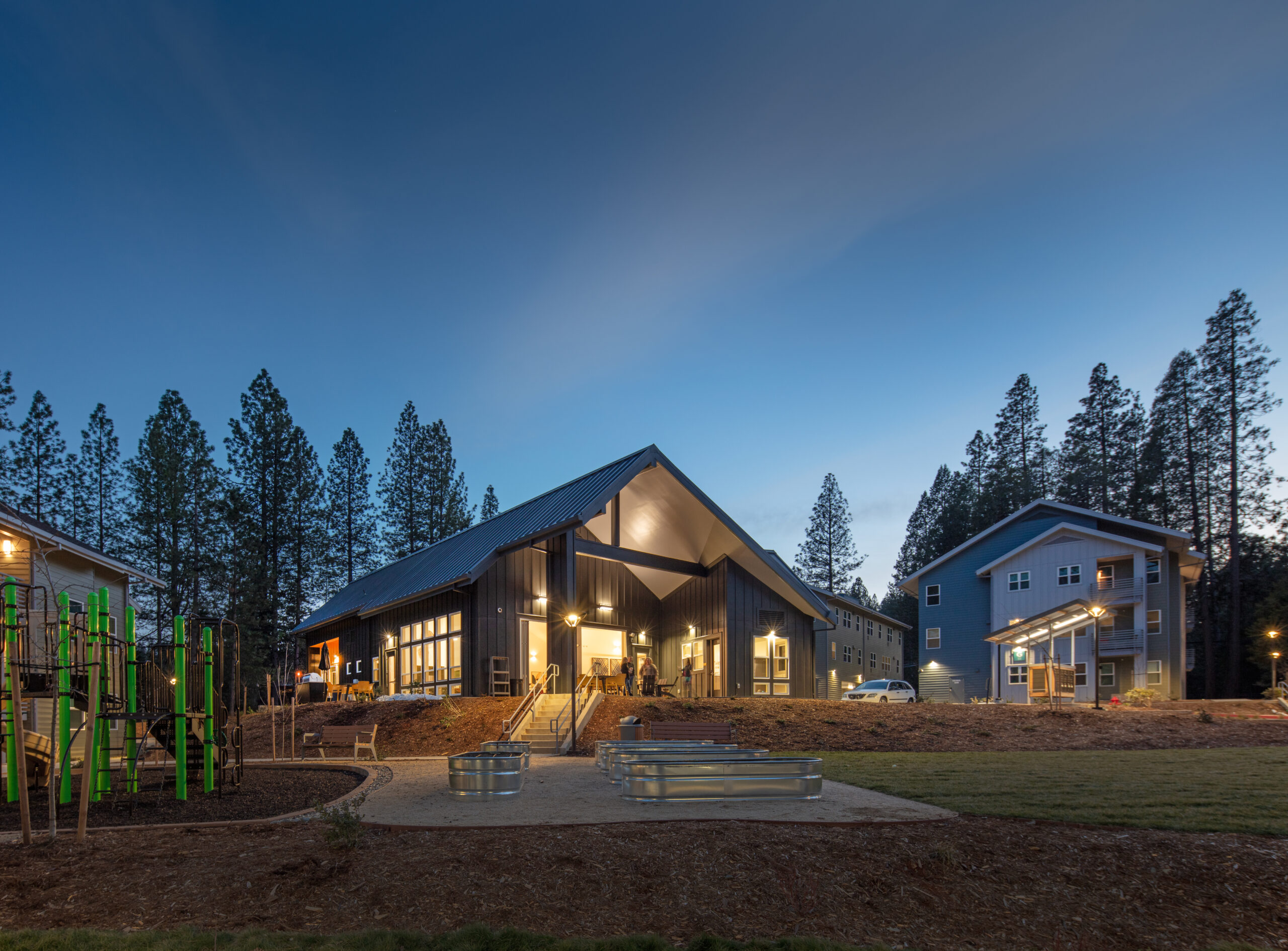 Nestled among the Sierra Nevada foothills, 51 units of affordable workforce housing showcase how community and nature can unite.
Set to address Nevada City's lack of affordable housing, the Cashin's Field development aimed at transforming a vacant lot on the southeast side of town into 51 units of multifamily housing.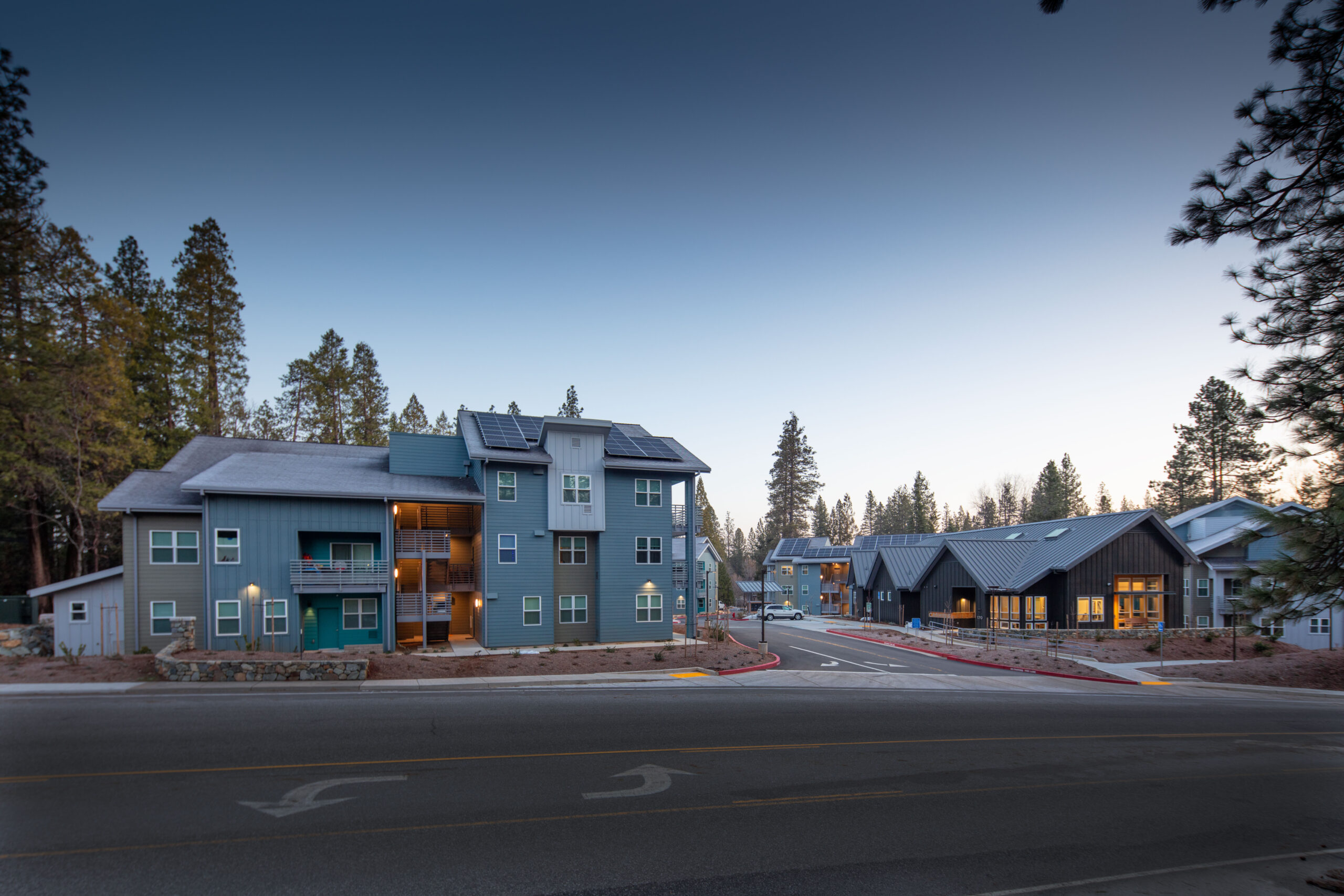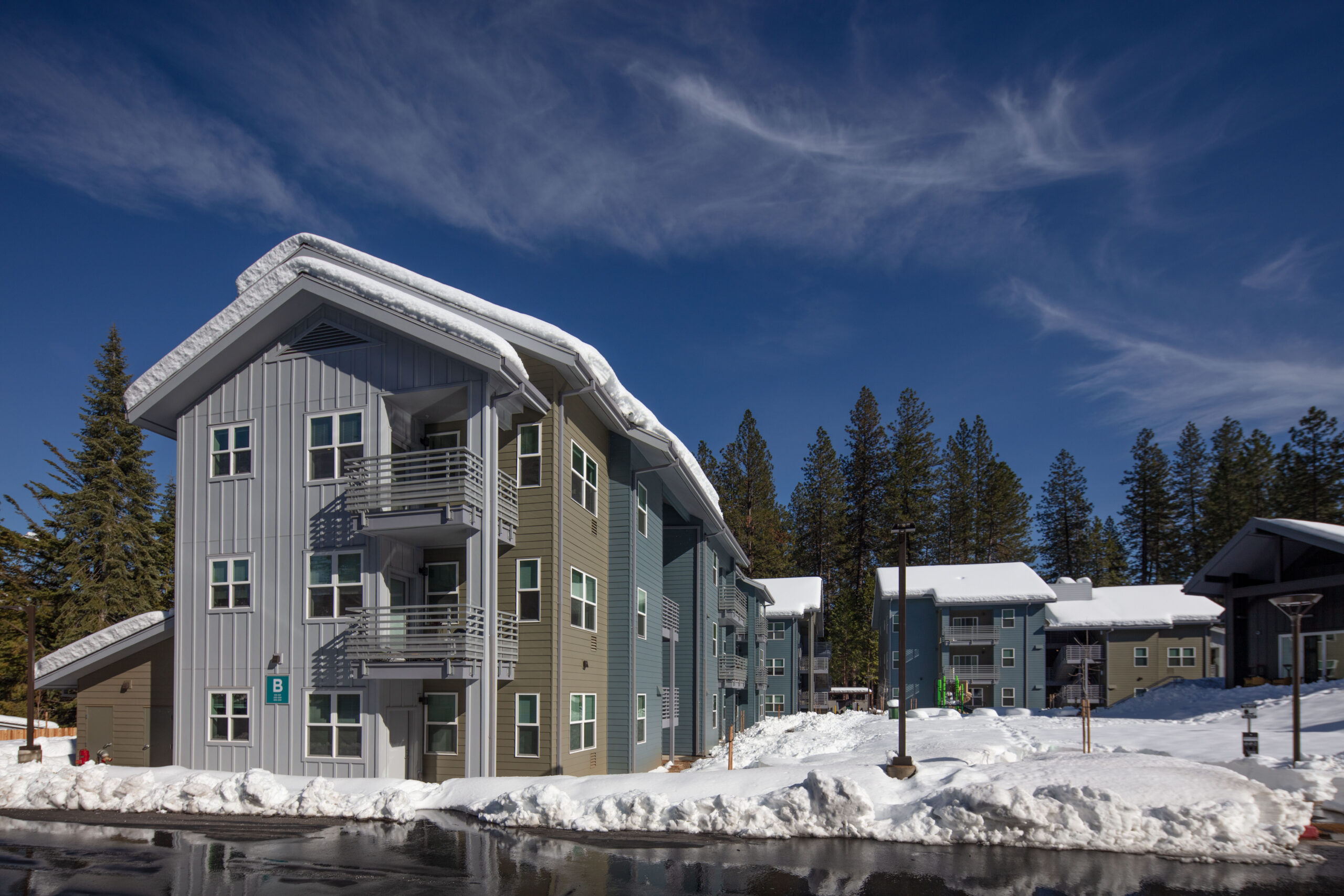 The site offers a mix of one-, two-, and three-bedroom apartments and a community space within 7 buildings on the nearly 5-acre property. 
As of December 2020, Nevada City faced a high cost burden rating with zero affordable housing units per 1,000 residents. Coupled with recent years of devastating wildfires, Nevada County's housing crisis continues to be at the forefront of local legislation efforts.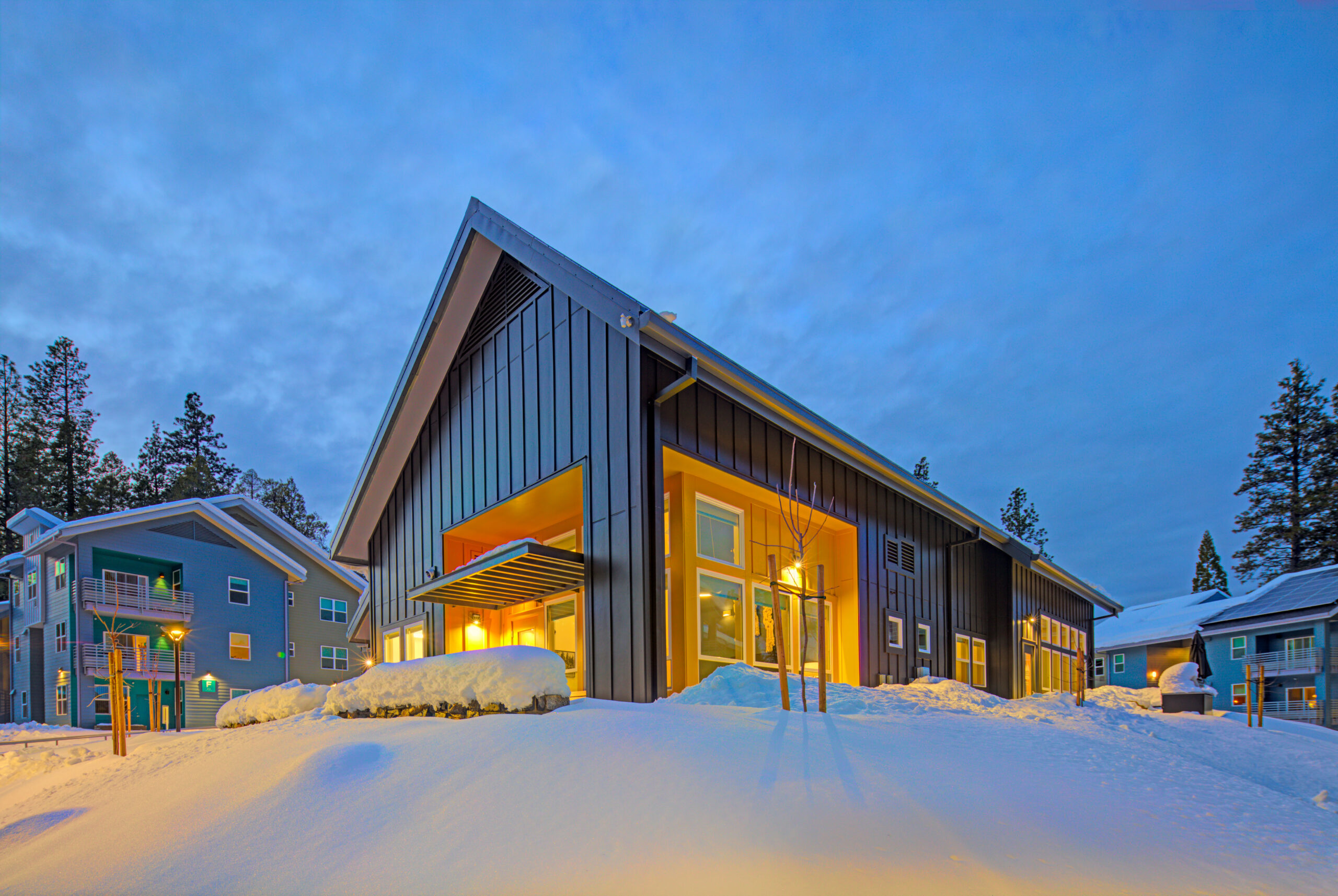 Through the use of funds from the Disaster Recovery Low Income Housing Tax Credit, as well as other private and public funding sources, Cashin's Field offers respite to those who meet the qualifying criteria for affordable housing eligibility. All units are designated for residents making 30-60% of the area median income, with ten percent of units reserved for households classified as "extremely-low-income."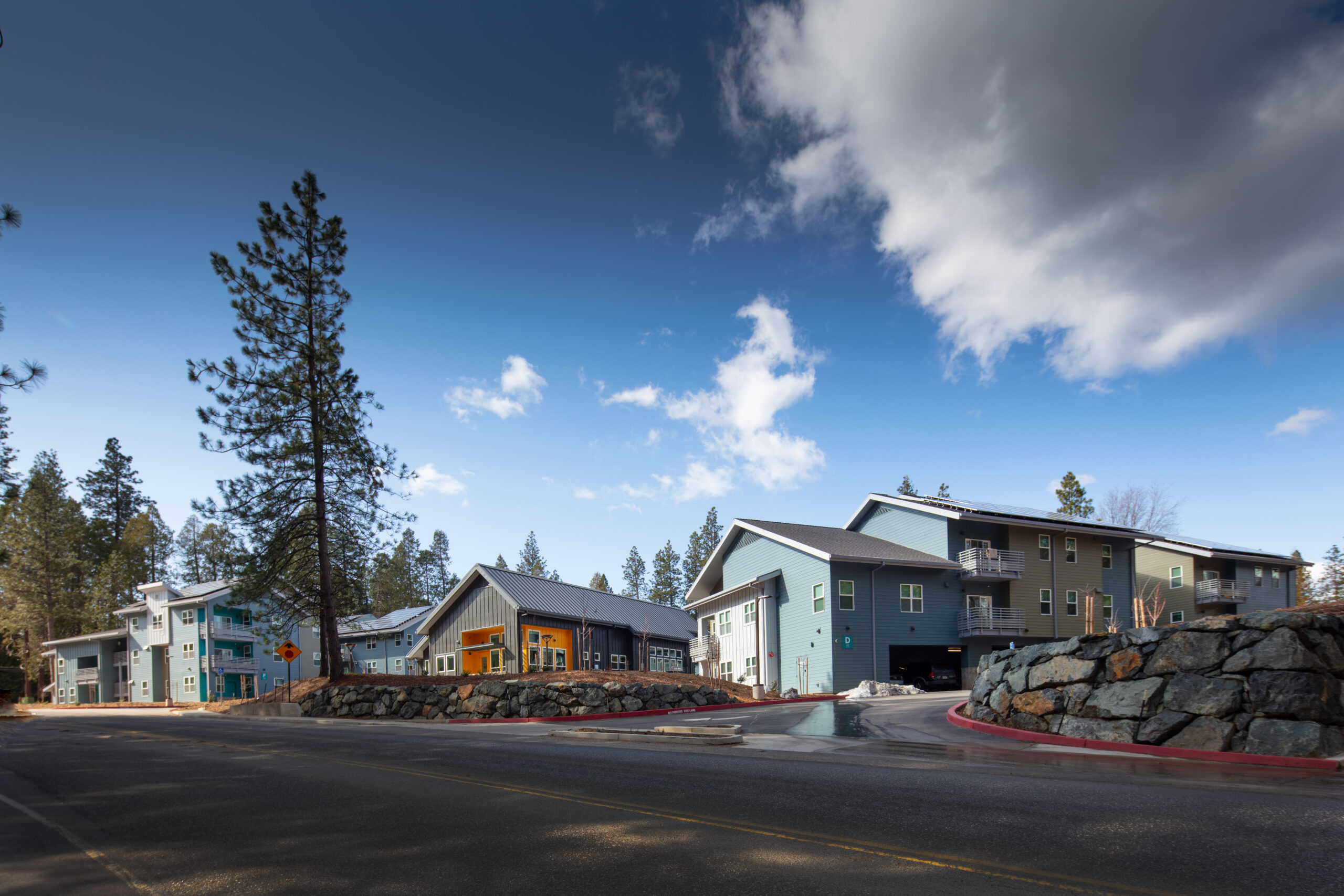 Cashin's Field sought to meld nature with the new community of families by preserving forestry on the site and establish outdoor recreational spaces within it. The development features two play areas for children, a community garden, and a central village green.