This award-winning project features 45 units in three stories above ground floor retail space, showcasing residential common spaces on the street frontages. The mix of studios, one bedroom and two bedroom apartments are arranged facing the second floor terrace or public rights of way. Parking and utilities are accessed from the alley. The southern facade is punctuated by the mid-block residential entry accessing the community room, management offices and the upper three floors of residential. The open stair in the lobby connects to the second floor terrace providing an outdoor common space for all residential units. The main stair overlooks the terrace, connecting residents to the center of the community.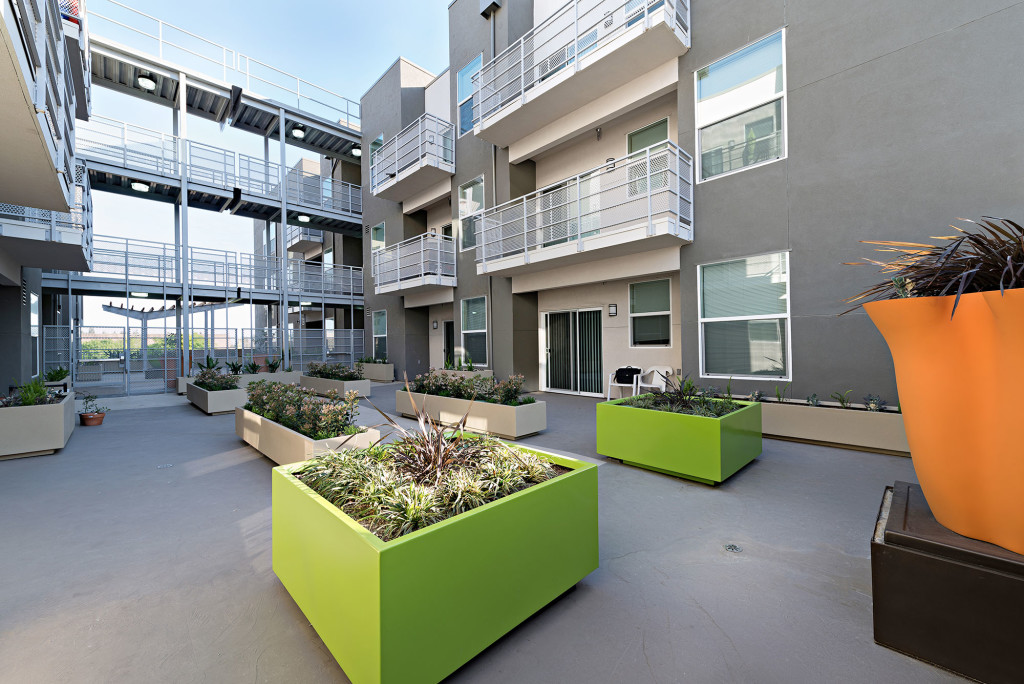 Recognizing the history and architectural memory, the design addresses the nature of the existing building, as well as the context of the site.
Influenced by historical examples, the building does not attempt to replicate an old building. The project complies with the existing zoning, as well as the future Downtown Development Code through an interactive process with the staff of the Housing Authority, Planning, and Downtown Revitalization.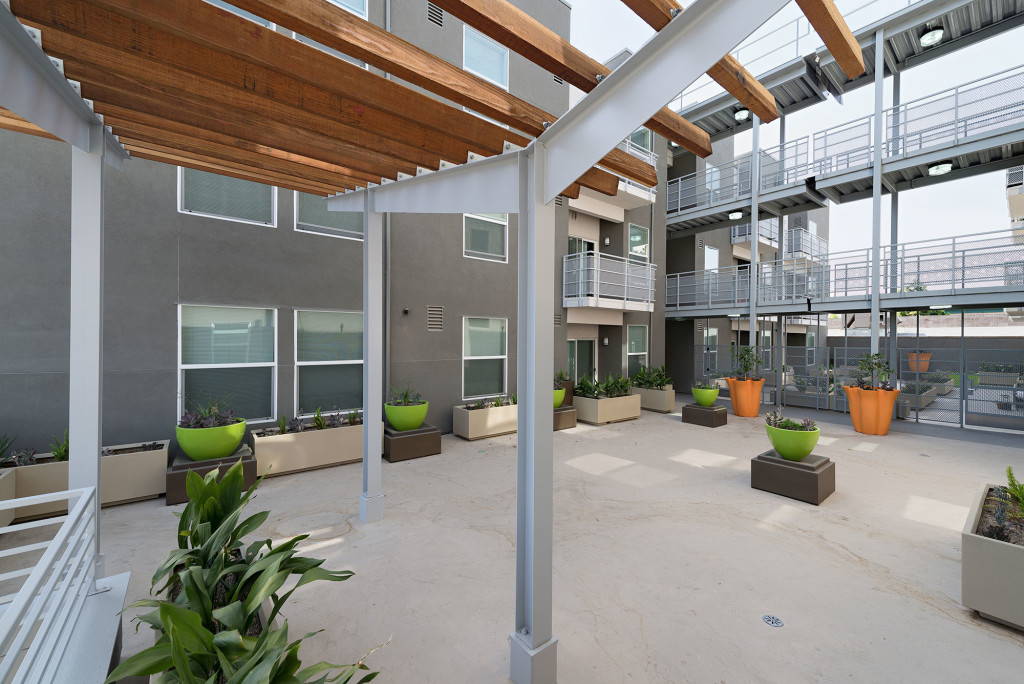 The building's strong masonry base features the elements of traditional storefront design. The residential floors above sit on and overlap the base expressing a design that recognizes the context of a lower cornice line (one and two stories) and translates a design that would have occurred if the existing walls had remained. The extant of the base relates to the original Droge facade.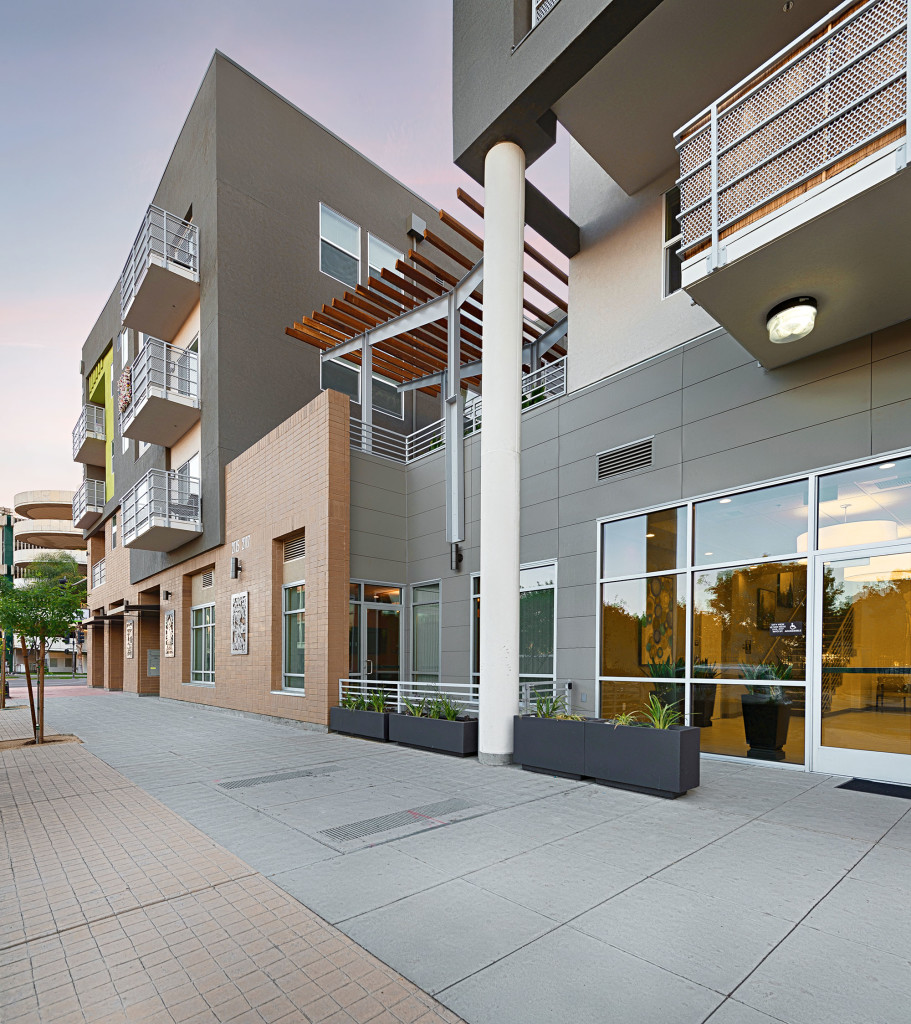 The movement of the upper floor massing in relation to the base communicates program elements such as:
Corner massing importance
Retail storefront
Residential entry
Second floor terrace
Additional articulation focuses on:
Security through surveillance
Community
Apartment individuality
Recognizing the importance of the history of the site, it is proposed that significant historical events within the building be communicated through artwork in the building's facade.