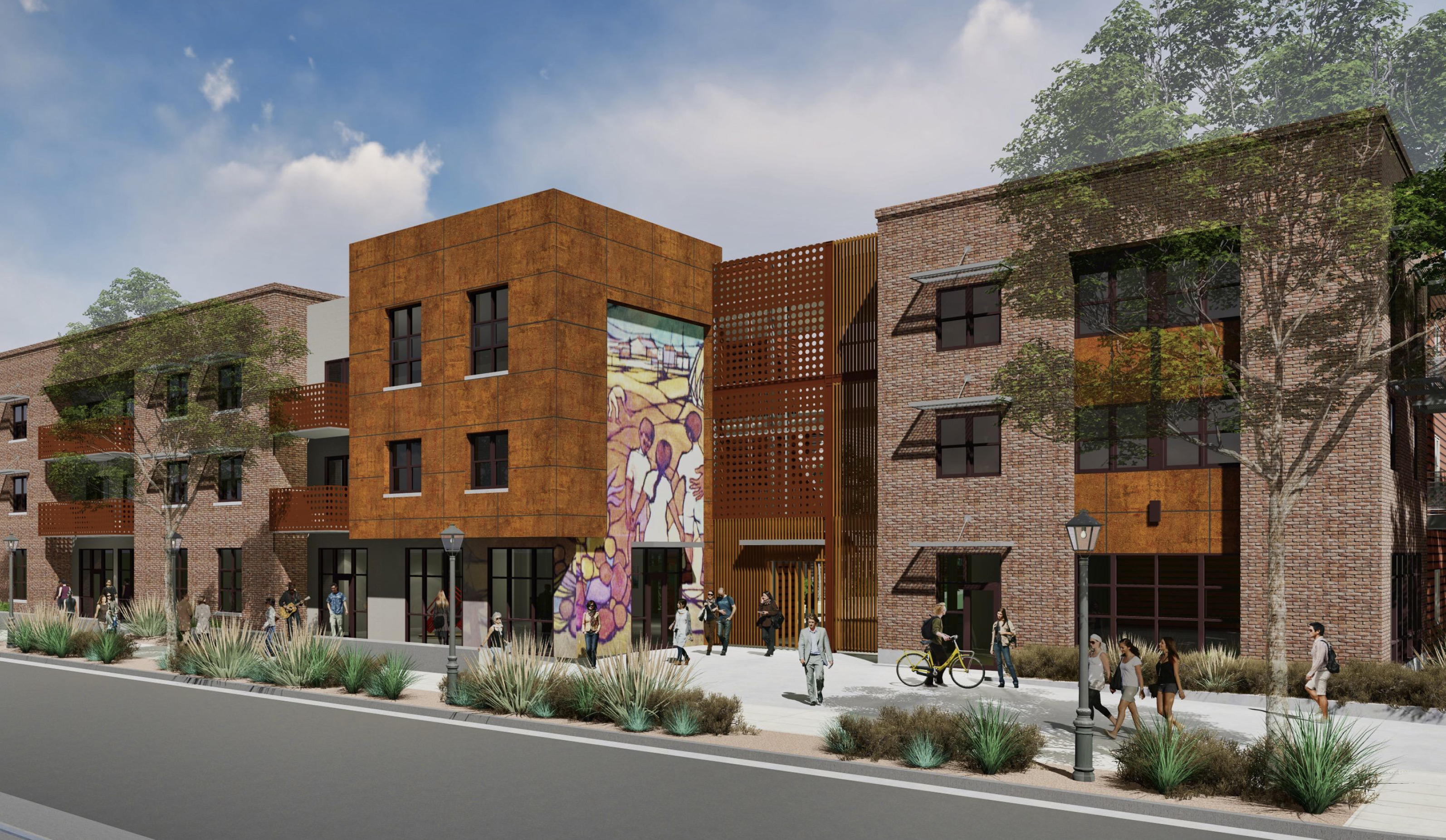 The Lofts at Fort Visalia is a development that truly reinvigorates downtown. It consists of 80 units of multifamily affordable housing and centrally located community & art gallery space. 
In the heart of downtown Visalia, it occupies the site which formerly hosted the city's first structure: a 60-by-60 square foot fort built in 1854 and demolished by 1855. To honor the rich history of the area, the Lofts at Fort Visalia echos the neighboring brick structures while providing a contemporary gathering space forfuture residents and members of the community. 
This project provides multifamily housing units targeted to low-, very low, and extremely-low income households. The project was funded through the low-income housing tax credit program and includeda 55-year affordability covenant.
The program includes several Live/Work artist lofts at the ground floor along East Oak to build upon the success of Arts Visalia, Dance Arts and the Garden Street Art Studio by extending an "art walk" along East Oak to further strengthen the arts community while providing affordable residences above the lofts.