Mogavero Architects purchased the Sacramento Regional Builders Exchange (SRBX) office building Summer of 2018 and immediately began a comprehensive renovation of the property. After an extensive overhaul, we moved into the building in May of 2019.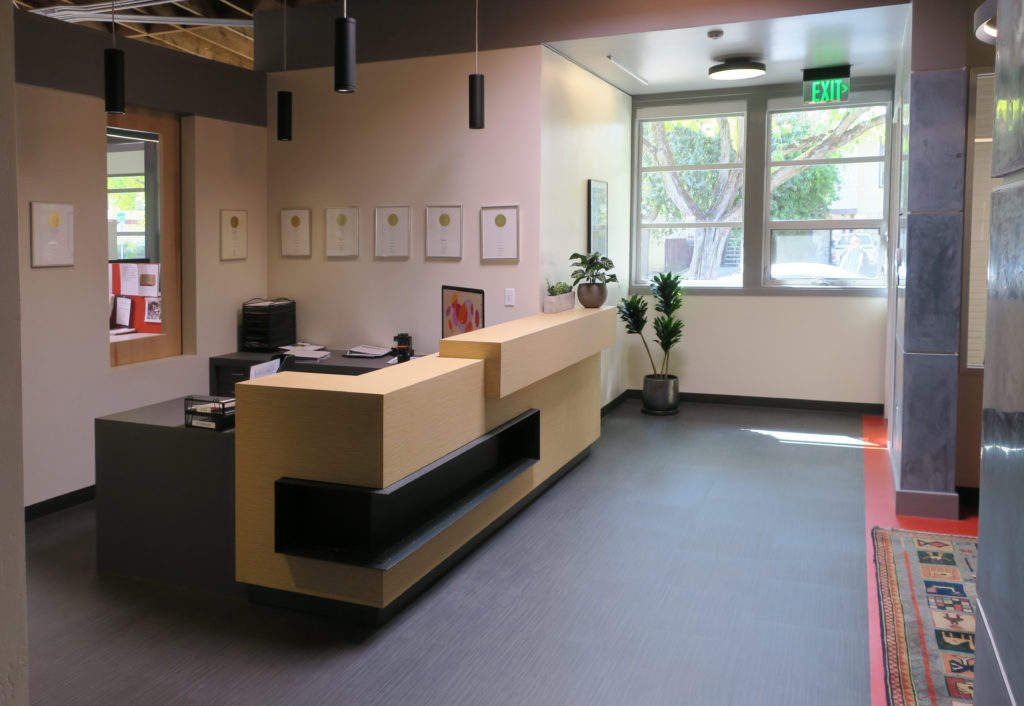 The classic mid-century modern building's exterior was highlighted by window walls and detailed brick work, but the interior was outdated, with a variety of rooms and compartments throughout both floors that harkened back to the building's original use.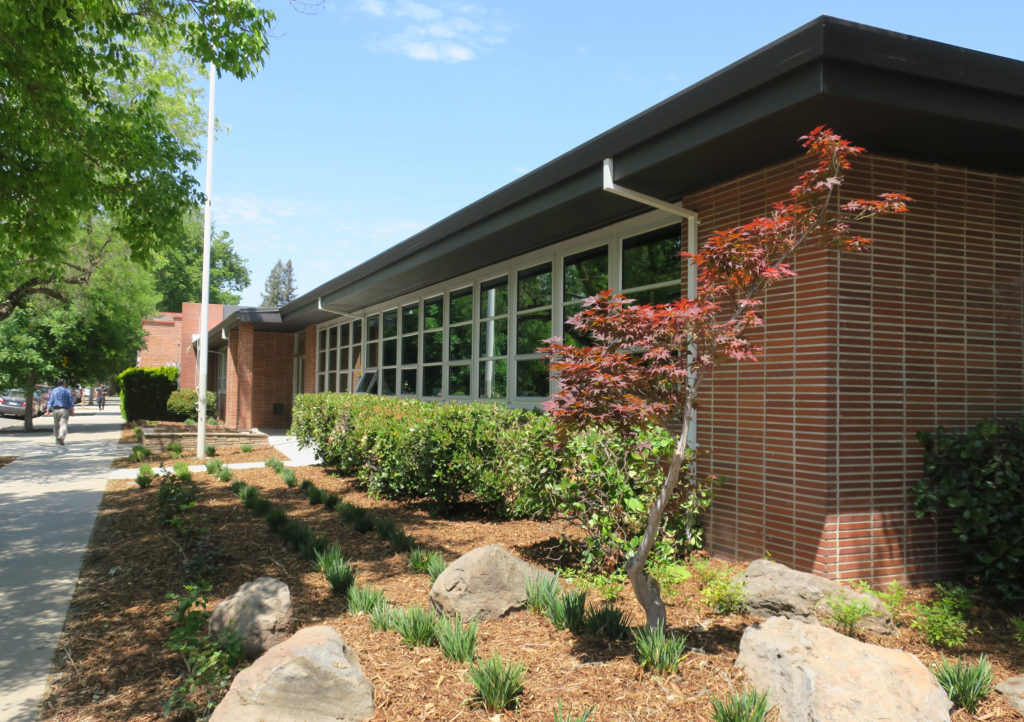 SRBX had been the sole tenant since the building was constructed in 1951. With multiple renovations and additions during their tenancy, the building lost functionality as a modern office space. They truly wanted to hand the property off to a steward, someone who would invest in and breathe new life into the space. Our firm was the only one with a creative vision for how to do so.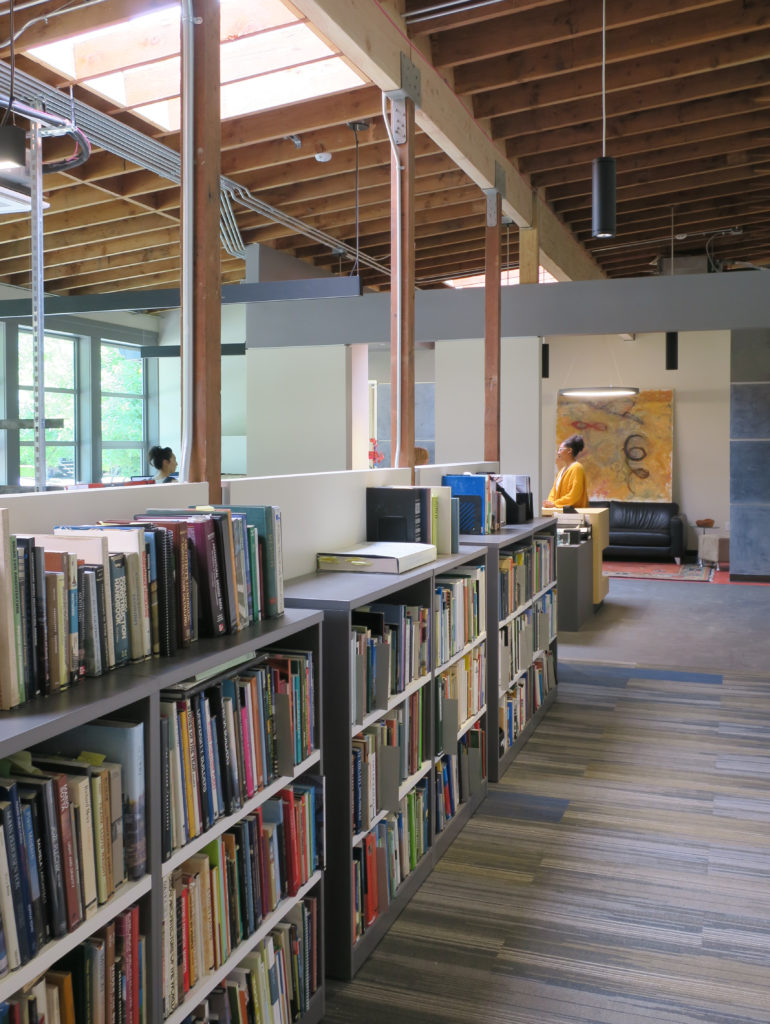 The renovation included adding over a dozen skylights to improve daylighting, and walls were removed to create an open floor plan. The original windows were replaced with aesthetically congruent modern windows that maintained the original character of the building while meeting more current standards for energy use.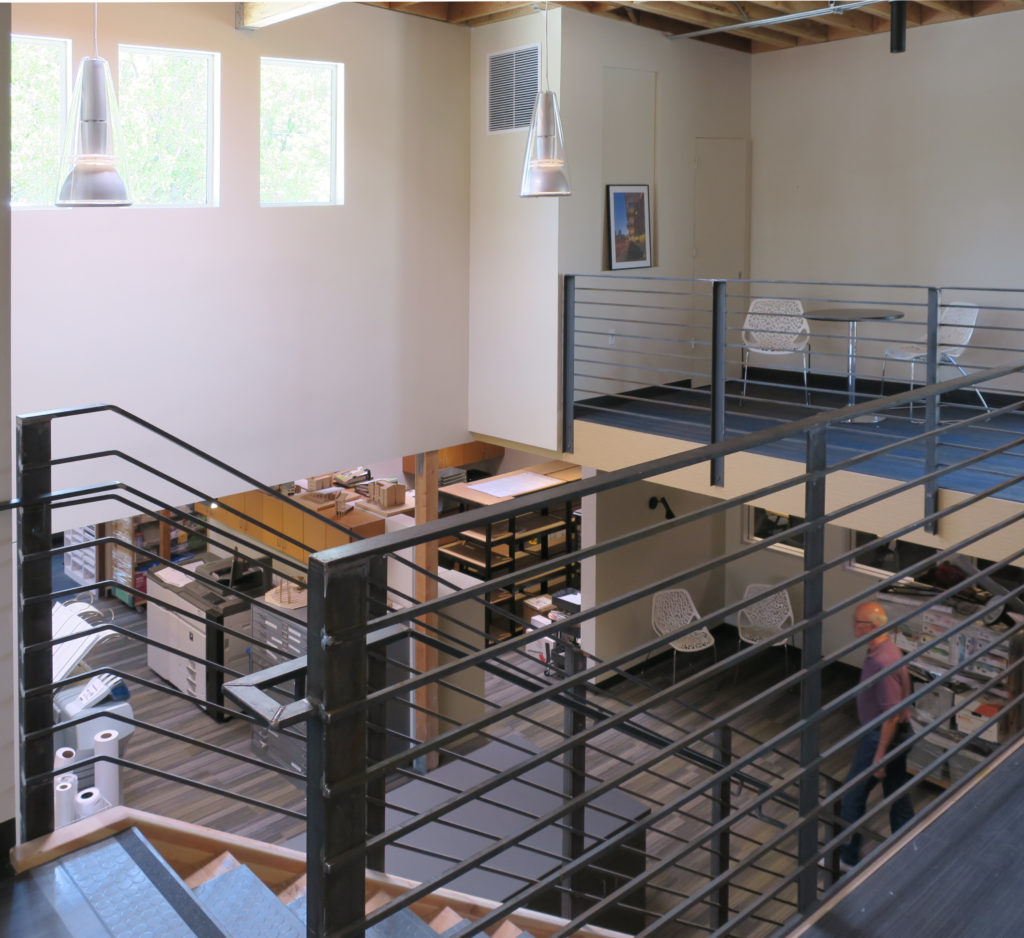 Interior walls and closed offices were eliminated to create open space, a large glass-enclosed conference room was created, and lots of skylights were added to bring in more natural light.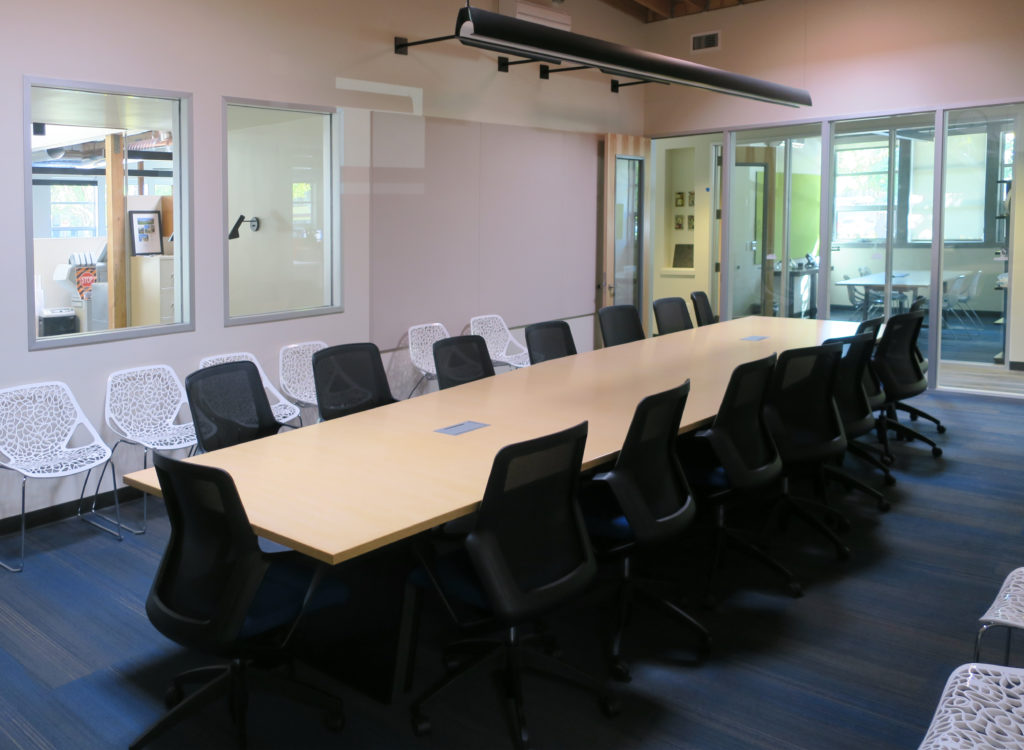 On the second floor, we removed the roof of the old board room for the SRBX to create a roof terrace with views and seating areas for staff to enjoy.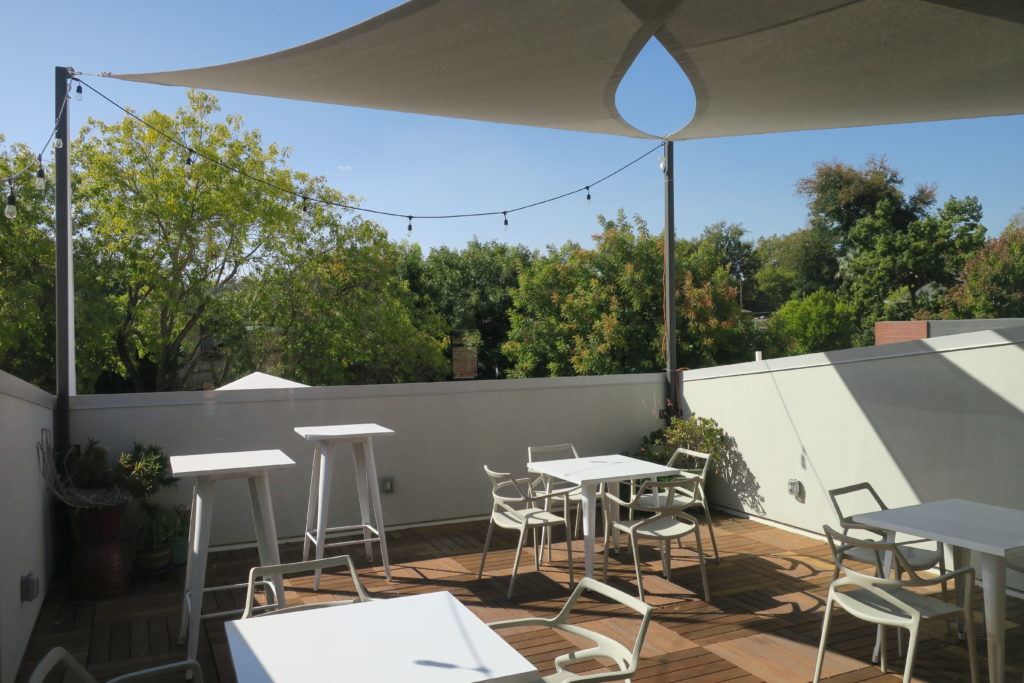 A spacious kitchen was added.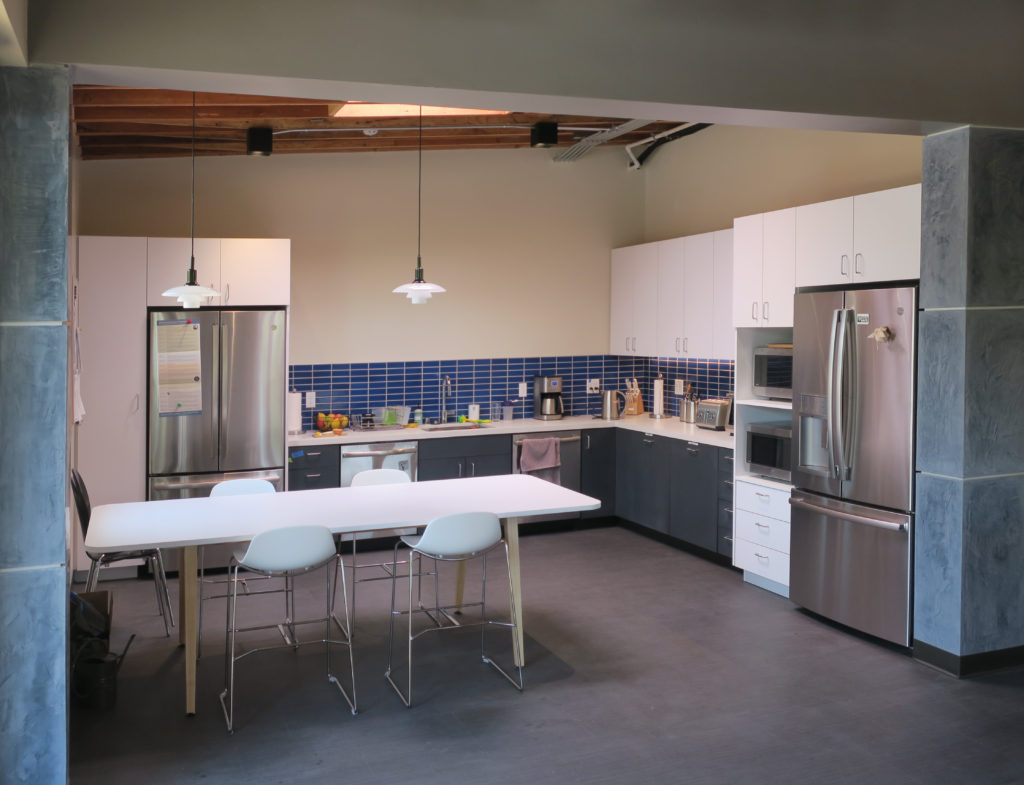 The final result looks very similar from the exterior, but feels completely different inside, transforming this older and languishing building into a modern open and airy office space, and a new home for Mogavero Architects.