Situated in the Placer County foothills, Mercy North Auburn at Rock Creek offers 79 units of affordable multifamily housing on a 3.7-acre parcel. The project consists of three apartment buildings containing 1-, 2-, and 3-bedroom units, seven 3-bedroom townhomes, a community clubhouse building, and a laundry/maintenance building. Residents can enjoy many onsite amenities such as Energy-Star appliances in all units, designated bicycle parking, a dog park, outdoor playgrounds, and a BBQ area with green space.
Mercy Housing California engaged two local artists, Stan Padilla and Norm Tucker, to create large-scale, permanent art installations to adorn the new community. Tucker's 18-foot outdoor sculpture entitled Three Feathers sits at the corner of the property. Padilla's bas-relief mural The Song of the Baskets is the focal point of the community building's interior. Both pieces echo Indigenous Maidu heritage and the connection between humans and nature.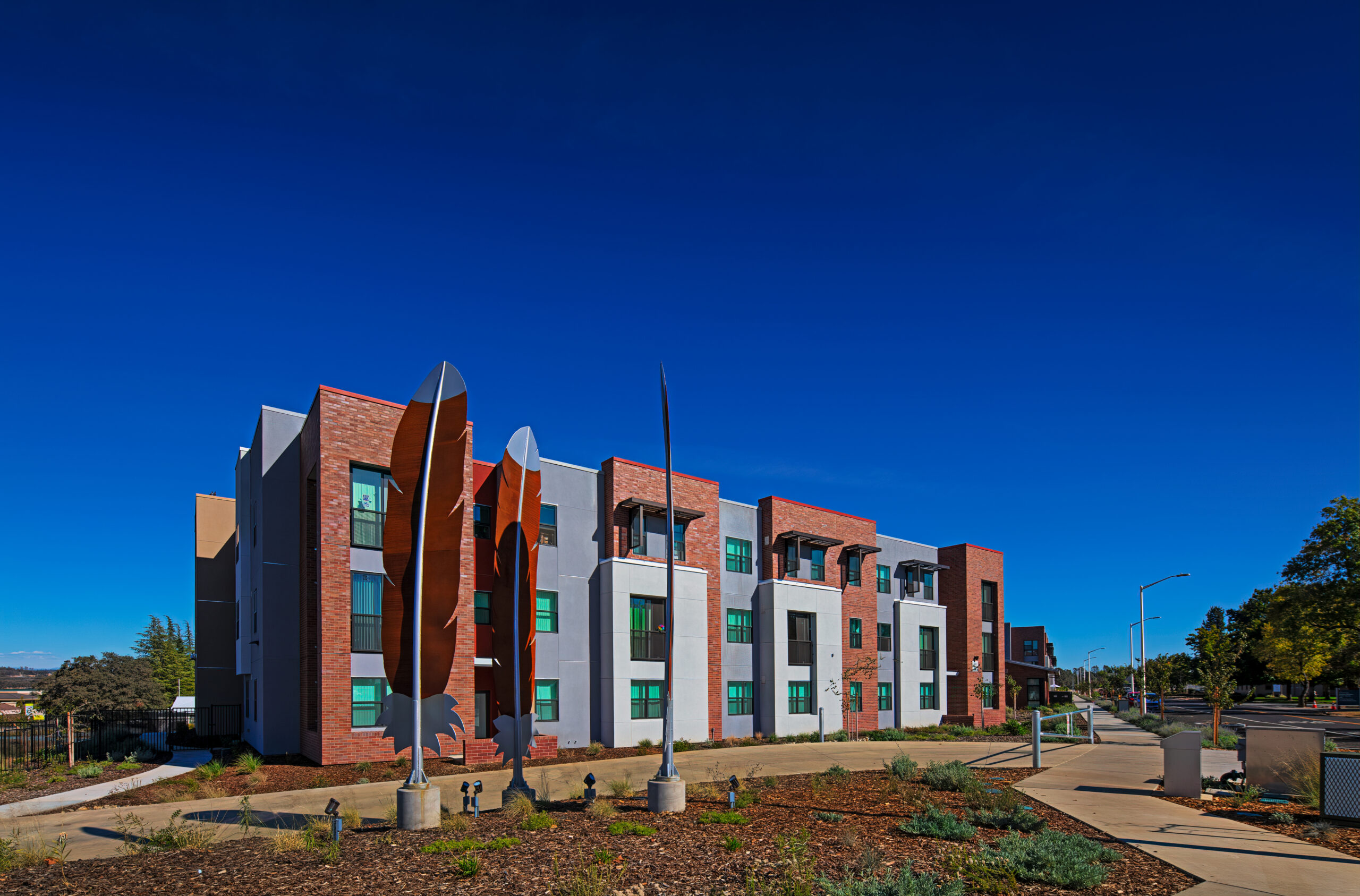 In response to the growing housing crisis in the Auburn area, Placer County has leased the site for $1 a year to Mercy Housing, in addition to contributing funding from its Housing Trust Fund. Two State of California grants were also utilized to fund the affordable housing development.
With financial assistance from the No Place Like Home program, twenty of the seventy-nine units are set aside for those making 30% or below of the Area Median Income. Residents in these units will receive case management from the Placer County Adult System of Care.