Calaveras Hall is latest student housing project on the University of the Pacific campus for Second Year Students. The project houses 381 students in 141 apartment units in two 4-story buildings. The buildings have the feel of a place of higher education, providing for informal interaction with a variety of learning opportunities through differing levels of interface and collaboration.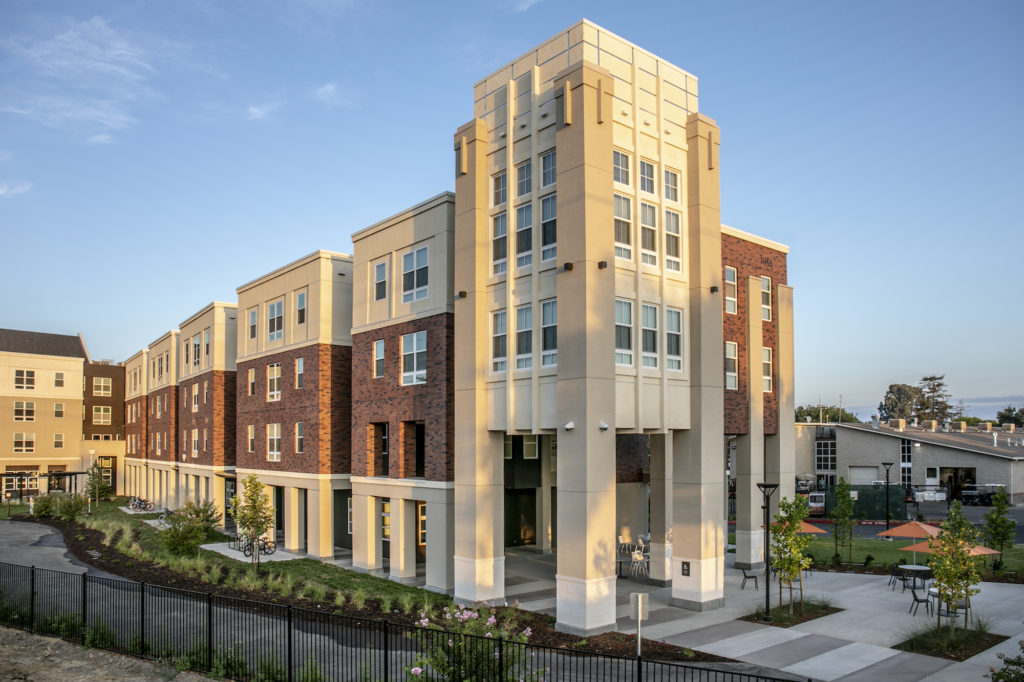 The project unites with the UOP Campus through its architecture, color, materials and pedestrian connections to the main campus. The design reflects esthetic references to the materials and architectural responses of the 1920's Collegiate Gothic style buildings on campus. The building is of its time without attempting to recreate one of the older campus structures. It succeeds in its connection to the old while communicating an exciting, interesting building for a new generation of students.
The visual and physical connection across the river from the main campus helps stitch together the two sides of the university grounds through an entry tower and plaza which functions as a landing point on the north side of the bridge spanning the Stanislaus River. The connectivity to the broader San Joaquin Valley and Delta region is demonstrated through its response to the climate and the landscape which integrates with the adjacent river habitat.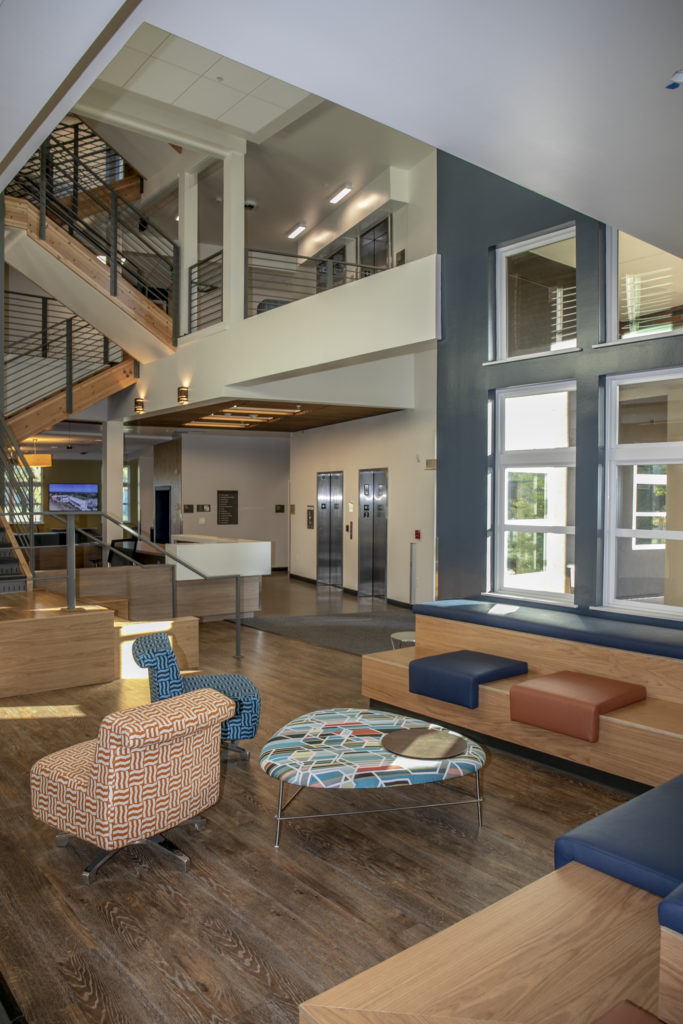 The building design is a distinct representation of its residential character while clearly identifying the different programmatic elements within the project. The main "events" of the building are emphasized through form and materials.
The tower at the East Entry serves as a beacon to connect the north side of campus across the river. In association with the East Entry tower, a colonnade clearly demonstrates the path of the entry sequence from the east plaza to the main entry point at the center of the linear site. The North Entry is a secondary entrance from the parking area and is an outward face to edge of campus across the recreation fields. The tower form reflects the design of the main East Entry, but at a more modest scale.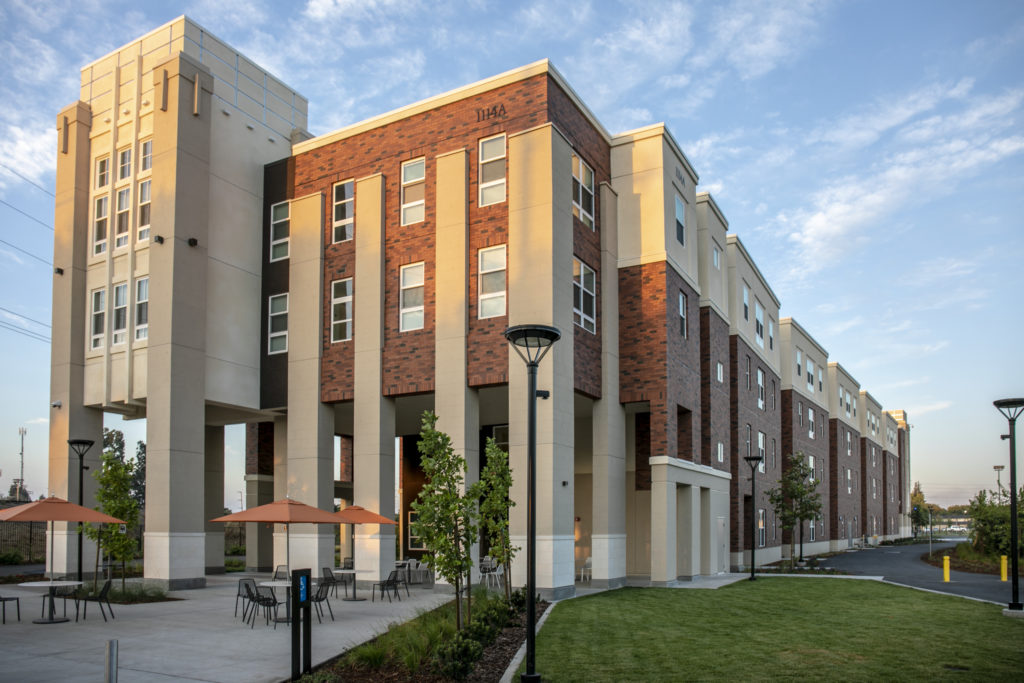 The common spaces at the heart of community are visually prominent upon approach from the main campus. These congregation areas on the ground floor of the southern wing are identified with greater transparency and a loggia which wraps the spaces, providing a shaded, protected space to congregate during rainy days or the during the hot months in the San Joaquin Valley.