LIVE WEST: The first residential project on the waterfront of the West Sacramento Bridge District.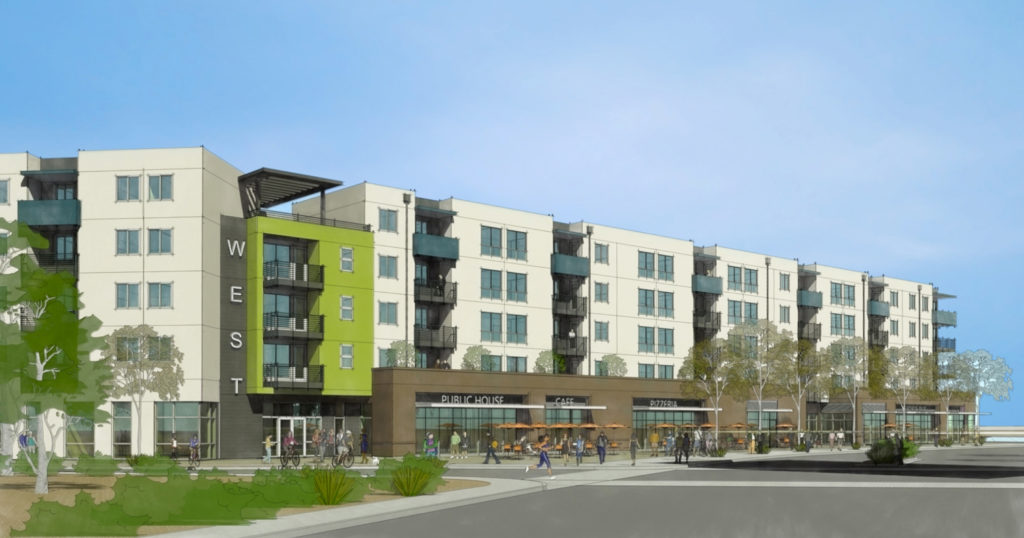 WEST Apartments is a mixed-use project on the Sacramento River across from Raley Field in West Sacramento. The project takes advantage of significant views overlooking the river, Tower Bridge, Raley Field and Downtown Sacramento. The five-story wood-framed building wraps a precast concrete parking garage. 287 residences consist of studios, 1, 2 and 3 bedroom units. Ground floor retail on Riverfront Street provides 8,000 square feet of active street frontage facing the Rivercats Baseball Stadium.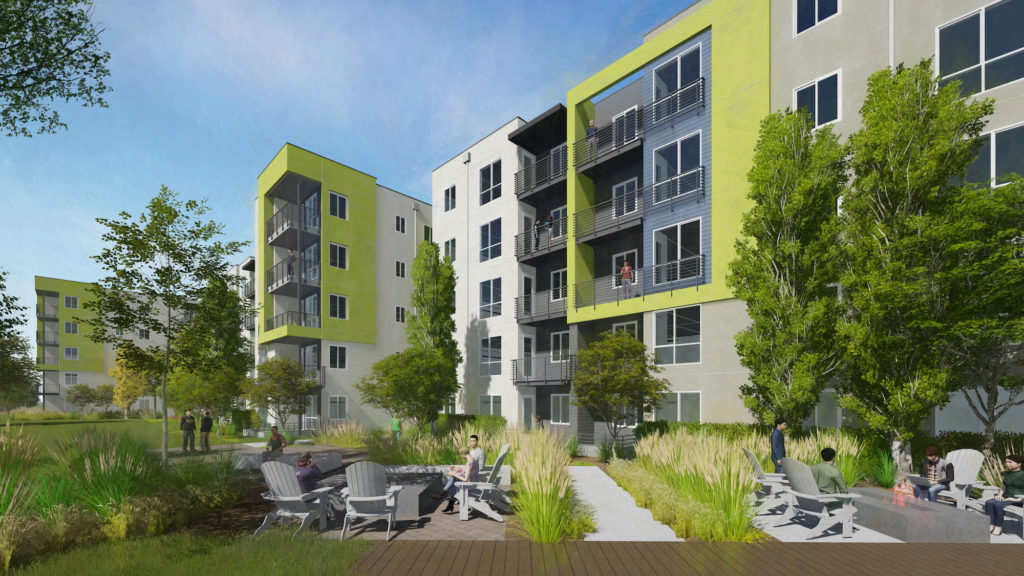 The WEST building design features a special treatment of balconies at the building corners. The northwest corner features the main residential entry and a retail plaza at Riverfront and Ballpark. The building corner is capped with a trellis element over a common space terrace on the fifth floor.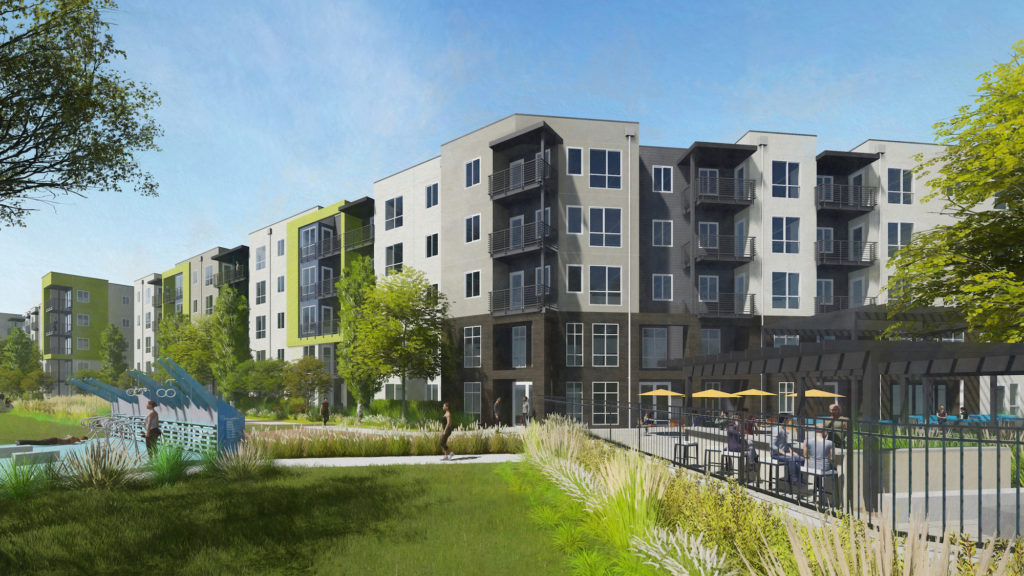 The project has a variety of private, common, and public open spaces. The private outdoor space around the pool is embraced within the northeast wing of the building. An ornamental iron fence is designed for views to the river and Riverwalk, while also providing a level of privacy and security for the residents. Open spaces on the east side of the project will be integrated into the landscape of the Riverwalk.