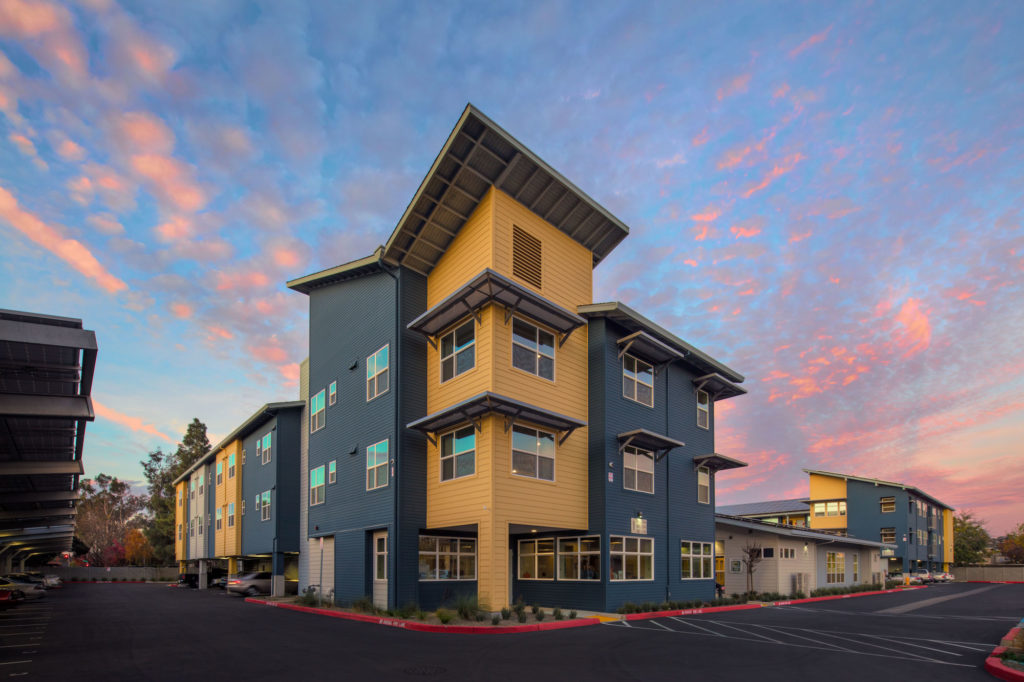 Zettie Miller's Haven is a special needs housing development located on appoximately 2.15 acres behind the Union Southern Baptist Church in Stockton, California. The project provides permanent housing for people with a disability, including three special needs populations: people with developmental disabilities, people with mental illness, and people with long term chronic illnesses with an emphasis on seniors.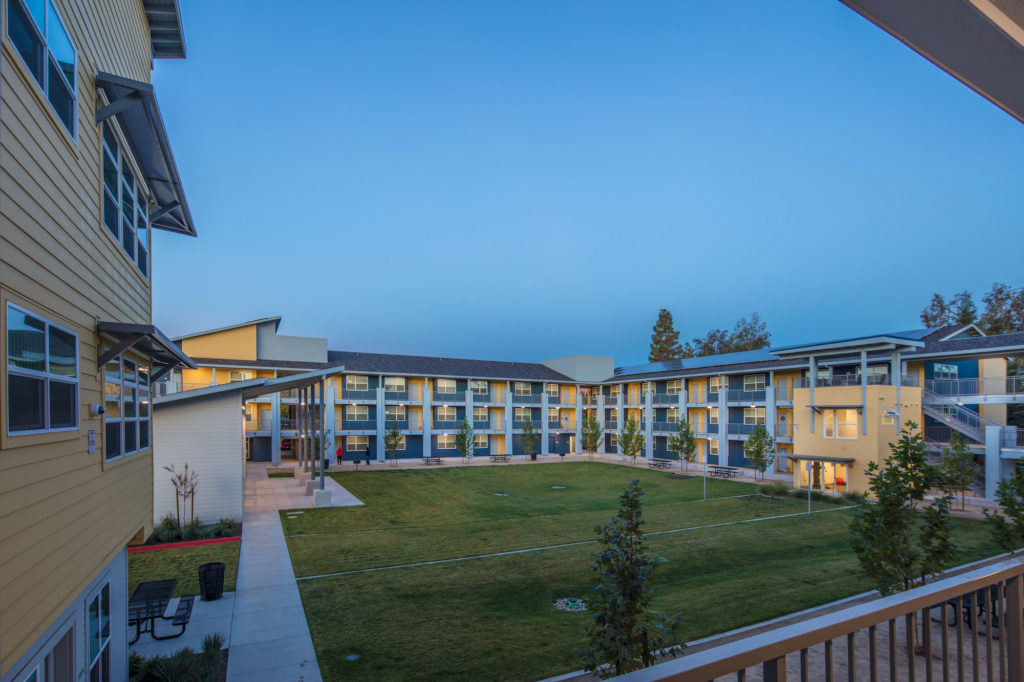 The buildings are generally three stories with "tuck-under" parking at the ground floor of the western and southern buildings. Tuck-under vehicle parking allows the site to be less dominated by parking, and shades many of the parking spaces.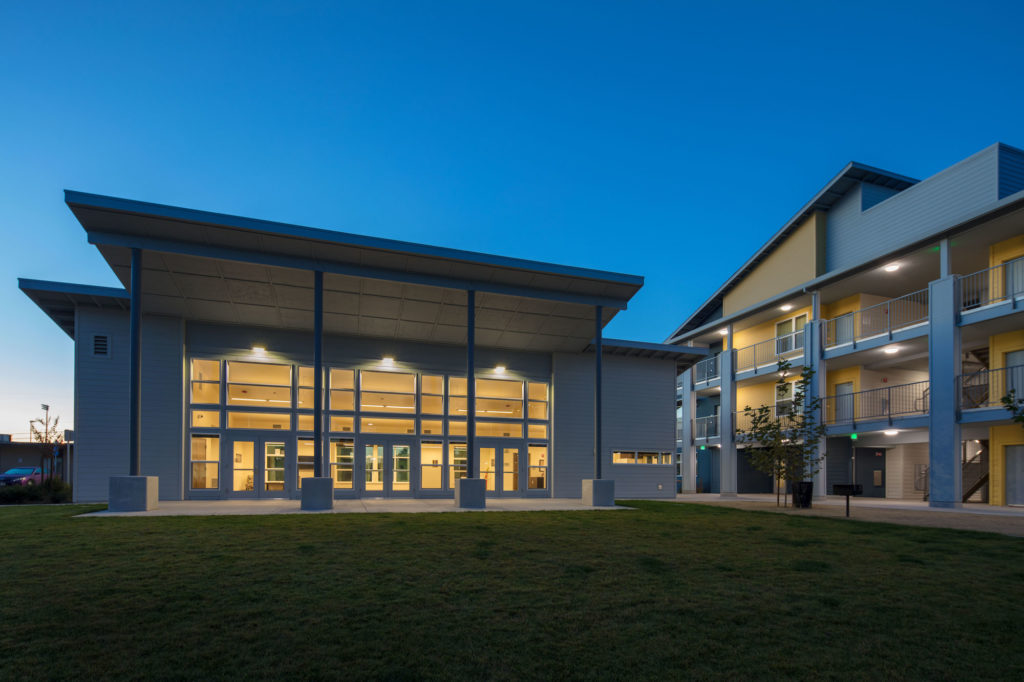 The buildings are oriented around a common green that serves as a central focus for the entire community. A south facing terrace that is slightly elevated, looks over the green and provide for a tranquil sitting area.
SPECIALIZED APPROACHES
Energy efficient design exceeds California's Title 24 requirements by 15 percent
GreenPoint Rated Gold
Under-utilized infill location with existing transportation and services
Uses lanscaped bio-swales to reduce and improve quality of storm water run off
Uses "parking-sharing" by taking advantage of the staggered schedules of the adjacent church and management staff
Energy Star appliances Building geometry allows most of the units to have natural ventilation
Provides natural daylight on 2 sides of more than 75% of the residences
Careful placement of shading devices to minimize heat gain from sunlight
Providing roof geometry to allow for solar PV panels
225 KW PV system generates most resident needs
Low VOC finishes