Located just over the Tower Bridge from downtown Sacramento, The Capitol Yards is a market rate apartment development that is designed to inspire community in an urban setting, embracing the concept of 'together alone' with a variety of indoor and outdoor spaces and unit configurations.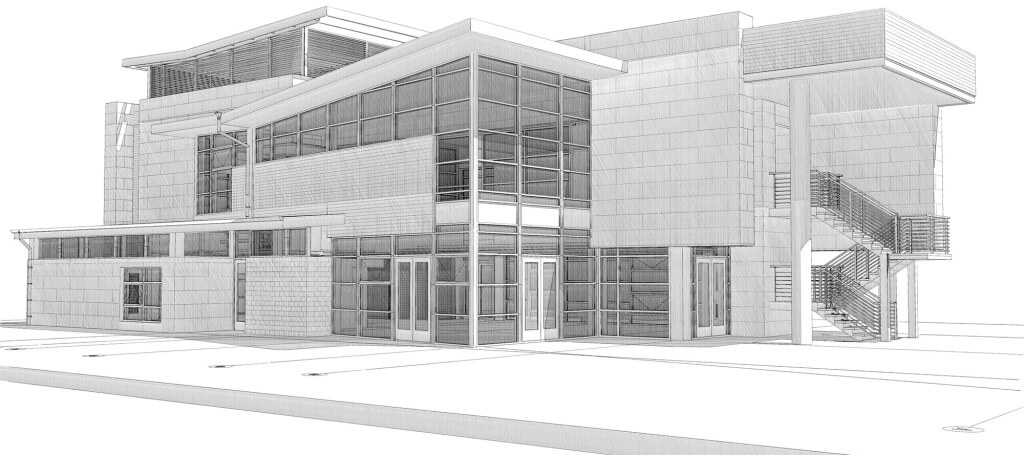 There are two building types in two phases: phase 1 consists of courtyard buildings that include 270 studio, one and two bedroom and penthouse units; and phase 2, our Tower Bridge Gateway building, four stories tall with structured parking that includes live/work, studio, one and two bedroom and penthouse units. Combined, both phases will build out to 350 units.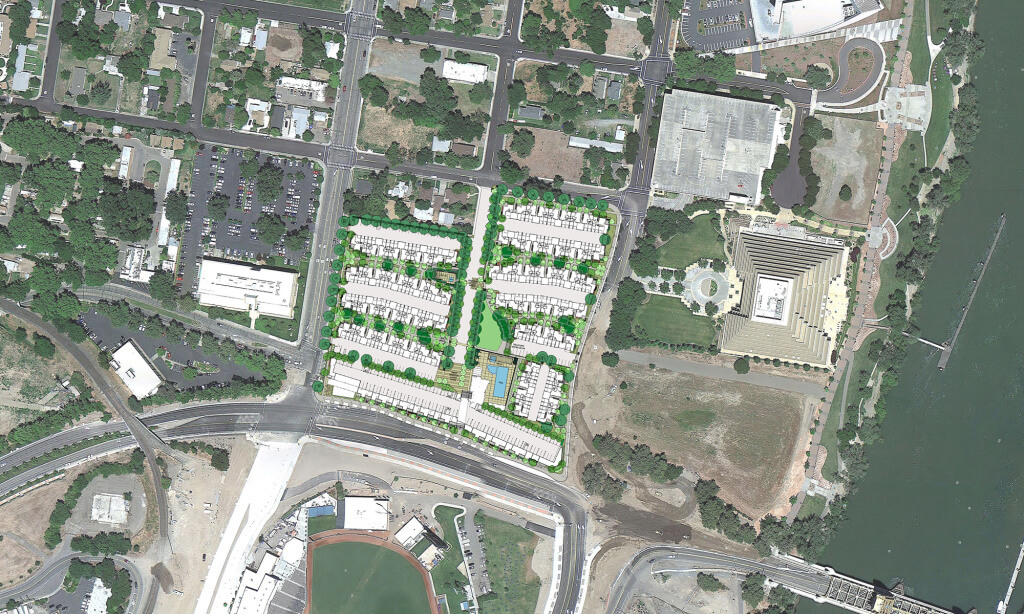 The courtyard buildings are under construction.  Each pair of buildings is arranged on the site to create pedestrian courtyards with facing porches and front doors, site furnishings and amenities such as barbeques, fountains, pool, spa and a stage.  Spaces can accommodate individuals or groups and are themed with varying plant palettes.
The courtyard buildings have tuck-under, garage parking, dramatically reducing the amount of paved surface on the site.  The dwelling units wrap around the parking on the ground floor on three sides of the buildings. These end wraps narrow the aperture of alley entrances, creating building frontages at the street  and providing a neighborhood context that is not interrupted by massive parking areas or excessive driveways.