Last week, our firm and our client The Wolff Company celebrated the groundbreaking of Capitol Yards apartment homes in West Sacramento.  The project is the largest of its kind to be undertaken within the capitol region in years, and will sport 350 units when complete.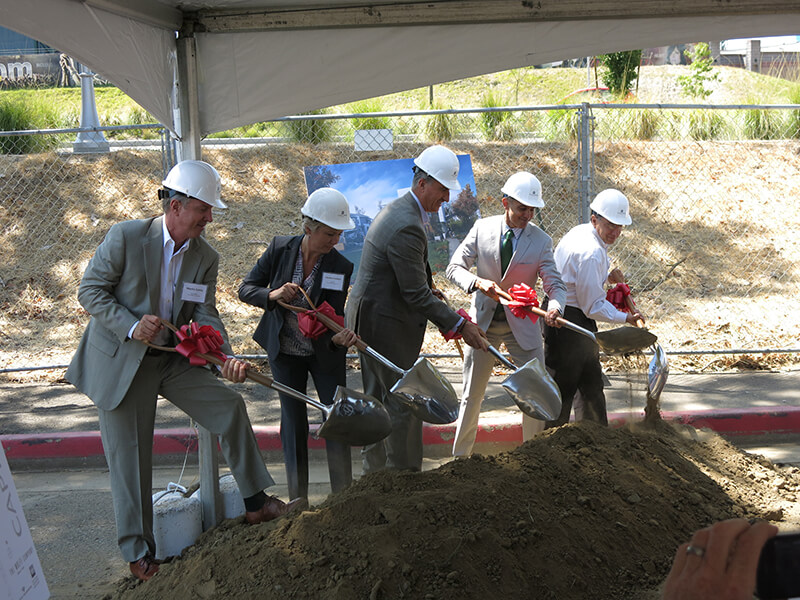 Mogavero Notestine founding partner David Mogavero spoke at the ceremony, offering his congratulations to West Sacramento Mayor Christopher Cabaldon for his long term vision of urban vitality that provides the context for this project.
David also thanked the staff of the City of West Sacramento, in particular, Charlene Hamilton the City's Director of Community Development, Jim Bermudez Senior Planner who served as an advocate for the project, Randy Goodwin the City's Building Official and the entire Public Works Department for their cooperation and hard work.
David emphasized that when construction of the project is complete, Capital Yards will be the largest residential development in the region adjacent to thousands of jobs and within walking distance of the urban cores of West Sacramento and Sacramento.
Mayor Cabaldon commented on the contribution Capitol Yards will make to the vitality of the riverfront neighborhood and to the rebirth of the City's downtown.  The Mayor was joined at the dais by Dinger, the mascot of the Sacramento Rivercats who cheered the project team on!