Maple Park is the first affordable housing project to be completed in Live Oak in over 20 years.  30 post World War II duplexes were demolished to make way for 56 new units on a reorganized site designed by Sacramento based Mogavero Notestine Associates.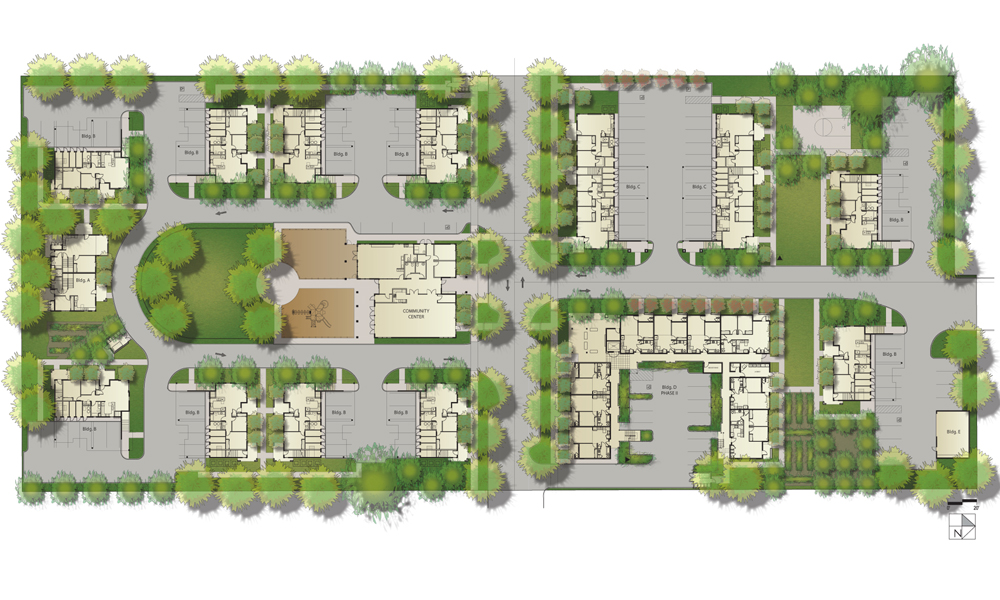 Demolition has begun and soon the site will be ready for new development.  This project was designed as a Net Zero community with the addition of photovoltaic solar panels and solar hot water.  At this point, the photovoltaic panel system will be installed and will help the project achieve nearly 80% of its needs.

Stay tuned as the project progresses!