Developed by CFY Development and designed by Mogavero Architects, Bartlett Commons, an affordable, multifamily apartment community in Davis, has won a 2019 Gold Nugget Grand Award.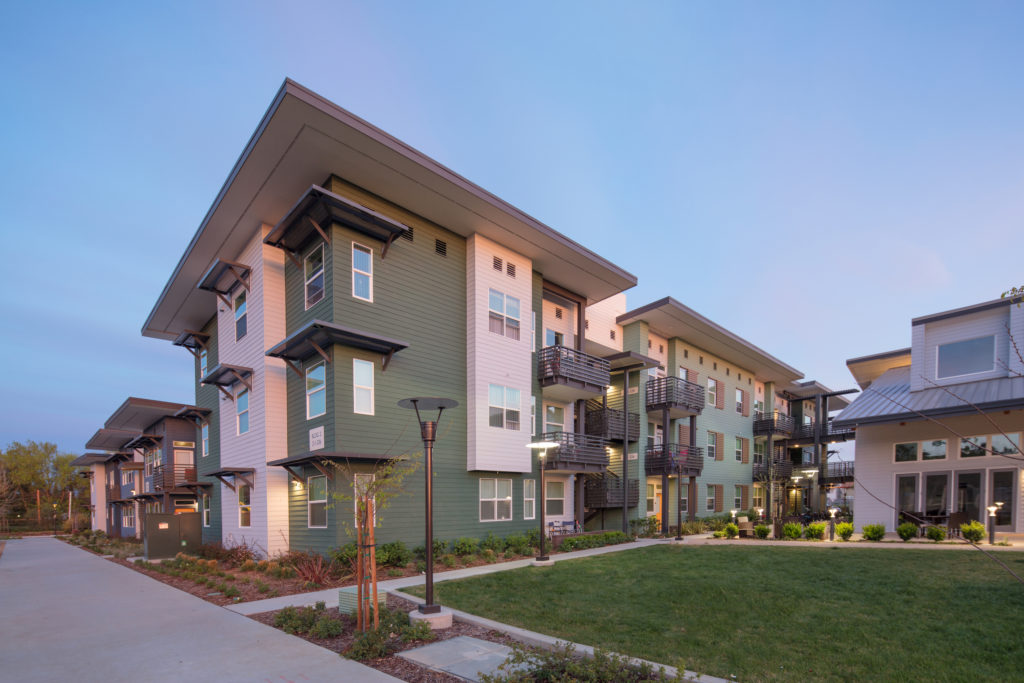 The Pacific Coast Builders Conference (PCBC) annual competition honors architectural design and planning excellence, and drew over 600 entries from around the world this year. After earning Merit honors for the Best Affordable Housing Community (30 to 60 du/acre) earlier in May, the Davis Cannery community was honored May 31st with the Grand Award for the category.
With a focus on a pedestrian and bicycle friendly environment, Bartlett Commons residents benefit from the amenities in the immediate area. Public parks, bike and walking pathways, and a working 7-acre farm are available to tenants; and the adjacent market and Town Center are easily accessible for restaurants and shopping.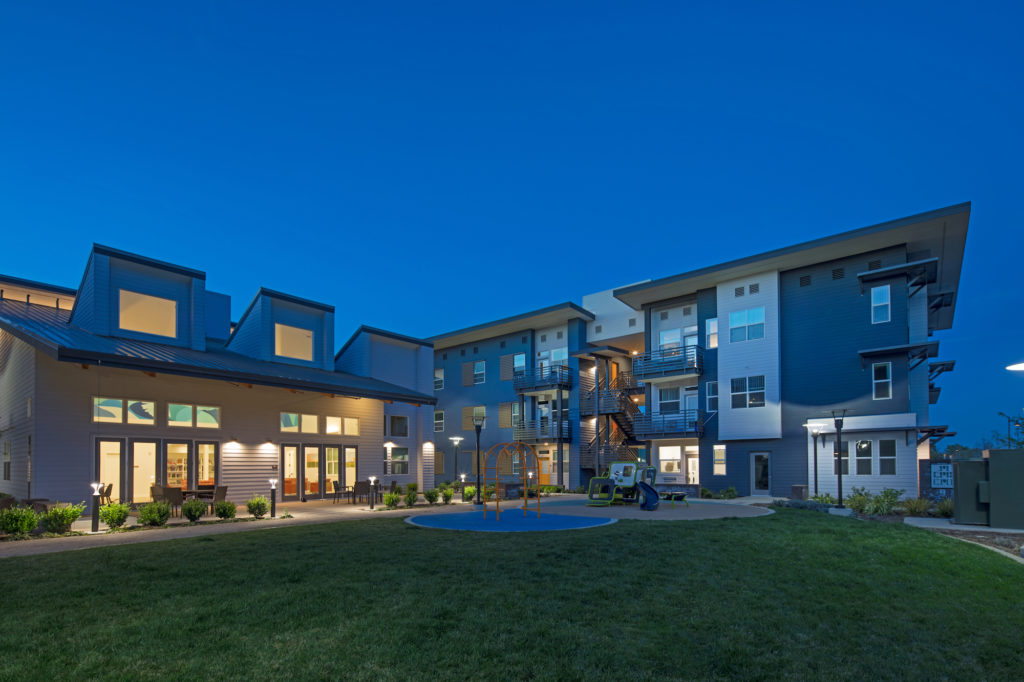 The Bartlett Commons' affordable one, two and three bedroom apartments, feature 62 rental units. The 2,000 square foot community building with on-site property management, fitness room, classroom and laundry facilities opens to a central courtyard with a playground for children.
To read more about CFY Development's Bartlett Commons community in Davis, see the project's page on our website.