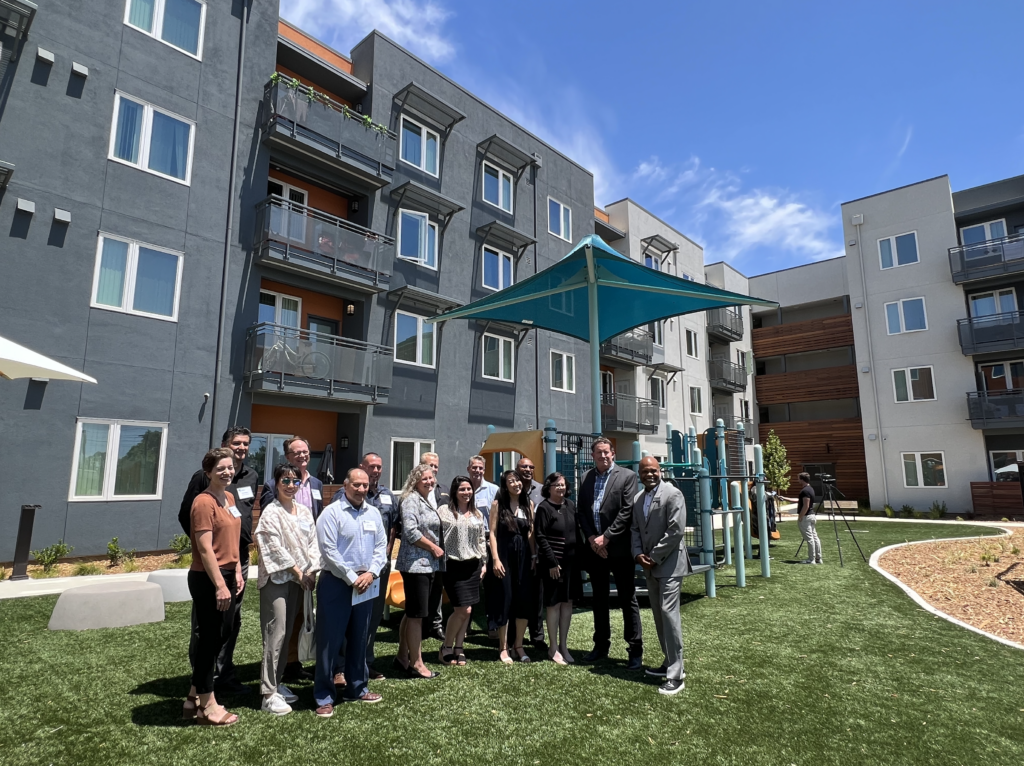 Mogavero Architects closed out the month of June 2023 by celebrating a huge milestone – the completion of the long-awaited Salvator Apartments on Arden Way! The 128-unit development by Community HousingWorks brings gorgeous, sustainable, transit-oriented affordable housing to the bustling mixed-use neighborhood on the Arden corridor in North Sacramento.
Several of our team members who worked on the project, including Principals Cesar Medina and Renner Johnston and Associates Toffee Kittisathanon and Lisa Halpin, attended the celebratory grand opening of Salvator alongside members of the development and design teams.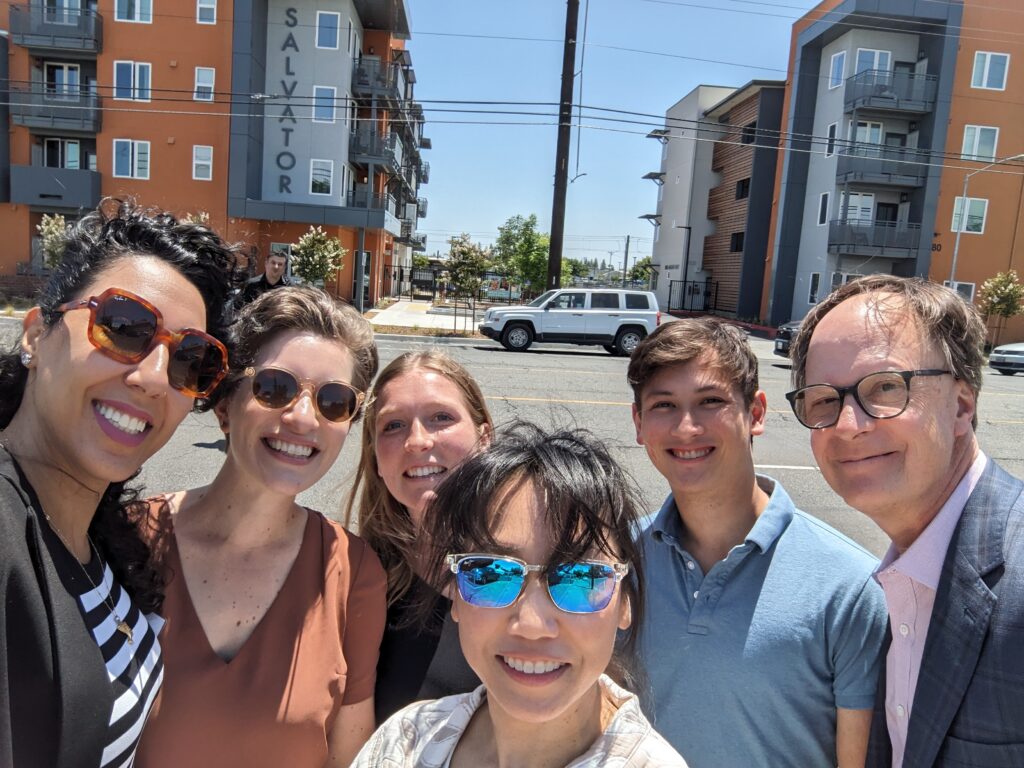 Aimed at families earning 50-70% of the area median income, the Salvator Apartments project received over 2,000 applications before its completion, signifying the deep need for high quality affordable housing in the greater Sacramento area.
It was a true honor to work on this important project that will serve its community for years to come. Congratulations to the whole team and, especially, the new residents who call Salvator Apartments "home".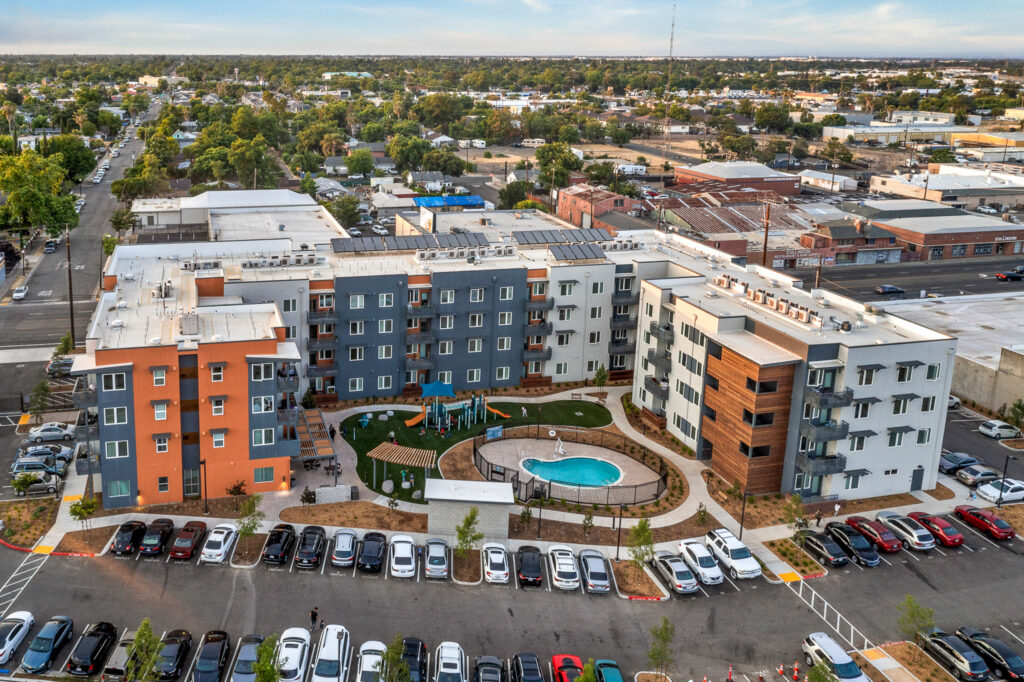 To learn more about the project, click here.