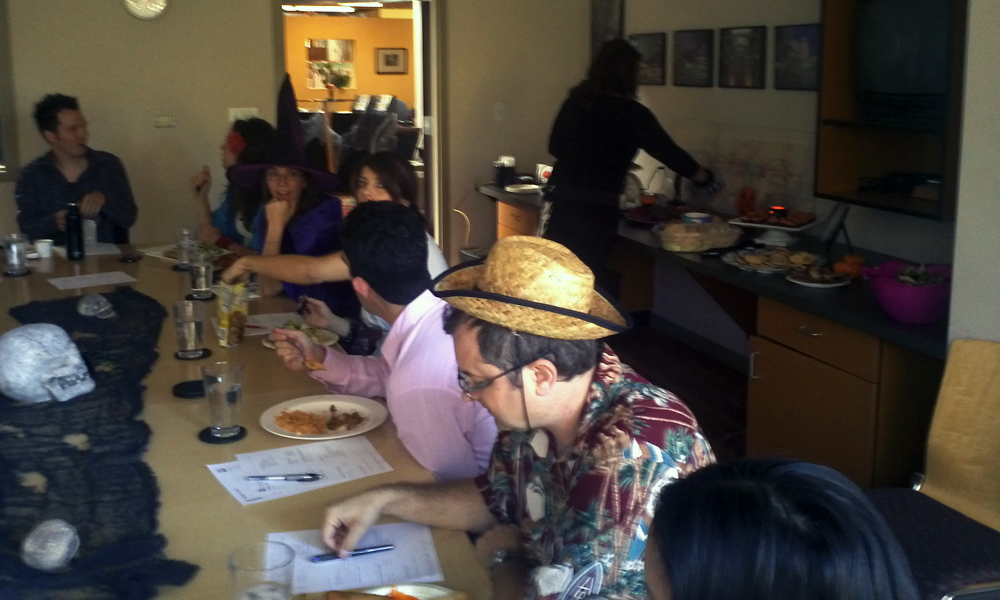 Every year at Halloween, a portion of the crew here come to work in costume; this year (as in many years past) most of us felt the spirit enough to come in costume. We had quite a range: from a traditional (but purple with a snazzy hat) witch (not pictured) to bees, a mexican wrestler, a sports doctor with some BIG syringes of HGH and other sports enhancers, a pirate, a cat and many more… not surprisingly, we seem to have good imaginations!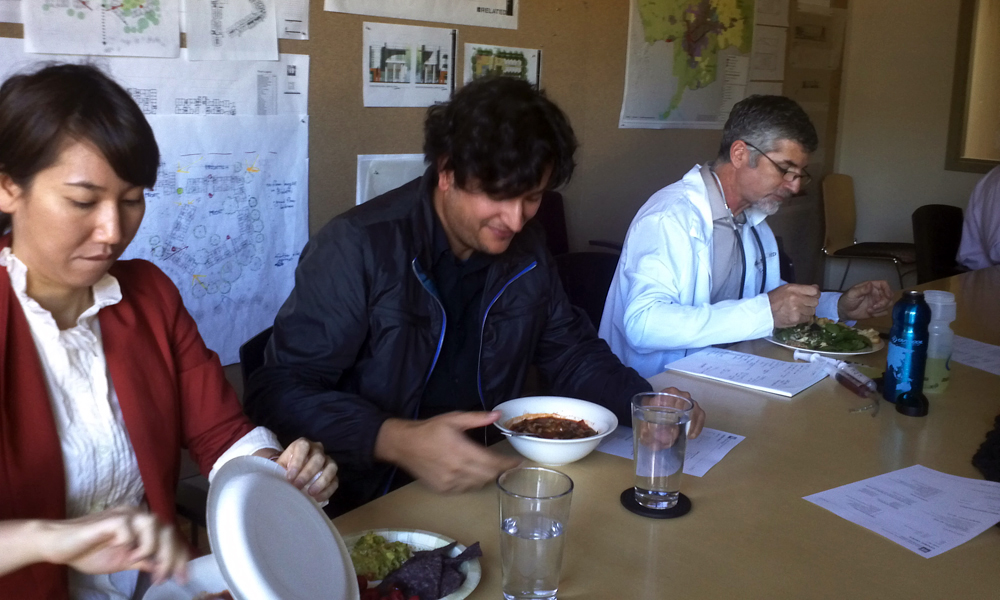 Our regular Monday lunchtime staff meeting was converted into a pot luck, with assorted delicacies from MNA staff: some healthy, some less, but all fantastic.
It's one of the many parts of the culture here at MNA that make it a workplace like no other, with a group of people who are brilliant, dedicated to what we do, and are also full-on, barrel-of-monkeys fun as well.
– Gerard