Mogavero Architects' latest project in the City of Roseville will begin construction soon.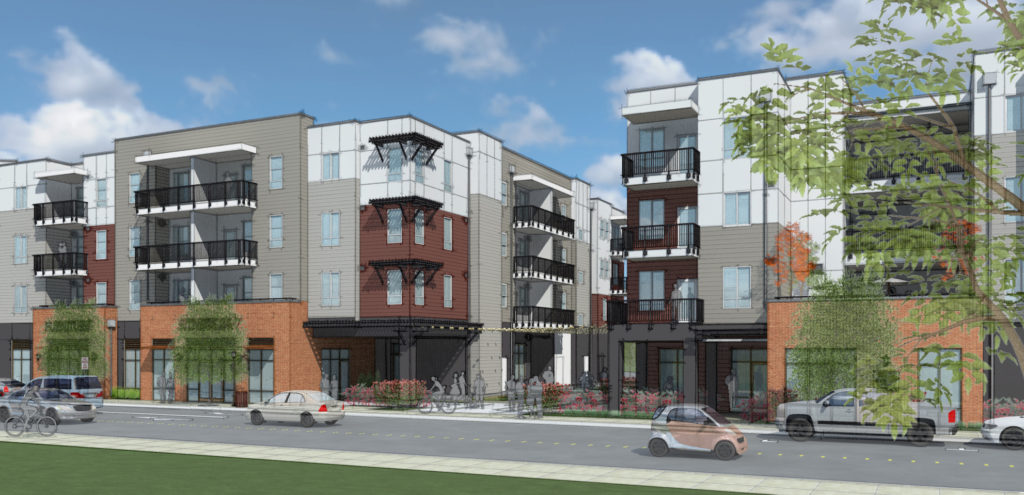 Main Street Plaza is a mixed use, multifamily project with 65 apartments. Two 4-story buildings, consisting of one, two, and three- bedroom units will include nearly 3,000 square feet of retail space.
The project at the corner of Washington Boulevard and Main Street in Roseville aims to continue revitalizing the downtown and old town areas of Roseville.
The City of Roseville created a video highlighting the Grand Opening of The Lohse, including mention of Main Street Plaza also designed by Mogavero Architects. Check it out here: City of Roseville Video