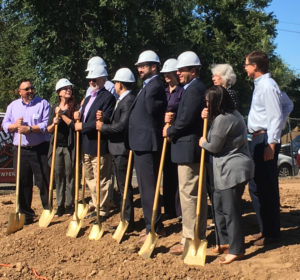 Last week, Mercy Housing California held a groundbreaking ceremony for construction of a new affordable housing development in Woodland. Mogavero Architects was honored to design this project, which will create homes for formerly homeless families and those with mental health special needs.
Comprised of 80-residences, and a 3000-sf community building, the location is ideal, as it sits nearby the Yolo County Health Services Building and an adult day health care facility.
We are excited to be working with Mercy Housing as a part of the housing solution in Woodland.
http://www.dailydemocrat.com/general-news/20170627/official-ceremony-welcomes-construction-of-low-income-housing