Oak Park, one of the first suburbs of Sacramento, has experienced a revitalization over the past few years.  In particular, Broadway Avenue has been the nucleus of the rebirth.  Mogavero Notestine Associates is proud to be part of this with our project on the corner of MLK and Broadway named The Arbors.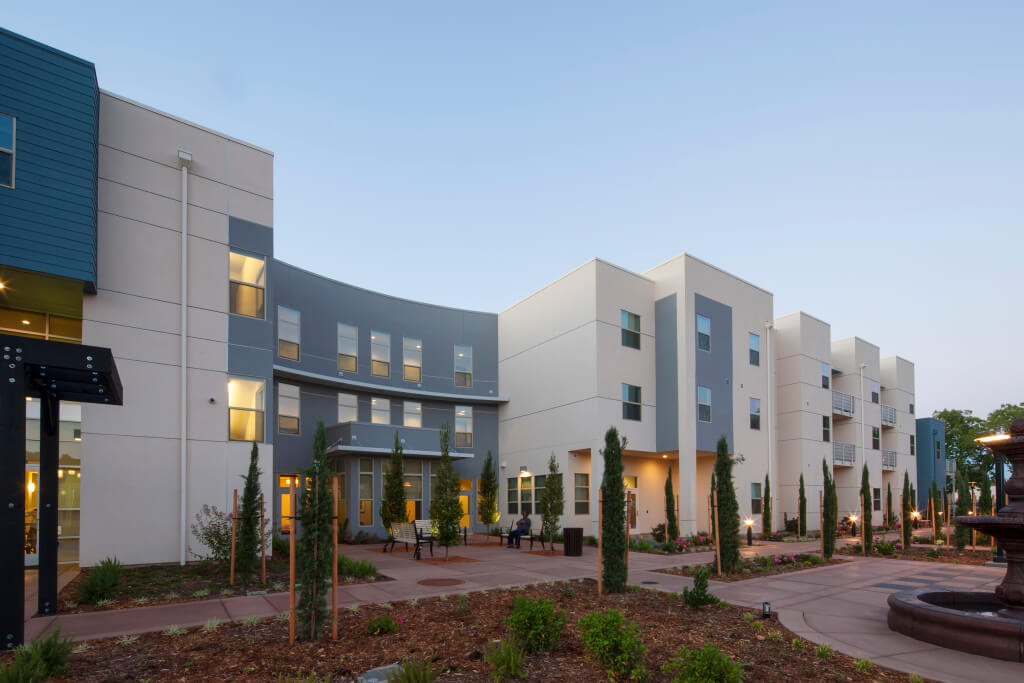 The Arbors at Oak Park, a senior and mixed-use project, has been open for a year with great success.  To mark the connection of the building to the existing community, the building features active, pedestrian oriented retail shops that focus on an outdoor living room at the corner of MLK and Broadway. The building develops a sense of community by providing balconies, windows and doors on the street.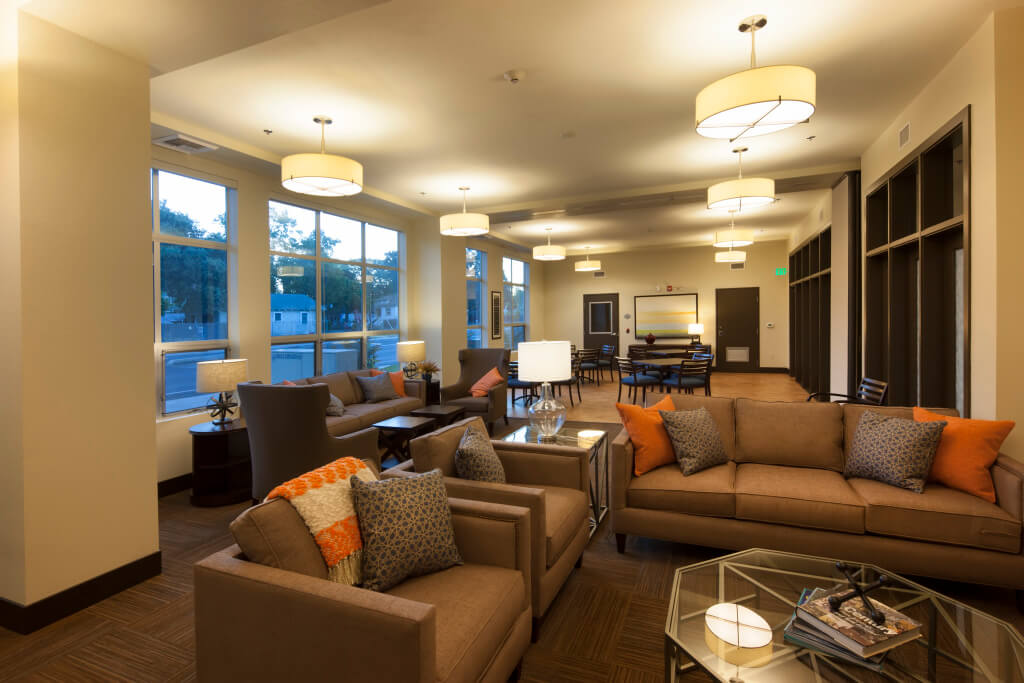 Not only does this building bring life to this important corner of the neighborhood, but it maximizes comfort for the seniors who occupy it. Features such as south facing sunshades, natural day lighting, and a superior building envelope ensure occupant comfort as well as minimize energy needs.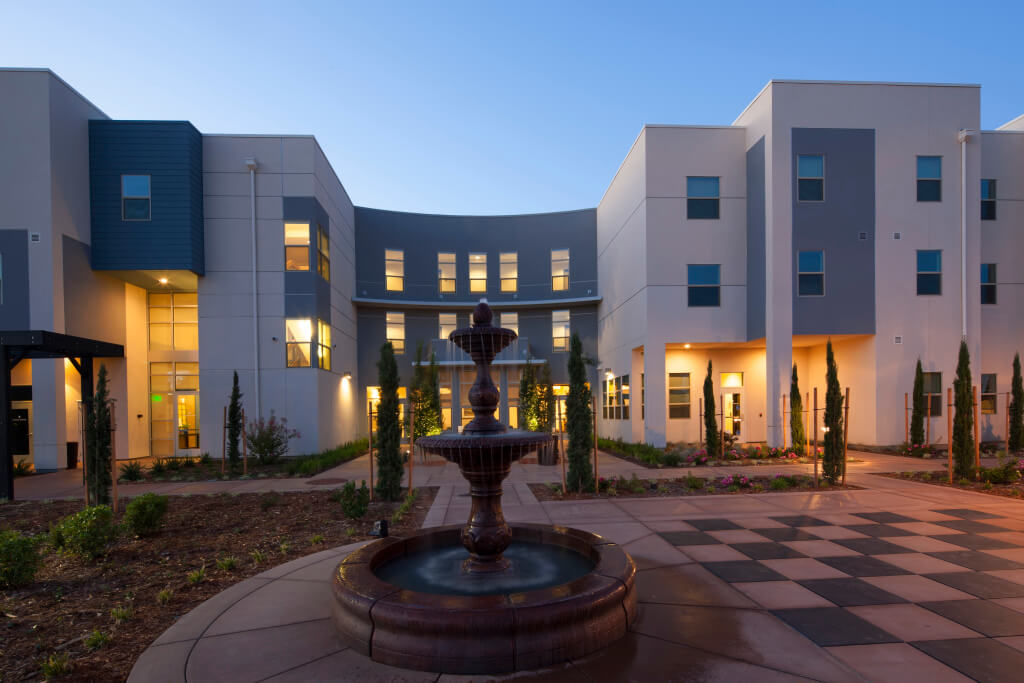 MNA is honored to be recognized for our efforts by the Sacramento Business Journal's Best Real Estate Projects.  Additionally, we are proud to have worked with Related on such a great community effort.
Click here for more information on The Arbors at Oak Park.
-Nate Sebok