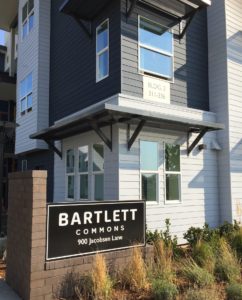 We had a successful pervious concrete pour last week at Mogavero's Cannery project in Davis — Bartlett Commons. Sam Kingore caught video and photos of the process with expert Scott Erickson from Evolution Pervious.
Pervious concrete pavement is a unique and effective means to support sustainable growth by allowing water from precipitation to pass through the porous concrete. It naturally filters stormwater and can reduce pollutants entering into streams, ponds and rivers. Additionally, pervious concrete allows for the transfer of both water and air to root systems allowing trees to flourish even in highly developed areas.
The use of pervious concrete is recommended by the EPA for the management of stormwater runoff, as the technology creates efficiency in land use, eliminating the need for swales and other stormwater management devices.
Key factors to a successful pervious concrete pour include compact edges to prevent unraveling, appropriate admixture for proper water retention and workability, not overworking placement and curing for seven days.
Scott helped get the right mix design including overseeing the mix at the batch plant.  Onsite he trained the crew as well as kept an eye on quality including a quick water bottle percolation test proving that it worked!
Check out a some video clips of the process: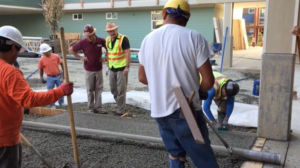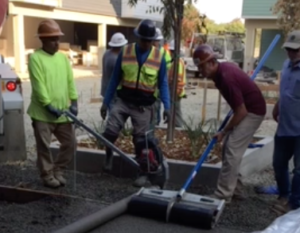 BC_Concrete_Pour_03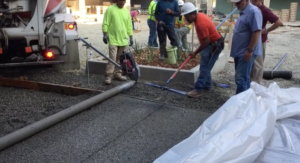 BC_Concrete_Pour_04

For more information on the use of pervious concrete, visit our consultant Evolution Pervious' website at www.evolutionpervious.com.