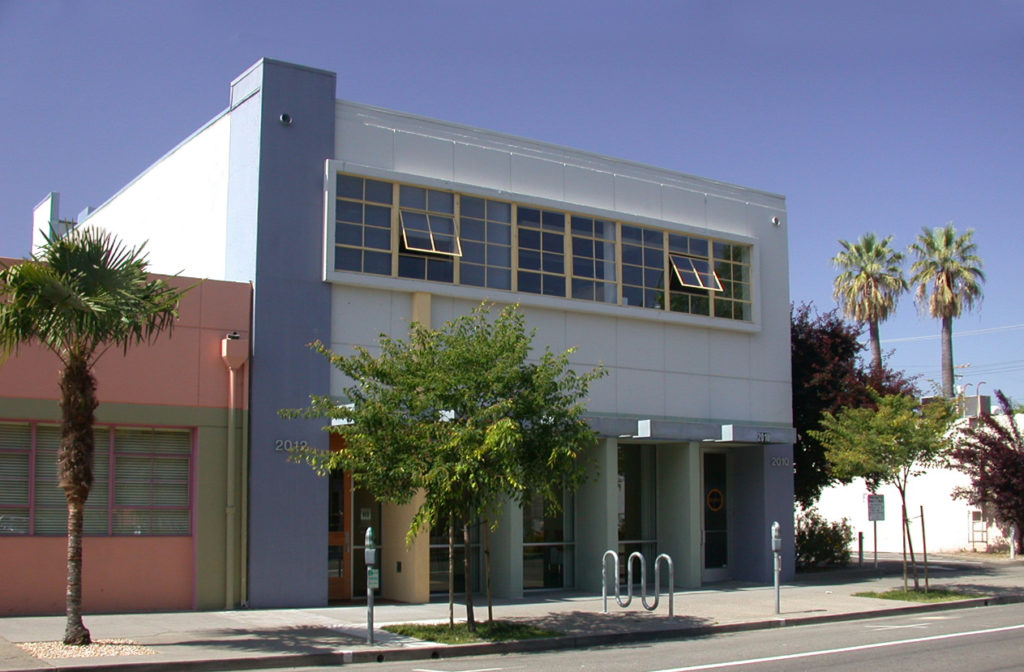 A renovated two story building on K Street houses two unique business; an architecture firm and a recording studio.
Mogavero Architects purchased a two-story building in midtown Sacramento and incorporated state of the art renovations to both the exterior and interior of the building.
The second floor of the building was renovated to accommodate the Mogavero Architects offices and features the addition of light courts, ergonomic workstations and natural lighting. The existing ceiling was removed to expose the trusses and allowed for the addition of several skylights which help to provide a fresh, invigorating and creative working environment.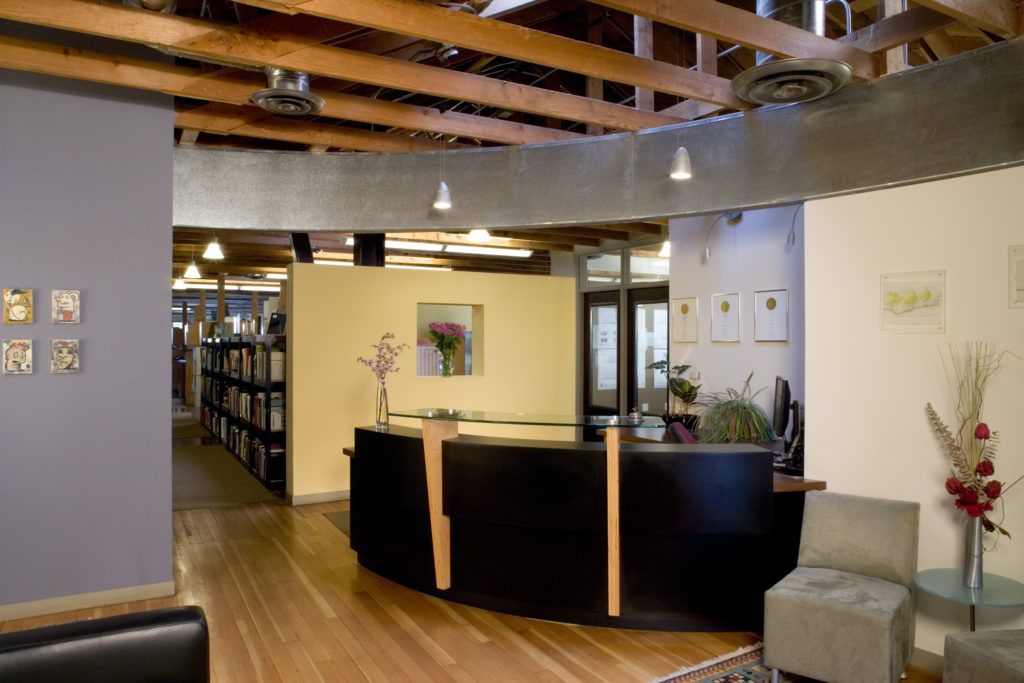 The ground level of approximately 4,000 sq. ft. was designed to mimic the SOHO/Art Gallery in look and feel and features the latest in both digital and analog recording. Bongo Post handles sound design, music production, ADR, and layback for TV and radio in a facility that was the first of its kind in the Sacramento area. The space is also equipped with ISDN, DSL and Fiber Optic lines for crisp communication with distant project participants.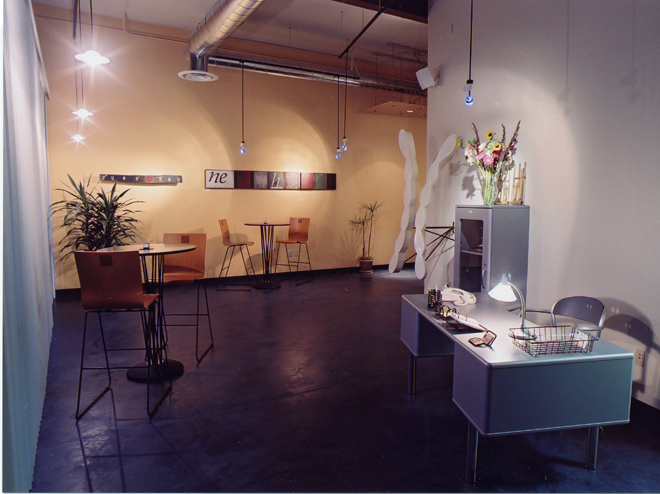 A technologically sophisticated production house that turns out award-winning soundtracks, Bongo Post is equipped with two video suites that feature Avid 9000 Meridian for both Offline + uncompressed Online, a Graphics suite digitally linked with all post rooms, and 2 Audio Post Suites. One of the Audio Post suites has a 5.1 Surround Mixing suite designed with the assistance of the UK architects who built Lenny Kravitz, Sade + Peter Gabriel's studio.
The ground level of the building also houses a garage providing tandem parking spaces and storage.
SPECIALIZED APPROACHES
Ecologically sensitive techniques were combined with products that also kept green principles in mind.
Infill site location
Natural daylighting features
Natural ventilation features
Operable windows and shades
Window shading
Variable speed HVAC fans
Acoustical ceiling panels; 40% recycled content, low V.O.C, and no formaldehyde
90% of the reinforcing bars were of recycled steel
Construction/demolition waste programs were in force throughout the project.