Mogavero Architects worked with the City of Bakersfield to implement a Downtown Design Charrette. The charrette came out of a community driven process called Vision 2020. The visioning process had been active since May 1999, and over 12,500 participants have actively participated.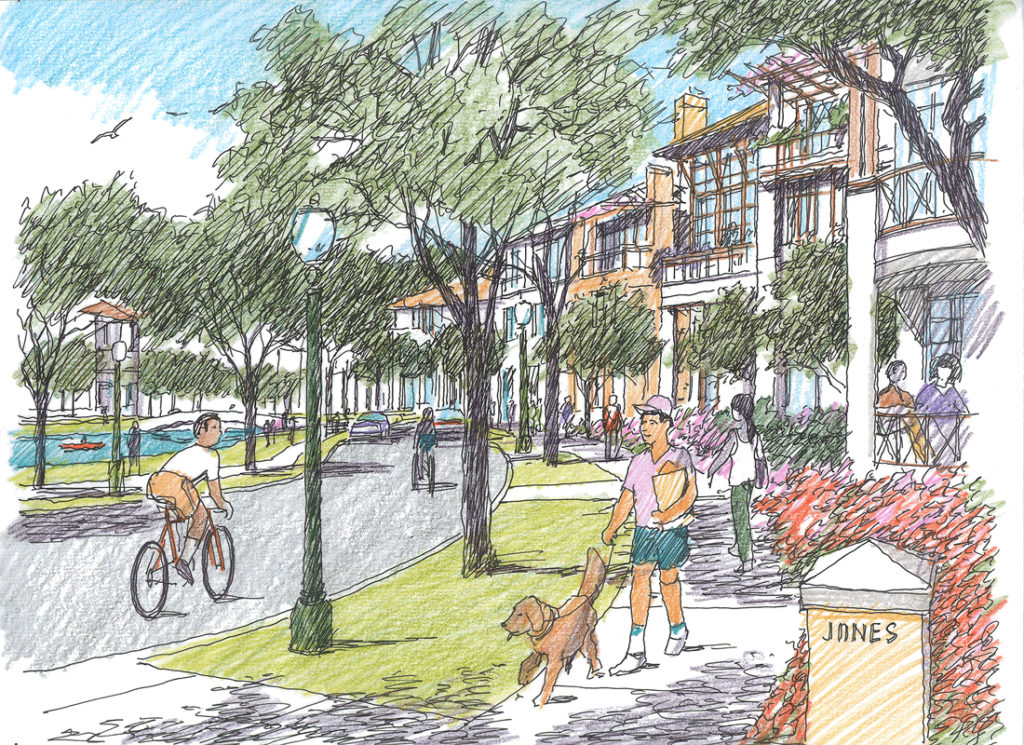 The City of Bakersfield has experienced much adversity throughout its history. In the early 1900's the town was devastated by a major earthquake and has also the unfortunate experience of burning down twice. Due to these disasters much of the historic foundational presence is no longer there.
Through the charrette, Mogavero Architects developed images that reinforce the vision of downtown and include implementation strategy for the future. Mogavero Architects facilitated the workshops utilizing local architectural, landscape and planning professionals as well as the general public.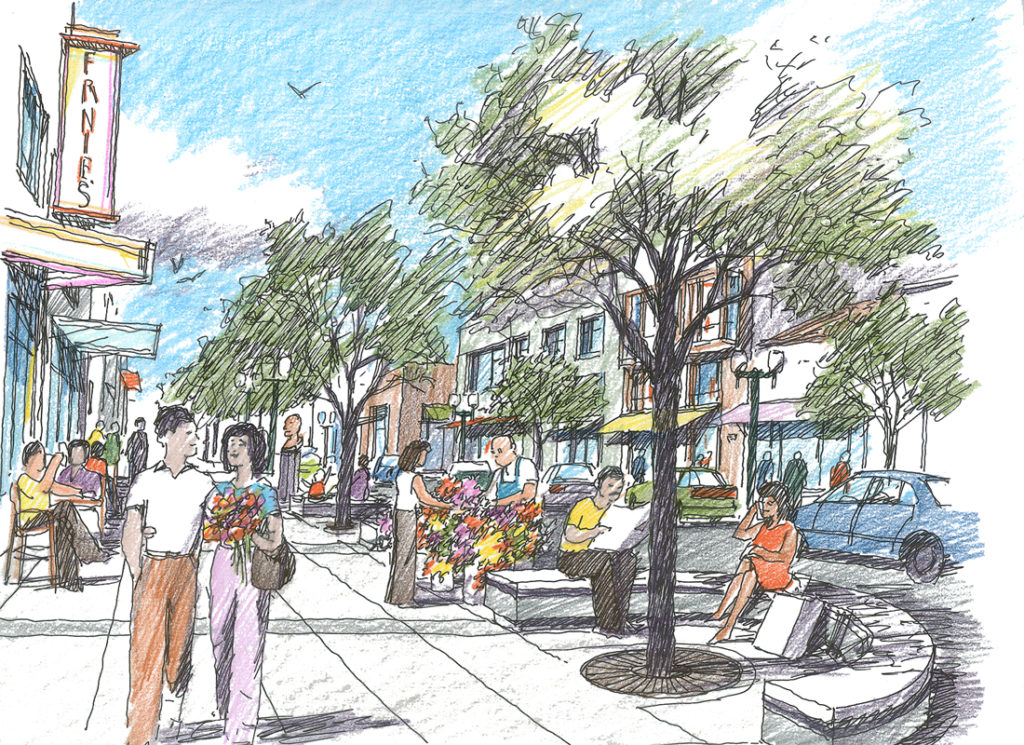 The final product included:
A discussion on the context of downtown's place in the larger community;
A discussion of the existing conditions and images for the year 2020;
A discussion of how to get there through catalyst projects, opportunity site projects and other activities;
Discussions on financing, implementation partners, and schedules for the implementation of the various projects.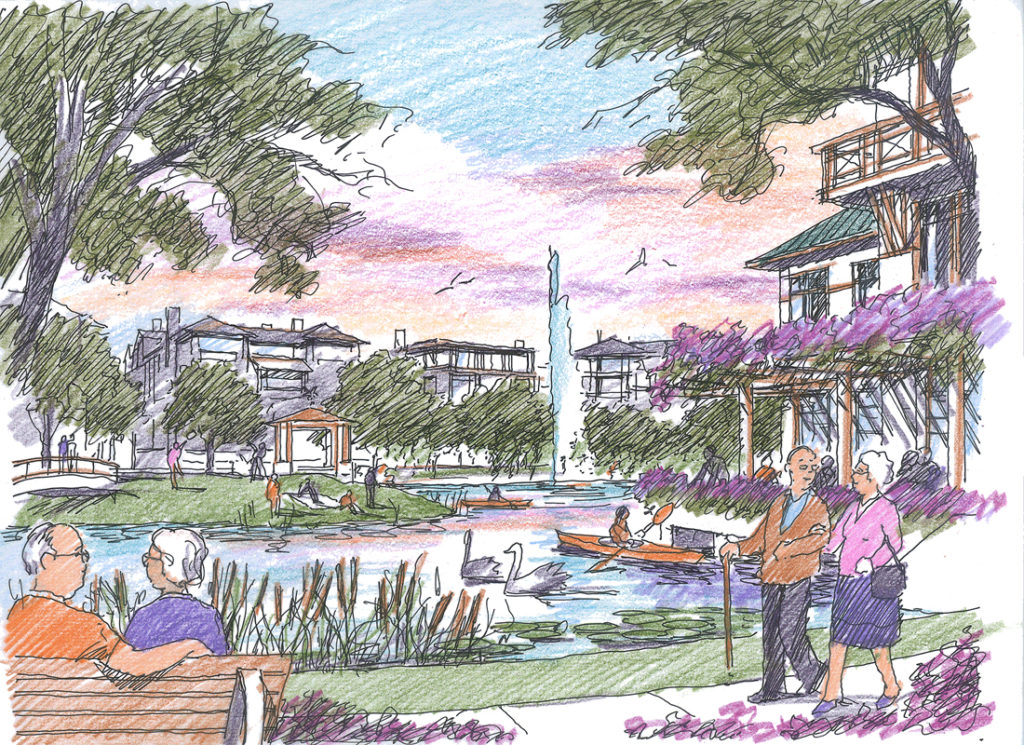 In addition, the community wanted to create additional parks, streetscape improvements, and allocate district uses for cultural elements, government use, educational use, and retailing.
Entrances and additional downtown housing are also important components to this strategy.
AWARDS
The Bakersfield Charrette project received an Outstanding Planning Project Award from the Central California Chapter of the American Planning Association.