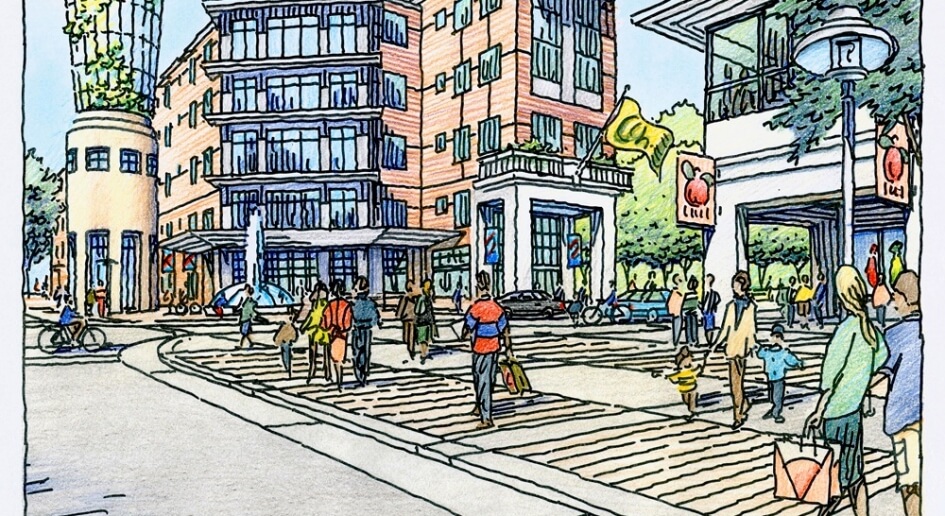 Our firm was chosen to help California State University Sacramento create a master plan for a faculty and staff housing village southeast of the main campus in an emerging enterprise zone for clean tech and green companies.
The proposed 25-acre, mixed-use neighborhood will be within walking distance of the campus and provide a mix of residential, retail and commercial uses in what will be a lively pedestrian-oriented environment. This new community will provide CSUS with additional drawing power for recruitment of faculty and staff who may view the region's housing prices as a deterrent in their decision to relocate to Sacramento.
Park and recreation spaces within the site create a sense of community for residents.
The master planning process coordinated the improvement of nearby infrastructure as well as development of an 'innovation center' surrounding the site.
With careful attention to circulation patterns, the village is composed of intimate lanes with small neighborhood parks that direct users to a mixed use village main street. Park and recreation spaces within the site will create a sense of community for residents. A major retail district on the eastern edge of the development will provide a barrier for housing from a heavily traveled, adjacent street. The project's marketing gateway will respond to the existing Granite Regional Park and offices as well as the Power Inn light rail station which lie east, and directly adjacent, to the site.