Mogavero Architects is proud to have designed Sacramento's first LGBT-affirming affordable senior housing development. Located in vibrant Midtown — close to transit, downtown and nearby Lavender Heights — Lavender Courtyard by Mutual Housing California  provides 53 energy-efficient residential units for an aging population often displaced by rising housing costs and marginalized in mainstream senior facilities.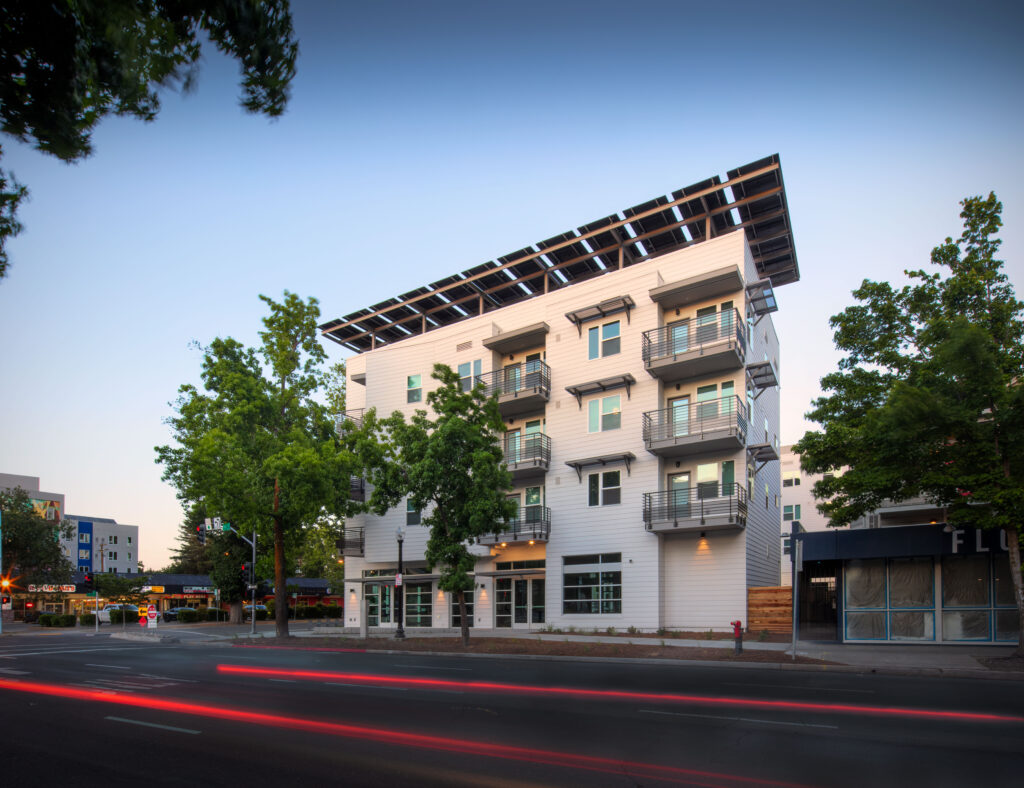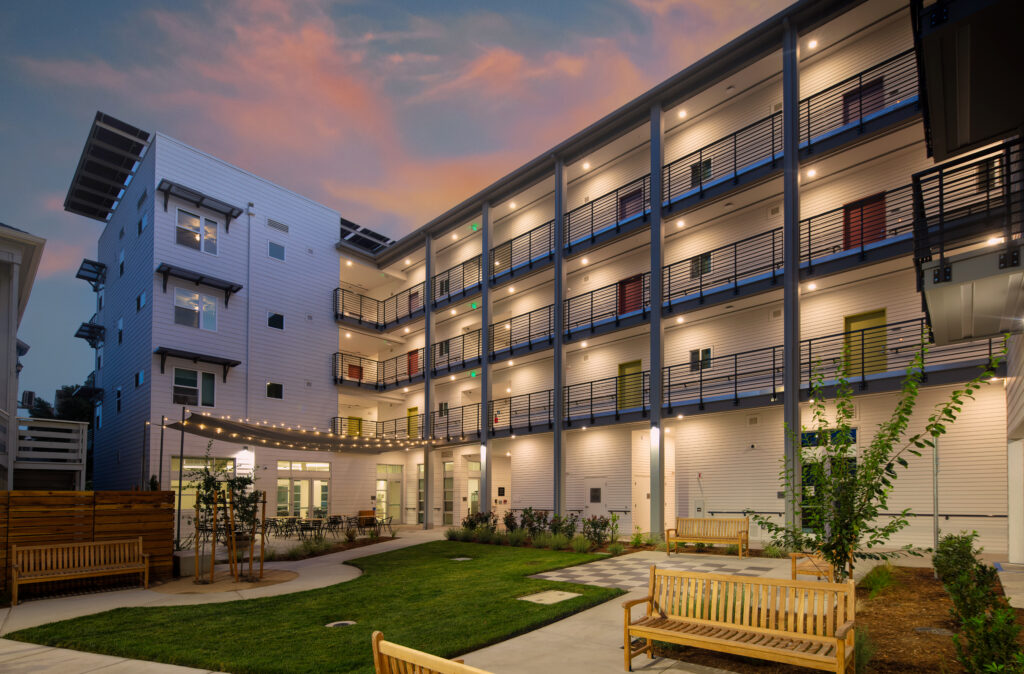 This project transforms a vacant and blighted lot into a place for community building and social service.
We believe sustainable design has the power to extend beyond the building envelope and into the heart and soul of community. Lavender Courtyard exemplifies the unification of housing and community building. The project offers a place of social service, meal delivery, community events, cultural heritage, social engagement, landscape, and energy production while providing a safe, and comfortable home for all its residents.
Everyone deserves the opportunity to thrive in place — regardless of income, identity, age or race. We welcome this new addition to our portfolio and much more importantly, to our community.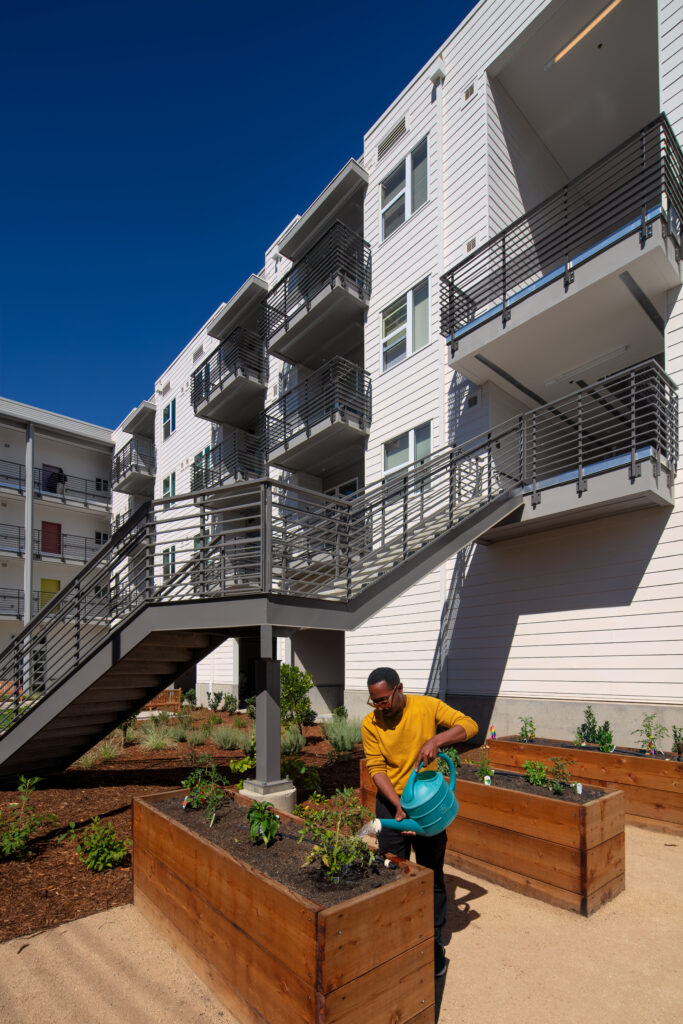 SPECIALIZED APPROACHES
Supports healthy Urban Communities
Urban infill and transit oriented development
Designed around common rooms and a courtyard to enhance community and social engagement
Pedestrian and bicycle friendly
Ground floor common and commercial street frontage enhances economic opportunity and community interaction
Attractive, modern design
Promotes safety, comfort and liveliness for residents and neighbors
Reduced Impact on environmental resources
Focus on reduced energy consumption
Designed to achieve zero net energy
Designed to achieve rooftop solar PVs
Designed to achieve laundry-to-landscape graywater irrigation system
Water efficient landscape design
Passive solar design approach
Natural ventilation
On-site storm water management
Sustainable streetscape design