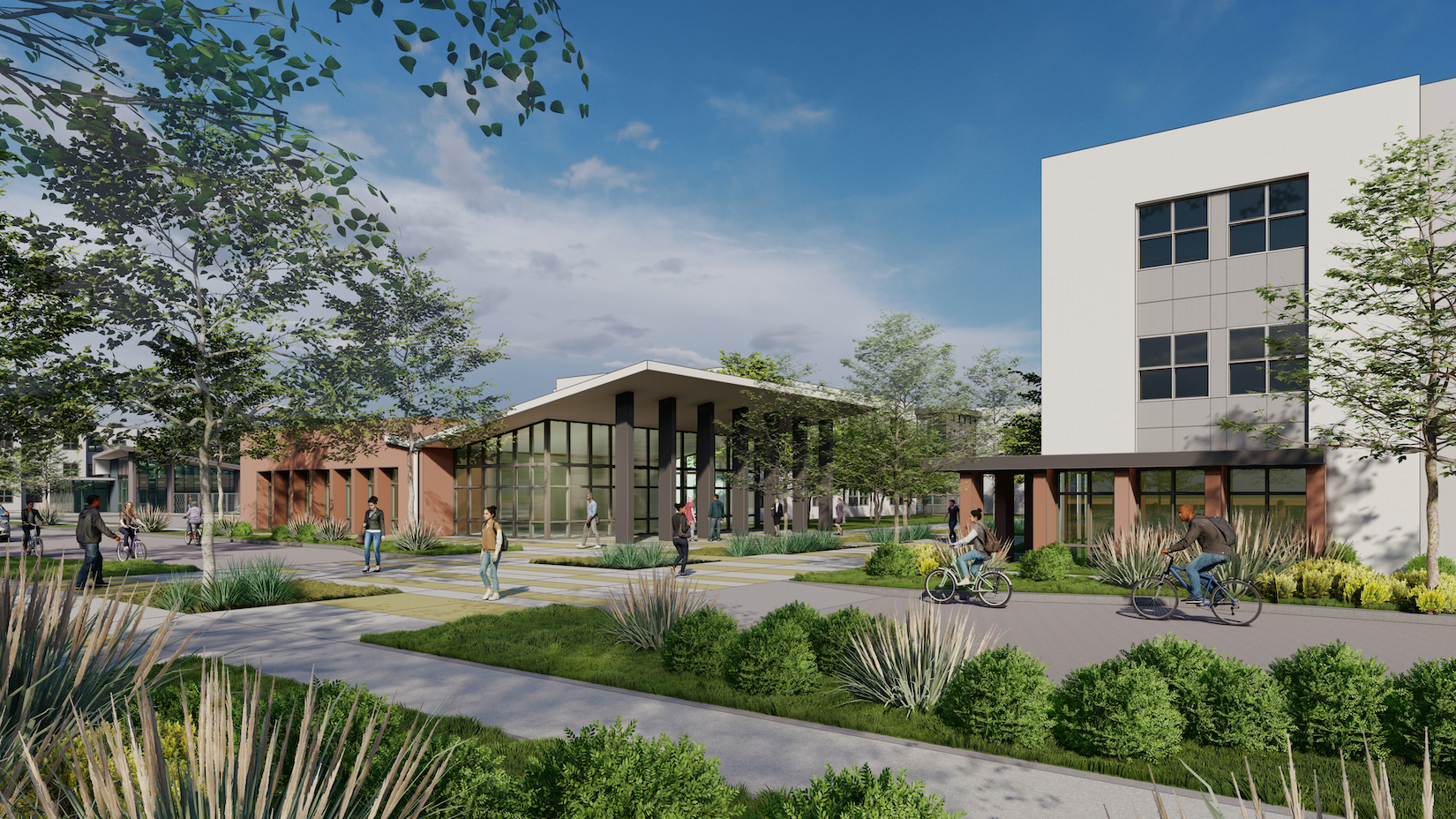 Ohlone Community College has operated since 1965, serv­ing the economically diverse populations of students in Newark, Fremont, and Union City. As part of a Public-Pri­vate Partnership, the college will construct 500+ beds of student housing in close proximity to the Newark campus. This project will be the first student housing provided by the District and will serve a critical need for the campus.
Slated to break ground in 2024, the partnership between Ohlone Community College District and Gilbane Devel­opment, a housing developer, will leverage funding from California's Senate Bill 169, which offers grants for the construction of student housing in its efforts to provide affordable, low-cost housing options for students enrolled in public post-secondary education.
The design of the project is a collaboration between Mogavero Architects and our partners, PBK Architects. Consistent with Mogavero's design philosophy, the project will emphasize ascending levels of community within a student housing project, and the importance of stimulat­ing connections and relationships amongst residents in various scenarios.
The project's objective is to provide a quality, affordable housing program containing approximately 200 units for a total of 532 beds that are a mix of single students' resi­dence hall units and apartment-style units at the Newark Center. The unit mix will consist of studios, 1-, 2-, 3-, & 4-bedroom suites on the 250,000 square foot site.
The residence hall units will also include additional spaces for shared amenities, including a full kitchen, laundry, shared living areas and interior and exterior community spaces. In addition to the housing program the develop­ment will include a childcare center, student outreach cen­ter for student counseling, a food pantry, and a connection to the existing city recreation center.