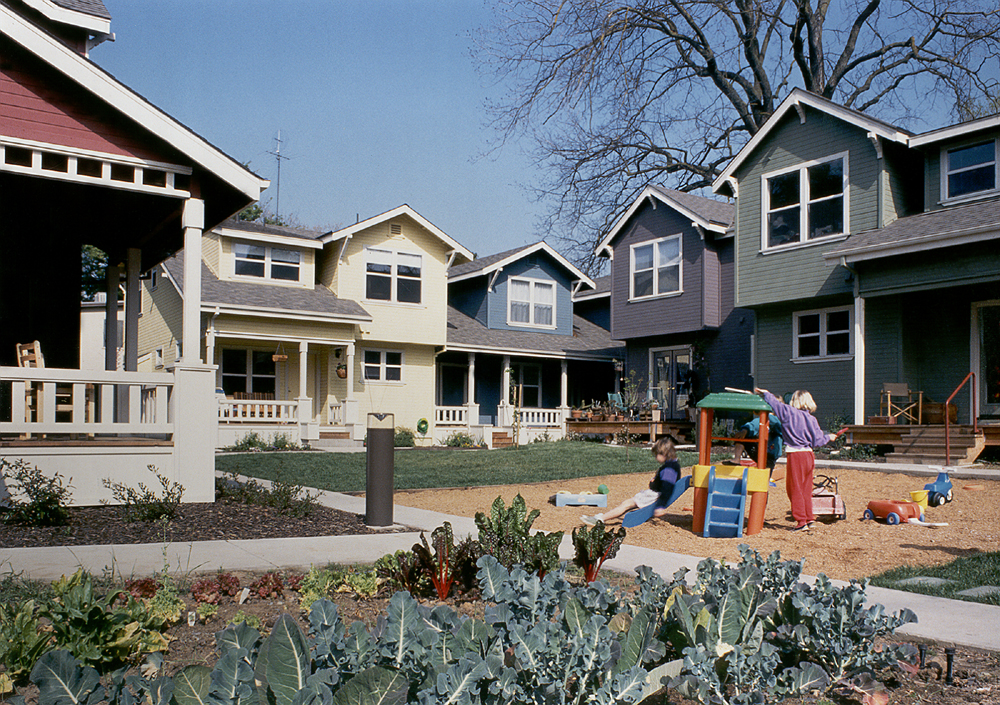 The Southside Cohousing project involved guiding a group of 25 mixed-income families through the process of developing a medium-density cohousing community. Mogavero Architects' services included project management as well as architectural design of this unique project, one of the first of its kind in Sacramento.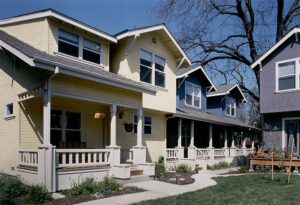 Our project management responsibilities included site and neighborhood evaluation, evaluating government, private construction and financing programs, preparing capital, operating cost estimates and projections, and negotiating all agreements for construction loans and mortgage programs. Mogavero Architects negotiated the selection of a contractor and agreements with the selected builder, and coordinated the other project consultants including attorneys, mortgage brokers and property managers.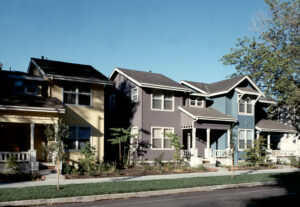 Architectural design involved a lengthy and detailed community design process as we developed prototype units with groups of households for each unit type. In total, there are 25 units ranging from 1- to 4-bedrooms each.
The wood-frame units surround an open space with a children's play area and the 2600 square feet Commons House, the focal point of the community.
Because of its proximity to downtown jobs, automobile use is a fraction of the norm. The community also includes solar photovoltaic panels, organic gardens, storage for 75 bicycles, and a shop with shared tools including those for bicycle repair.
Though completed nearly three decades ago, the Southside Cohousing project remains a staple of the Southside Park neighborhood today, with some of the original tenants still occupying their units.