Hundreds of volunteers converged at McKinley Park last week to rebuilt something that had been destroyed by arson. Years ago, my kids loved the old wooden play structure at McKinley Park with castles and secret passageways. While they played, I used to imagine the community effort that created that structure many years ago. So when the chance came to be part of the group that would build a new children's wonderland, I signed up as a volunteer.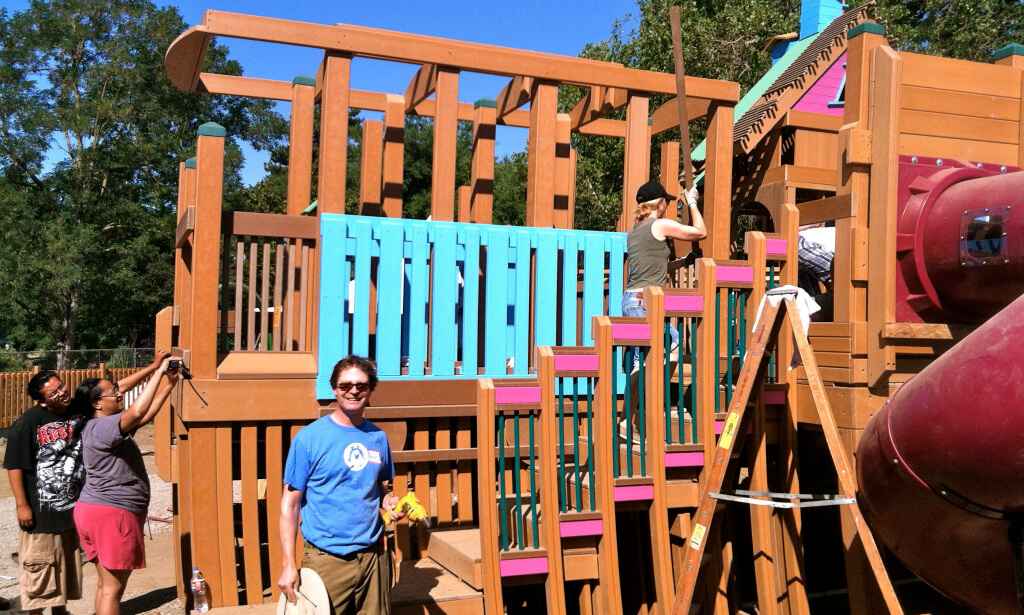 My effort was minor in comparison to the core team that spent many days, even weeks, volunteering to make the play structure come alive.  My muscles are still sore, but it was a great experience. Working in the cacophony of power tools, I found myself choked up with emotion as I looked around at the shear will of the community – hundreds of us – working to make a place where children can have fun.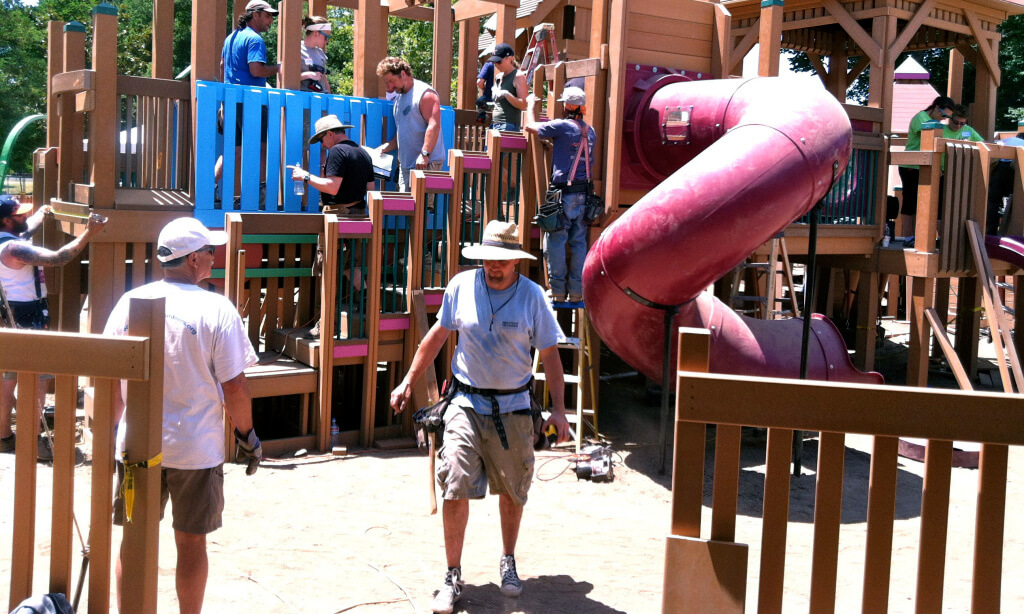 The new structures are even better than the old classic one, now with mosaic tile, animal sculptures, and whimsical towers, I can't wait to see a hundred kids climbing all over the most beautiful playground in the city and show my kids which boards I put up.  The best part is that today, after so many people came together for this intense experience, the community is more connected in a way that will last a lifetime.  That is what great neighborhoods are made of.
Facilitation group that provided the needed expertise: http://www.pbdplaygrounds.com
An online portfolio of the McKinley Park installation can be seen here.
– Renner