UC Davis Tercero Student Housing Phase 4 will be honored by the Sacramento Business Journal, receiving a Best Real Estate Projects Award on September 28, 2018.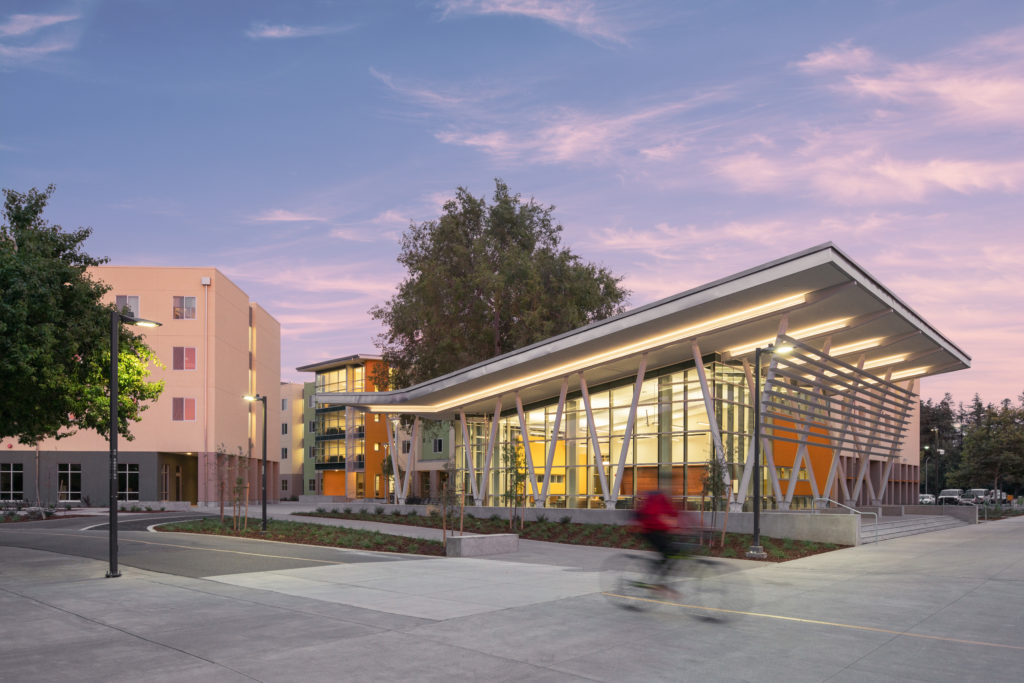 Mogavero Architects and Brown Construction collaborated as a design-build team for the fourth student housing project in the Tercero District on the UC Davis Campus. The 506-bed project is Mogavero Architect's third student housing project on the campus, and one of numerous projects with Brown Construction.
The Sacramento Business Journal will honor the highest impact real estate projects, along with the key players involved; the developer, general contractor and architect, at a special breakfast on September 28, 2018.
This is the ninth award Mogavero Architects has received by the Sacramento Business Journal over the past ten years for projects in the Sacramento Area. Also recognized this year will be our project Bartlett Commons, within The Cannery, Davis' first farm-to-table community.
For more details about the award ceremony, visit the Sacramento Business Journal.
Our congratulations to Brown Construction on another great joint venture!