2017 Platinum Winner – NAHB's Best in American Living Awards
Designed by Mogavero Architects, Jamboree Housing's West Gateway Place has been awarded the Platinum Award in the Affordable Community Category for the National Association of Home Builders (NAHB) Best in American Living Awards. Award levels were announced at the NAHB International Builders' Show January 10, 2018.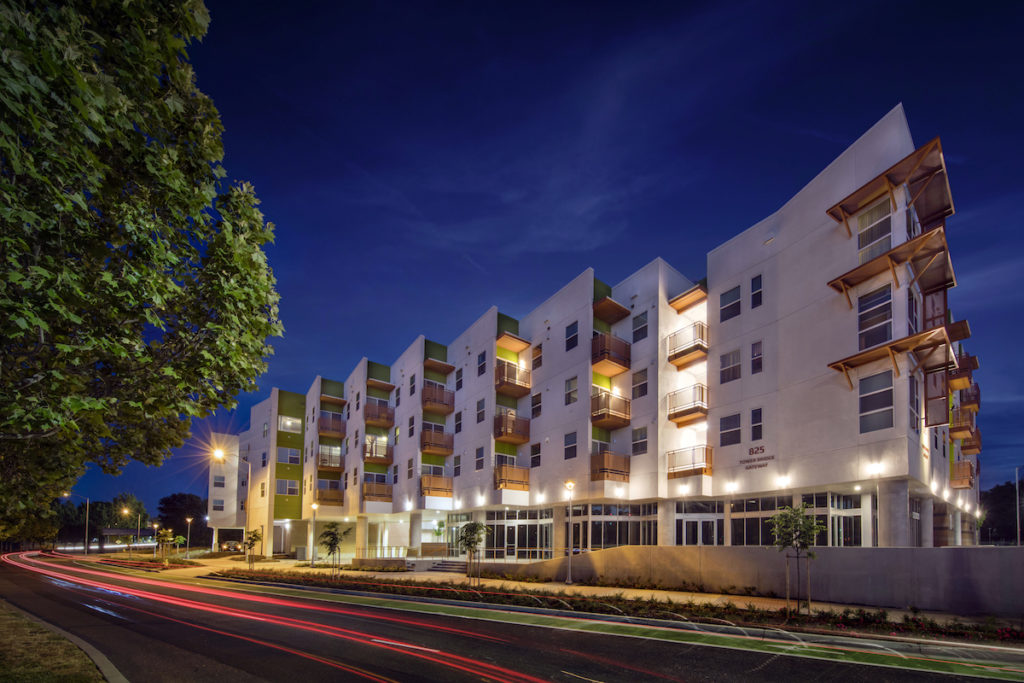 West Gateway Place is a family, affordable, mixed-use infill development in the Bridge District of West Sacramento. Its proximity to public transit, bike paths, pedestrian walkways, shopping and other services near downtown Sacramento allow residents to be vehicle-free, saving money and sparing the air.
Upon the approach to West Sacramento, a strong tower element design and an elevated terrace with 4,000 square feet of retail space welcome residents and visitors to the Bridge District's west entry. A southern facing courtyard and play area provide access to a community lounge and common laundry area. The project includes tuck-under parking and the first streetcar stop in the region.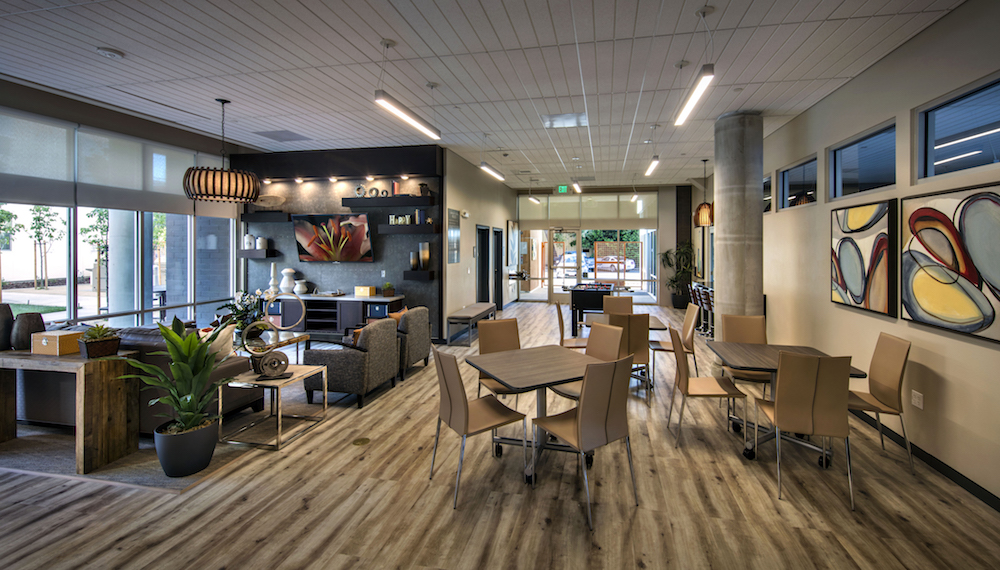 West Gateway Place is the first affordable housing development to finish construction that was funded by California's Greenhouse Gas Reduction Fund (GGRF) through Cap and Trade Funds.
The NAHB Best in American Living Awards recognize outstanding achievement by builders and design professionals in all sectors of the residential housing industry.
Congratulations Jamboree Housing and Mogavero Architects! Great work! View additional images and download the project sheet.