These are photos of our woonerf (Dutch for Living Street) at Good in use for a child's Birthday Party: exactly as intended!
As you can see, the Community Gardens are a hit with the kids too, as well as the open park space in general.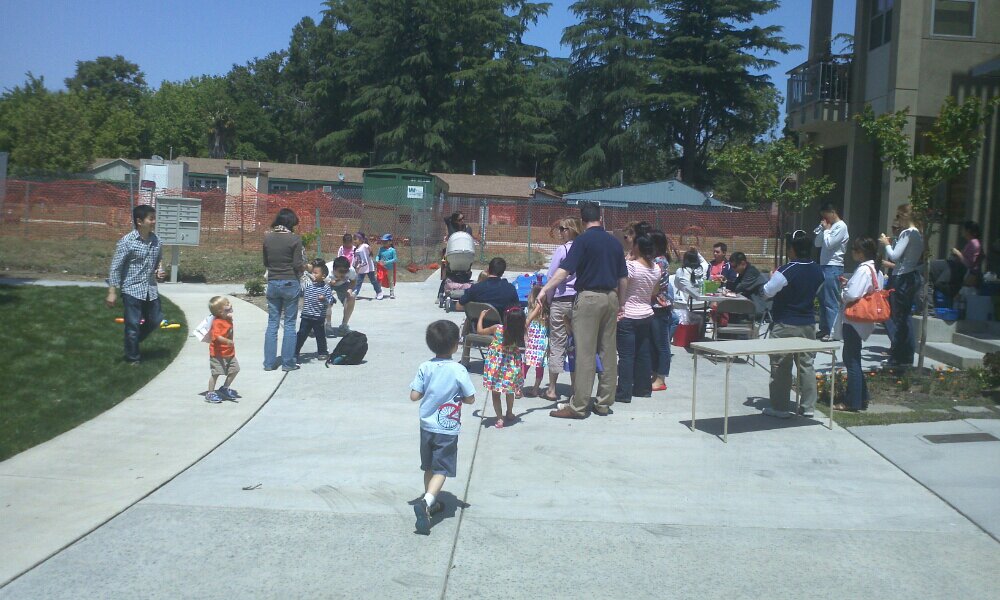 Please excuse my brevity – this was posted from my Android Phone.
– Gerard