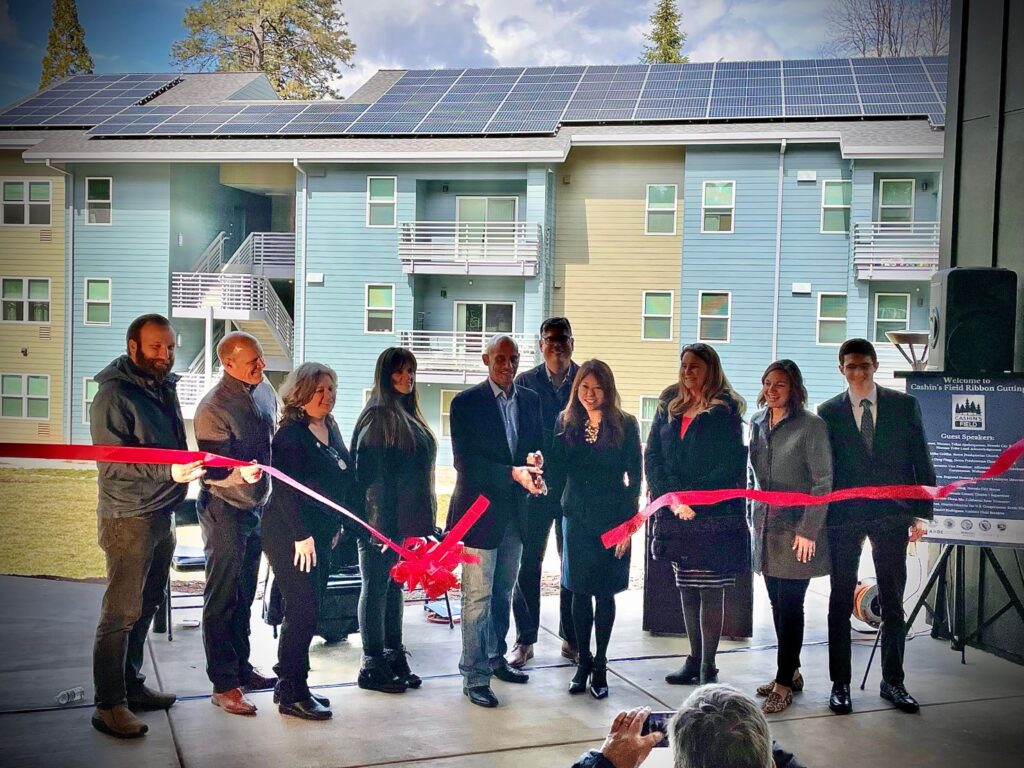 The Nevada City community welcomed Cashin's Field with open arms during its ribbon-cutting ceremony on March 21st, 2023. Members of the development team, design crew, and local officials were among the attendees at the festivities celebrating the project's grand opening.
The 51-unit affordable housing development received over 1,000 applications within the first few months of the waiting list becoming available – demonstrating the region's extreme need for quality, multifamily affordable housing.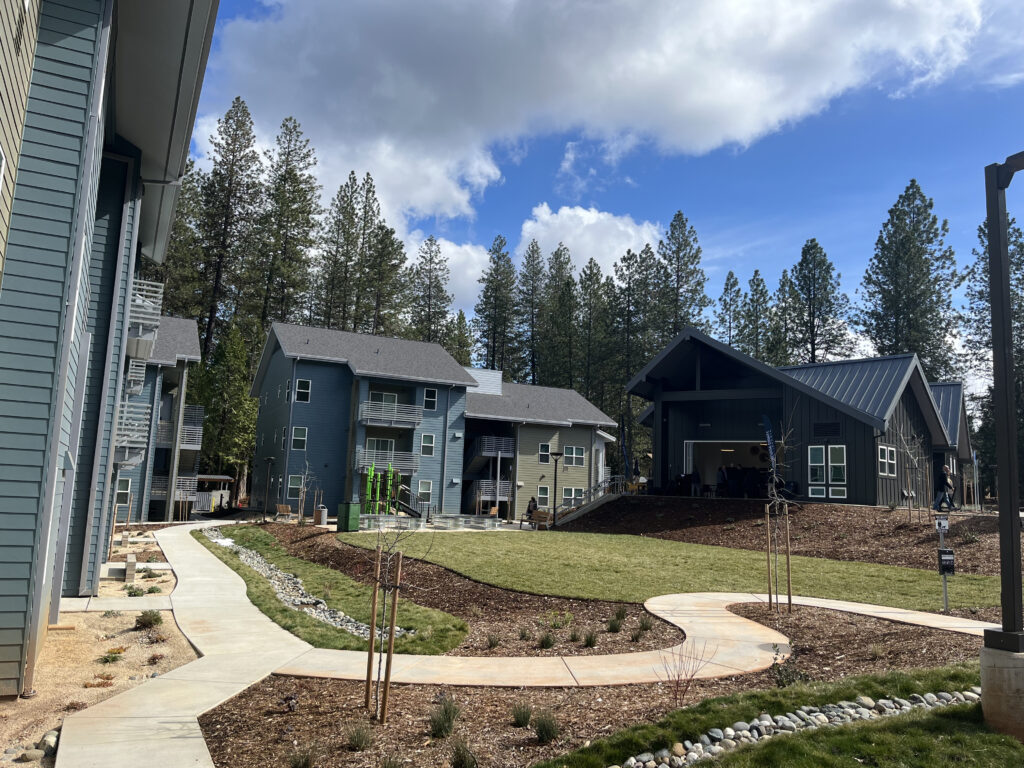 Affordable Housing Development Corporation (AHDC) is at the helm of this project and worked diligently with the surrounding Nevada County jurisdiction to push for the project's approval, development, and ultimate construction. Other key members of the team included General Contractor Sunseri Associates, McProud Associates Landscape Architecture, Civil Engineering by SCO Planning and Engineering, and interiors by Lisa Bennet.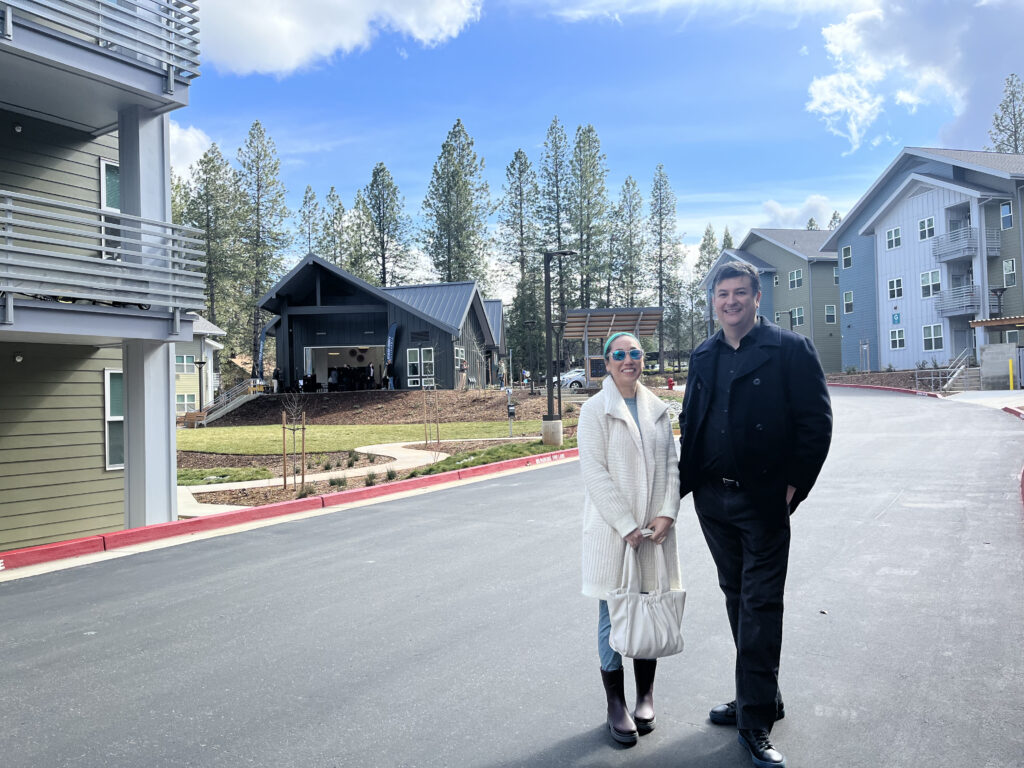 Despite recent downpours of snow, the Grand Opening for Cashin's Field took place on a beautiful clear day with plenty of sunshine to welcome the project's residents into their new home. With its regionally-inspired, nature-centered design, Cashin's provides an invaluable opportunity for 51 new families to enjoy the serene beauty of the Sierra Nevada Foothills in an affordable, safe, sustainable community.