ABC 10 "To the Point with Alex Bell" Interview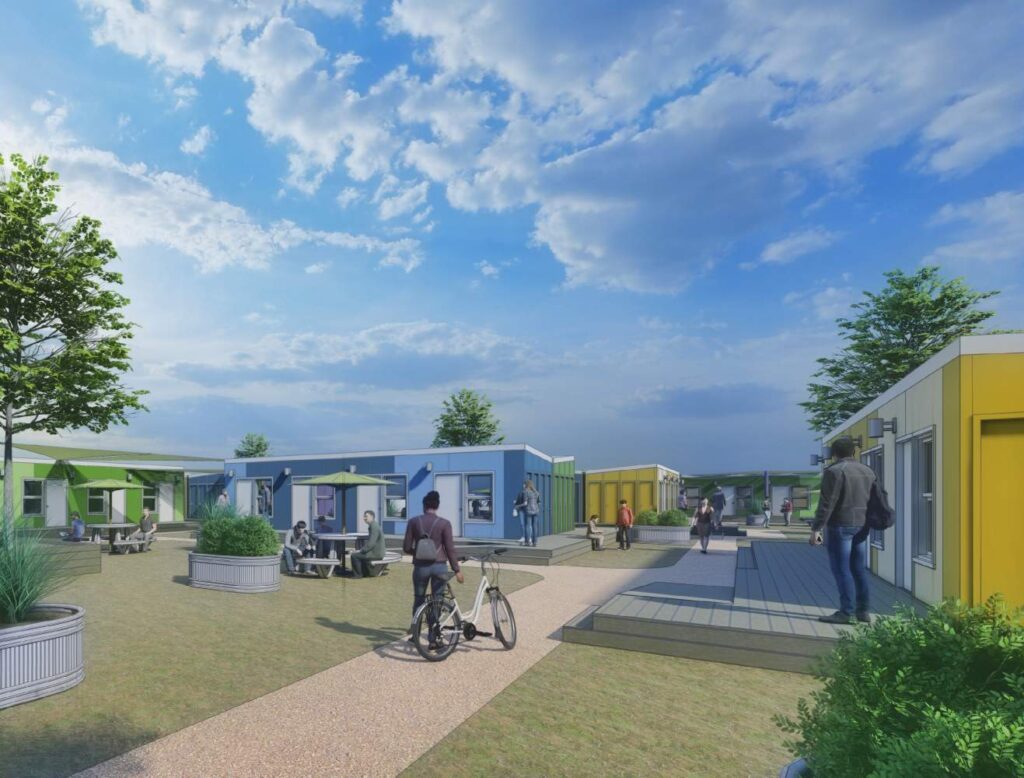 In April 2021, Mogavero Architects was approached by Bob Chase (architect and Chief Building Official) and John Hodgson (attorney and developer) to assist with developing solutions to address the issue of housing the homeless in the city and county of Sacramento. With homelessness increasing by 67% in Sacramento County since 2019, the need for practical and implementable solutions is at an all-time high. So together with the Downtown Partnership, the Mogavero team set out to develop temporary housing solutions with a "kit of parts" that could be deployed anywhere within Sacramento – and ultimately get a pilot project built.
The team's initial concept design was presented to Mayor Darrell Steinberg and City Manager Howard Chan in July 2021. Since the initial presentation, the team has researched various modular building solutions and explored several potential sites (including two church properties)—none of which materialized.
In March of this year, the group invited Ken Craft, CEO of Hope the Mission (https://hopethemission.org) to talk about his very successful nonprofit in LA, which aims to reduce and eliminate poverty, hunger, and homelessness. The event at the KVIE studios was attended by Councilmember Sean Loloee, various staff for local agencies, and others interested in how to address the local homelessness crisis.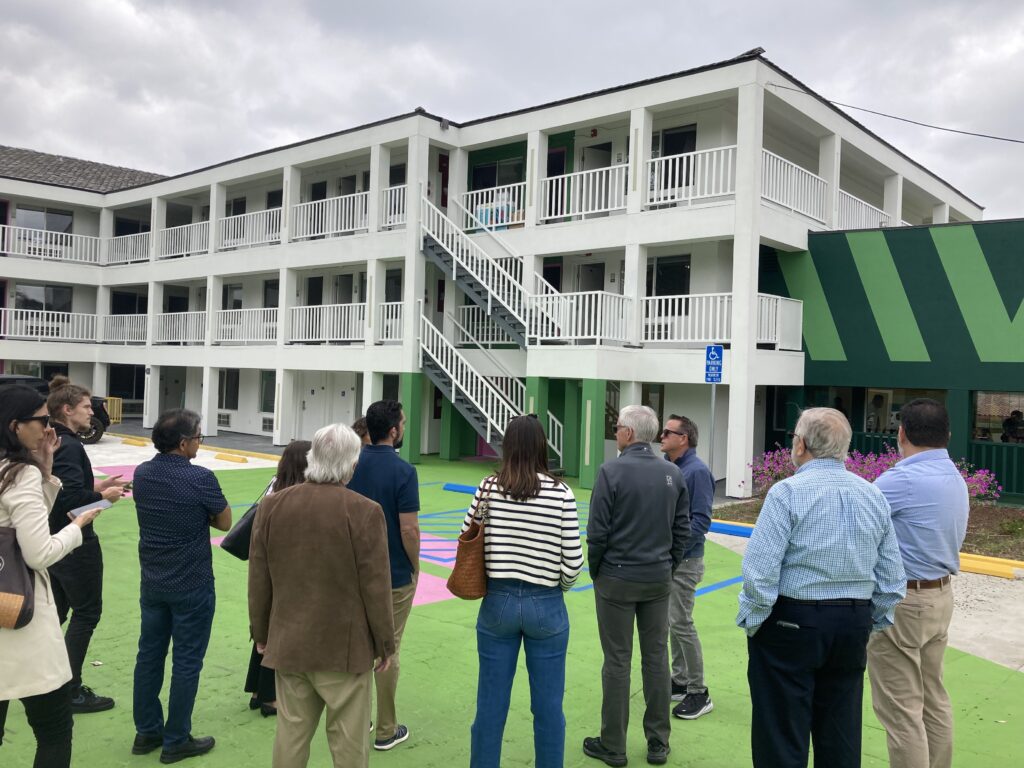 In May, the team (along with Loloee, several developers, and County staff) traveled to the LA area to tour some of the Hope the Mission sites. The current effort (with a team that now includes a landscape architect and civil engineer) is to develop feasibility plans for two sites, including one at Cal Expo. This endeavor was recently featured on ABC10's To the Point with Alex Bell.