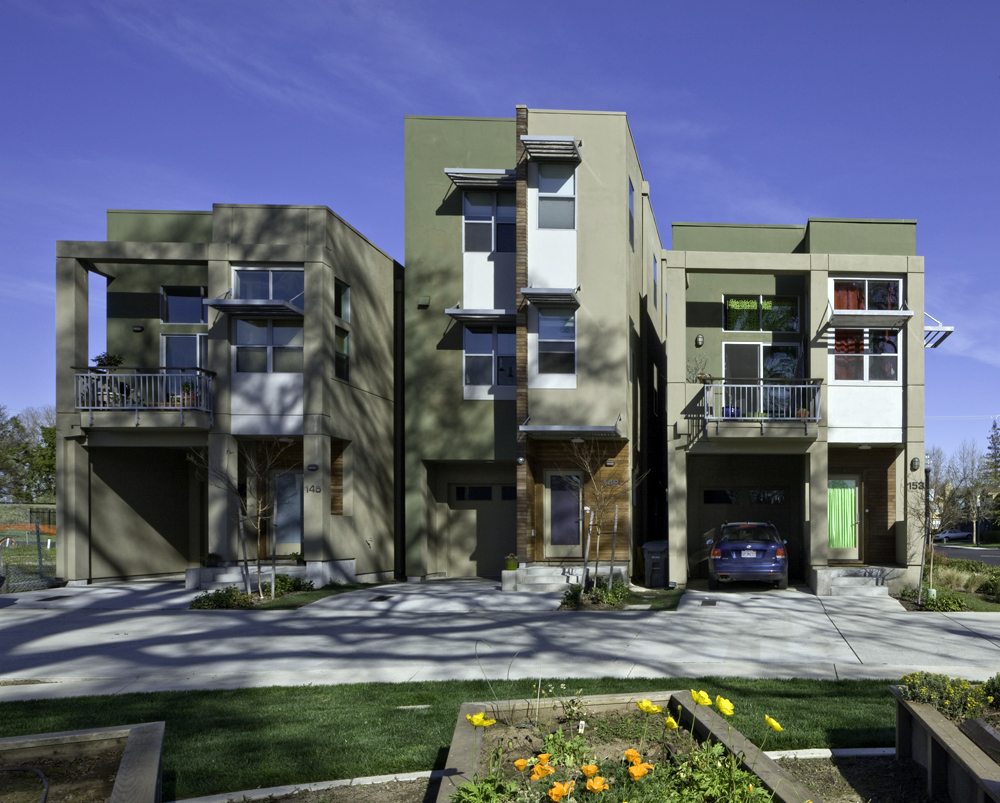 I was a happy, dedicated Davis resident, who thoroughly enjoyed the bicycle paths, greenbelts and kid-centric culture but my wife, daughter and I moved to West Sacramento for one simple reason: being able to purchase a super-sustainable, ultra-chic eco-urban home in the Good project.
From the outset, this was an amazing opportunity: buying a home whose design I had participated in directly at Mogavero Notestine Associates and joining a group of eco-urban pioneers in a redeveloping project area.
The home itself is a small footprint design, 1100 square feet (not including the garage) and has very high plates allowing for an 11 foot ceiling in the main room.
The interior design (executed by BlankBlank) is exceedingly clean and contemporary, and works really well with the exterior design æsthetics and ethos, while making extensive use of recycled and low-VOC materials: we have floor and shower tiles which are high-recycled content ceramic (and quite beautiful as well as robust); our kitchen counters are made from PaperStone (which is mostly recycled paper) and all the door hardware is phenomenal.
The floorplan is as good as you'd expect coming out of this office, very tight but functional, and well thought out.
But the reason you're on this page is to read about the real-life experiences of living in a small footprint eco-chic home – including the few things we find that we think we can improve on.
We needed to include more storage space in the initial design than we ended up with: this was a known factor and, in fact, during the second design round, I helped push to get under-stair niches included: my wife and I have decided we will add a niche like this to our home, doing the work ourselves. There's a minor consideration, too, that the main bedroom closet configuration could be mildly improved – but overall, our complaints are few and minor.
The interesting thing is that so often it seems that people think that a smaller footprint means that one's lifestyle has to be degraded: we've not found this to be the case.  We had folks asking if the smaller oven (amazingly energy efficient – radiant, convective and hybrid, all kinds of fan states) and energy-efficient (and space efficient) gas range would be issues, given my love of cooking and Angela's love of baking – so far, we've been very happy with how well they've been working for us.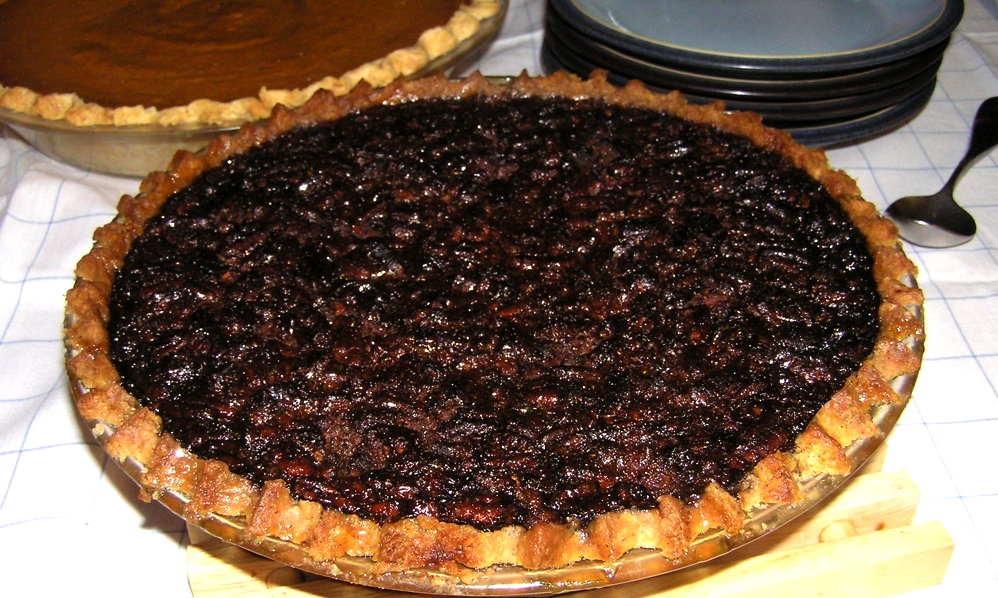 We've had Thanksgivings, Christmas / Winter Solstice celebrations, New Year's gatherings, and plenty of birthday parties, and we seem to do just fine with medium sized crowds in our little space: I think that the combination of the small footprint and the high ceilings give an incredible combination of intimacy and luxury – and as a dedicated cook, I have to say I love the kitchen, and the PaperStone counters very much.
The daylighting of the space not only saves on energy costs, it makes for a certain quality of light which is both beautiful and helps tie us to our environment through a strong experience with the passage of time; both seasonally and daily. The high window heads, which are the ideal for good daylighting, also allow for expansive vistas and a feeling of being in a huge space.  Even though the space is quite small – it feels expansive.
In many ways, this home, and the Good project, encapsulate one of David Mogavero's main thrusts in sustainable architecture: that location is the primary driver of carbon footprint.
Though it's true that Davis has wonderful bicycling amenities, and lots to offer in so many ways, our family's carbon footprint has been drastically reduced simply by moving here to West Sacramento. We're lucky enough to have fantastic neighbors, and to have our own Riverside at Washington Square project nearby too – this whole little Washington / Broderick area is up and coming and has all kinds of great stuff tucked away in nooks and crannies. Within easy walking distance we have the American River bike trail, Old Sacramento, and the newly-emergent River district on both the West Sacramento and Sacramento sides of the river.
As a result, even though I moved from Davis (bikeopolis of Northern California) I now bicycle far more in Sacramento and West Sacramento than I did in Davis.
So, how do I find small footprint living?
It's all good.
Good Living: