Solar chimneys in 2000 year old structures throughout the Middle East served as a historical precedent for a natural ventilation system to cool the UC Davis Tercero Student Housing project. Utilizing the cool evening Delta breeze is a common practice for nighttime cooling in the Sacramento Valley. The system is automated for public spaces and allows for occupant control within individual bedrooms.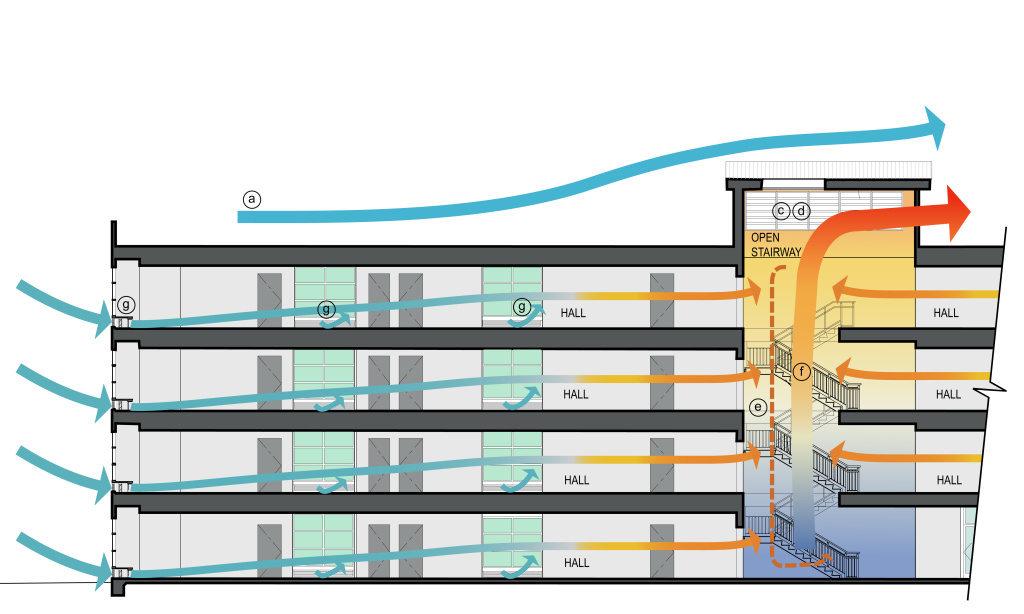 The Central Stair is a continuous four story volume open to each floor based on a new provision in the California Building Code. This provided a "thermal chimney" that promotes natural ventilation through the stratification of the air. The hot air rises to the operable louvers that exhaust the extra heat at the top of the stairs. Cool exterior air is introduced through motorized louvers located at multiple window seats throughout the hallway on every floor. The system is controlled through the building's energy management system which monitors interior and exterior temperatures, triggering louvers and large fans to assist in what is essentially a building-wide natural ventilation economizer cycle.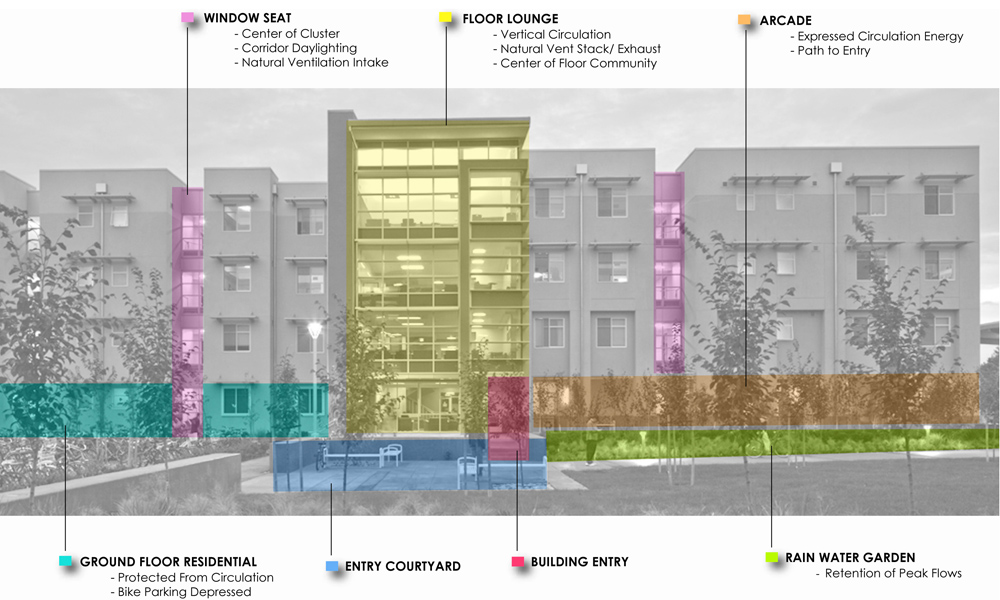 The geometry of the natural ventilation scheme coincided with the creation of community spaces and led to an elegant system using passive and active elements that allow the building to breathe.  The use of daylighting in these spaces further reduces the energy footprint of the building and enhances the students' occupant experience.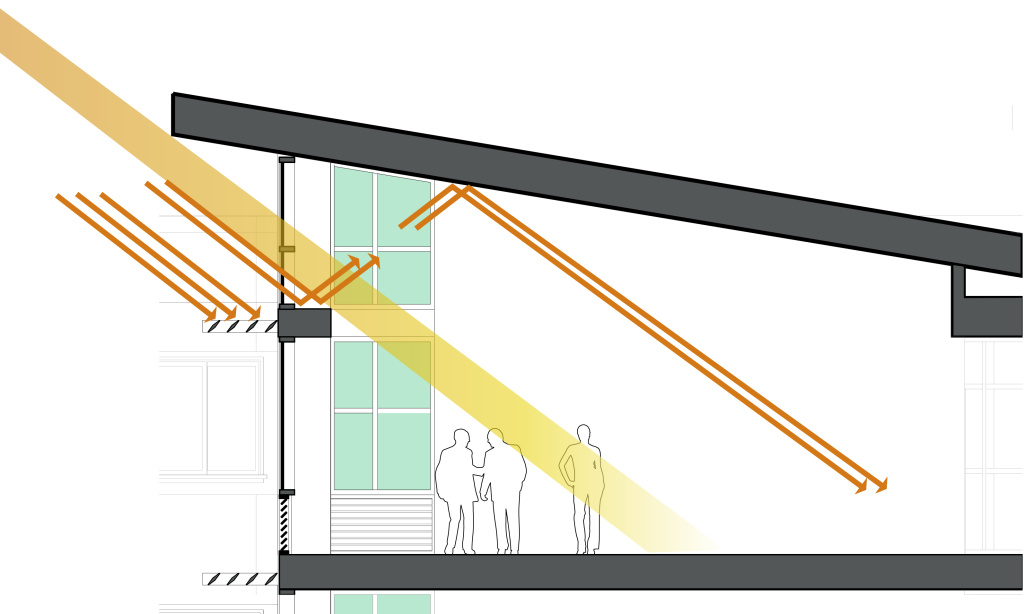 – Craig