As the City of Stockton prepares to move it's City headquarters to a new location, a possible new market rate housing and commercial/retail development is in the planning stages for the soon vacant City Hall and immediate area. Cort Companies, a development firm dedicated to the preservation and revitalization of historic buildings and downtowns, has recruited Mogavero Architects in the design and planning of an adaptive reuse of the City's Historic Landmark.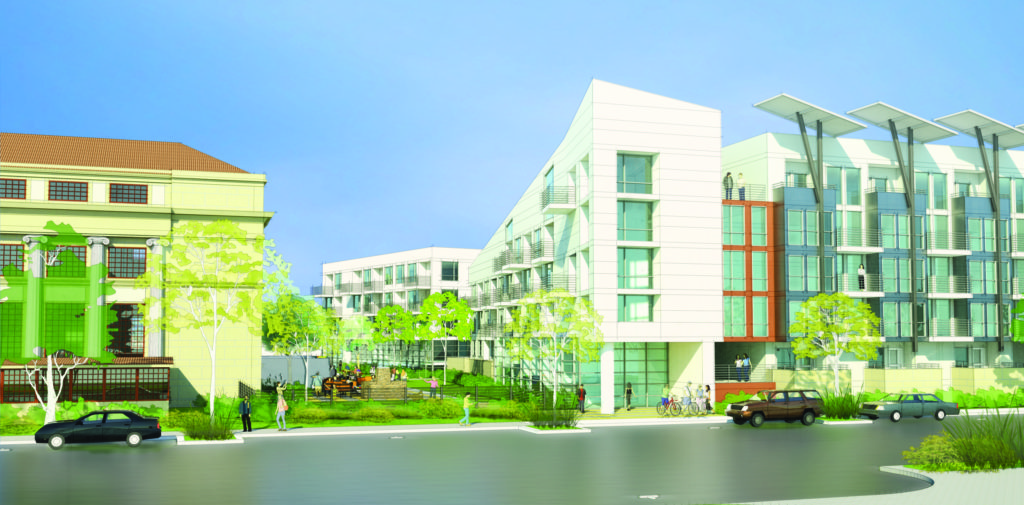 Earlier this month, Stockton City Council members voted unanimously to grant exclusive negotiating rights to Cort Companies for the purchase of the old City Hall. Cort envisions a mixed use, live/work environment including retail, co-working space, multifamily market rate housing, event and open green space. The approval grants Cort Companies one year to finalize a purchase agreement to move forward with the project.
Mogavero Architects' design shows a vibrant vision for the revitalization of the historic City Hall, with new market rate housing to the South and an activated public space to the North. "The Rotunda," the primary public lobby of the old City Hall would house a co-working/café style space, and a "maker" space would occupy the basement. The balance of the interior of the building would be used for loft style residences with expansive windows and high ceilings affording abundant natural light.
Read more about the revitalization of Stockton's City Hall:
Cort Companies Blog:
http://downtownturnaround.net/city/changing-face-downtown-stockton/