Last week, the Fresno Housing Authority celebrated the Grand Opening of the Renaissance at Parc Grove. The 40-unit development of one and two bedroom apartments for homeless and disabled veterans are across the street from the Fresno VA Hospital, allowing residents easy access to services.
As the development's architect, Mogavero Architects' Craig Stradley, Nathaniel Sebok and Erin Reschke attended the May 11th Grand Opening and ribbon cutting.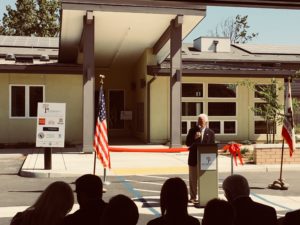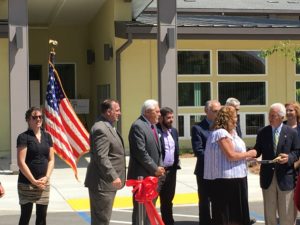 Mogavero Architects also designed Mather Veteran's Village, which provides temporary and permanent veterans housing and services locally in Rancho Cordova.
View press on the event: http://abc30.com/community-events/new-apartments-for-homeless-veterans/3461995/