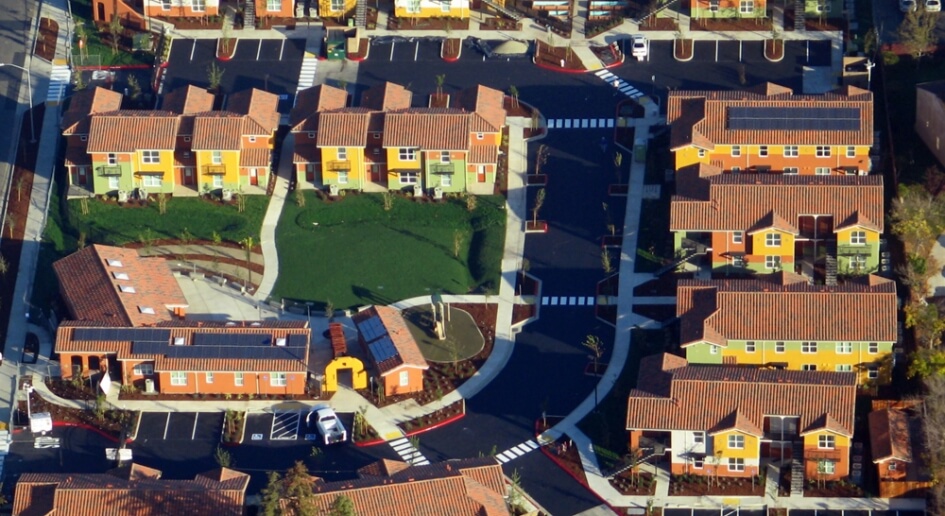 Colonia San Martin is designed to provide permanent and supportive housing to formerly homeless, low-income individuals with disabilities and/or families where at least one member has a disability.
The fundamental design objective was to blend efficient constructability with a range of colors and finishes to create a vibrant, dignified community. The design includes outdoor courtyard spaces, rich Spanish colors, and accent tiles that give interest to the buildings.
These residences exceed Title 24 energy requirements by more than 20%.
The buildings focus on a common green to reinforce a sense of community and create "eyes on the street". The landscape design reflects the environmentally responsible principles of the project by incorporating edible and drought tolerant plant materials and integrated natural drainage swales.
A community garden with individual plots for residents will be used to grow food and serve as a nurturing, long-term, teaching environment.
Colonia San Martin includes a solar-powered community building with a great room for community events, social work/case manager offices, administrative offices and a tele-medicine exam room. The residences exceeds Title 24 energy requirements by more than 20%.