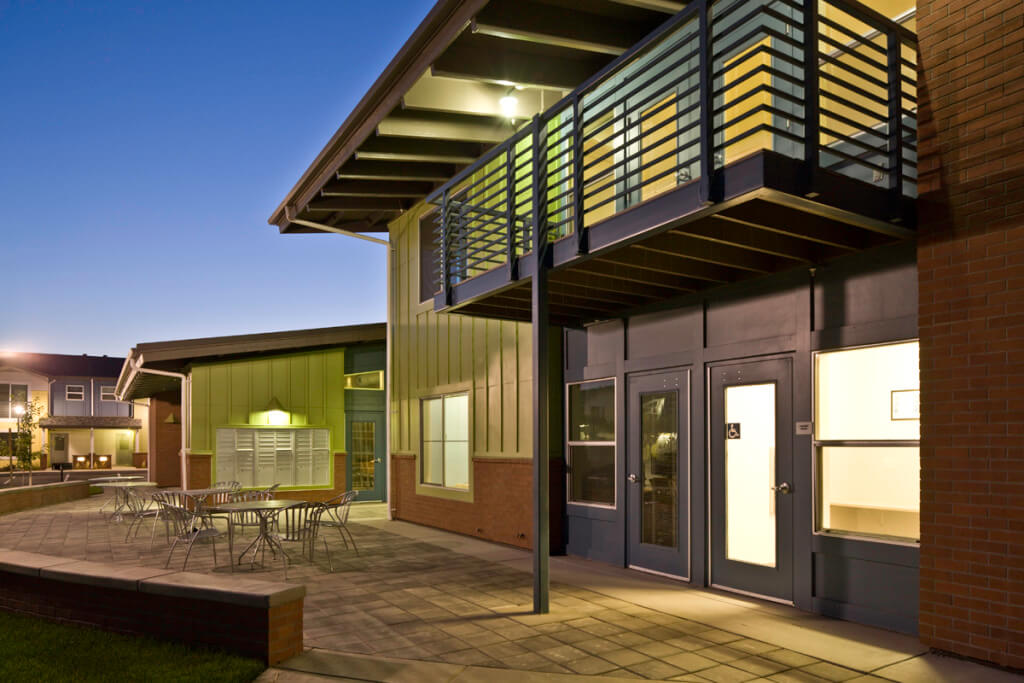 Rochdale Grange is a 44 unit, neighborhood friendly, multi-family complex that is designed to emulate a traditional craftsman style home in historic Woodland.
The project consists of 8, two-story buildings and a separate community building with a second level manager's unit. Unlike typical garden style apartments that often create an isolated community, Rochdale Grange addresses its neighbors by having a street presence.
Rochdale Grange has a positive impact on its neighborhood, and was designed to minimize environmental impact and maximize human comfort.
The project was designed with the pedestrian in mind: nicely detailed front porches engage the street to help minimize the scale of the project to a personal level and interior site streets are frequently crossed with accented pedestrian walks to serve as visual cues to motorists that they are sharing streets with pedestrians.
Rochdale Grange not only has a positive impact on the neighborhood, but the project is designed in a manner to minimize environmental impact and maximize human comfort. Building features such as large windows with high head height allow light to penetrate to the backs of units. Balconies provide an exterior connection and enhance passive site security.
Energy saving strategies such as dual zone air conditioning, natural day lighting, and high density insulation helped to out perform Title 24 requirements by over 30%.
Additionally, a 45kW photo voltaic system further reduces the new energy consumption of the complex.  Environmentally friendly materials such as bamboo flooring, recycled insulation, and formaldehyde free casework were utilized throughout the project.