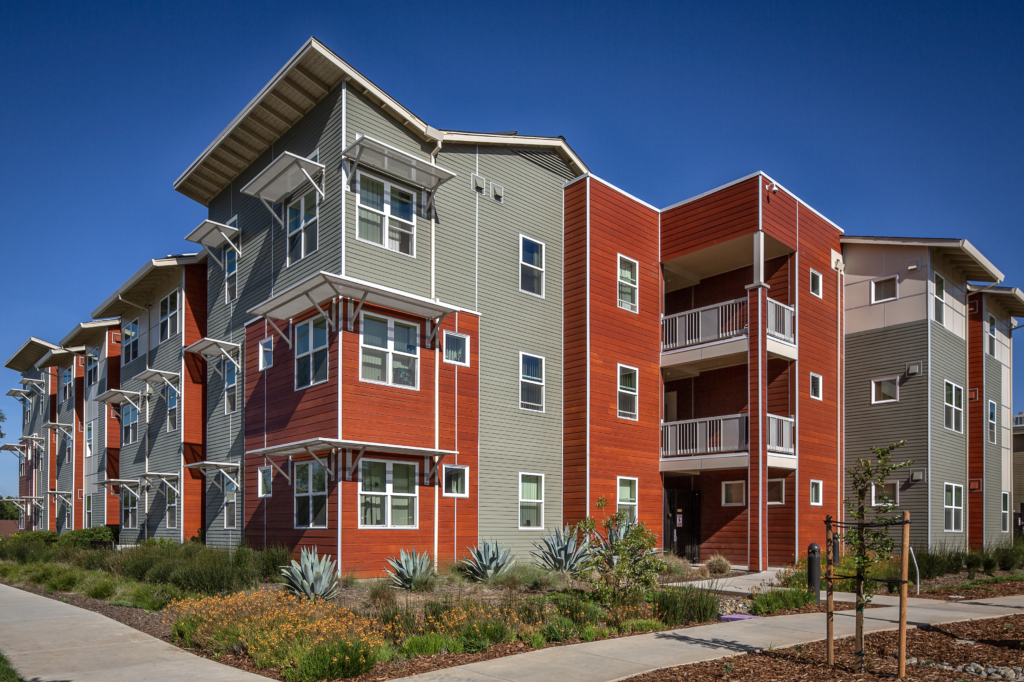 To commemorate Veterans Day, we are honored to announce the official grand opening of Mather Veterans Village, the long-awaited and multi-phase project with Mercy Housing California, Nation's Finest, and the City of Rancho Cordova.
On Tuesday, October 12th 2021, a decade-long endeavor to create affordable veterans housing came to fruition. Mogavero Architects was fortunate enough to join members from the development teams, City officials, and current and future residents of the project at the dedication ceremony for all three phases of Mather Veterans Village.
Utilizing a portion of the former Mather Air Force Base site, 100 permanent supportive homes and 47 units of transitional housing were constructed with the intention of housing low-income and unhoused veterans in the Greater Sacramento area.
Then known as the Mills Field base, the United States Army Aviation Section opened Mather in February of 1918. The site was later expanded upon and served vital importance in the training and housing of Air Force and Army members in World War II and the Cold War. In 1993, the nearly 6-acre site and its facilities were decommissioned for closure and sat largely abandoned for the subsequent years.

As of 2020, California alone accounted for over 30% of veterans experiencing homelessness in the United States. With 93,000 total veterans residing in the Sacramento region, the former Mather Field base offered a unique, vital opportunity to address the crucial housing and care of our veterans.
A cross-sector, collaborative partnership between the City of Rancho Cordova, Mercy Housing, and Nation's Finest began to take shape in the early stages of planning. Mogavero Architects was engaged for participation in the project in 2010 and dedicated our design energy to creating a space that would provide security, comfort, support, and community for future residents. In addition to the permanent and temporary housing, the completed Mather Veterans Village project features on-site counseling and healthcare service facilities, communal kitchen and dining services, an ample courtyard, and a repurposed Military Infirmary building to create a multipurpose community space. The project exceeds California's Energy code by 25% and utilizes green building features such as greywater recycling, solar thermal arrays, natural ventilation, and drought-friendly landscaping.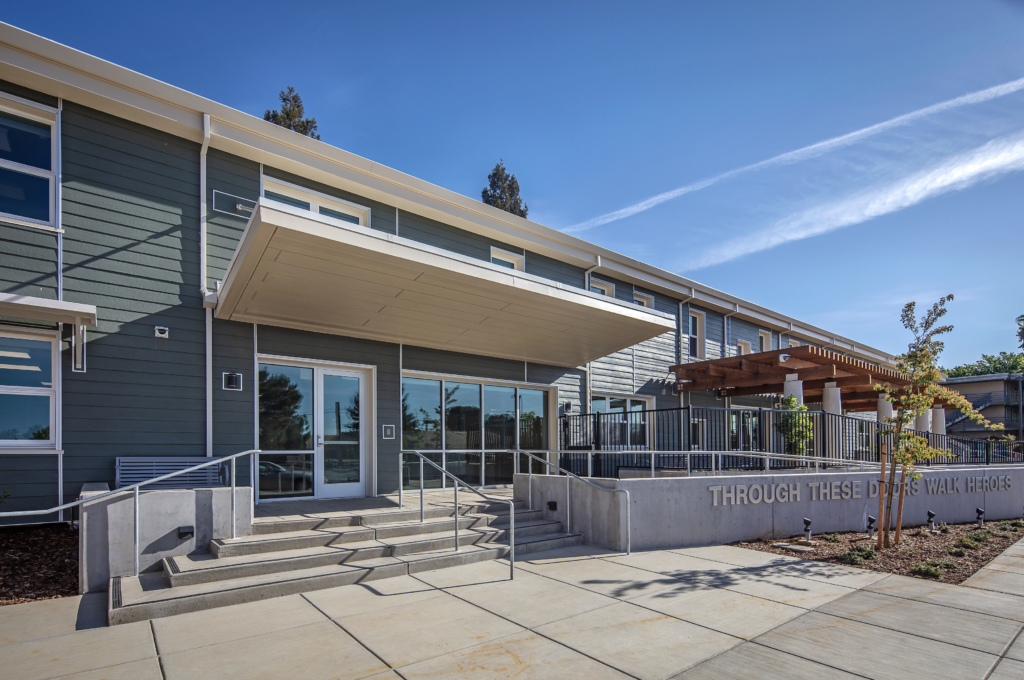 Many of the project's residences are reserved for veterans coming directly out of homelessness and veterans with physical or mental disabilities. The Mather Field site is just two blocks from Rancho Cordova's VA Medical Center, which provides support to these residents including medical services and counseling. With Sacramento hosting California's second-highest unhoused veteran population, the redevelopment of the Mather Air Force Base into a revived residential community was a task of the utmost importance. After over 100 years of history, Mather Field is a home to our finest once again.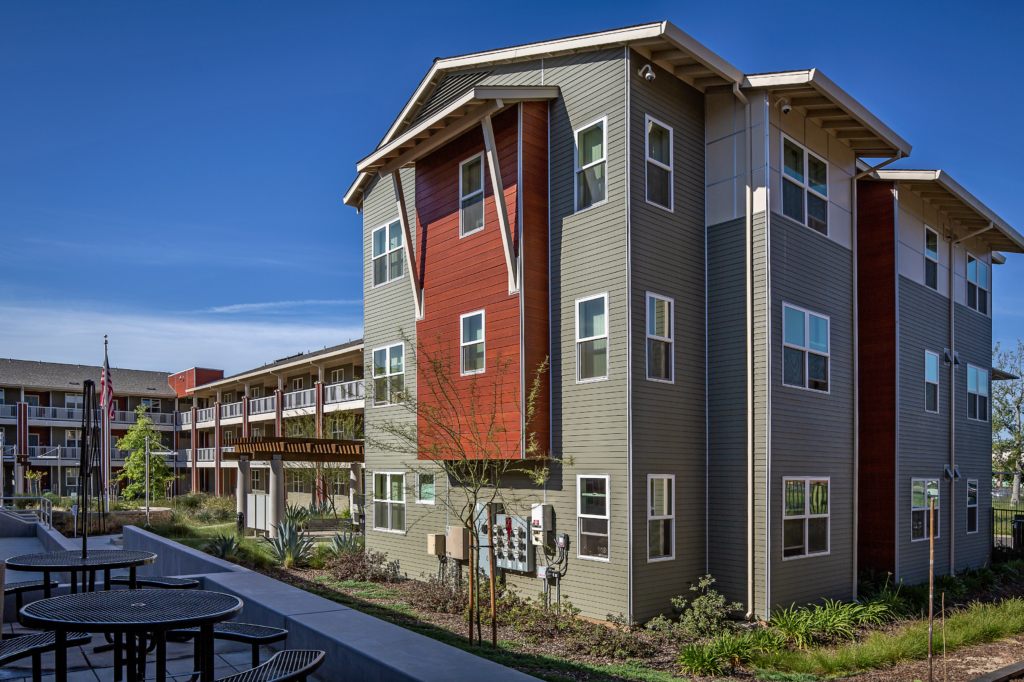 Happy Veterans Day from Mogavero Architects, and thank you to all who have and will serve.
Resources from:
https://www.afcec.af.mil/Home/BRAC/Mather/History/
https://www.militarytimes.com/news/pentagon-congress/2021/03/18/the-number-of-veterans-experiencing-homelessness-rose-slightly-even-before-the-coronavirus-pandemic/
https://www.cityofranchocordova.org/Home/Components/News/News/4282/19
Photography courtesy of John Swain.