Our project at the University of the Pacific, Calaveras Hall is officially open! The 158,000 square foot student housing project for second year and upper division students officially opened with a ribbon cutting and Grand Opening Ceremony on August 9th.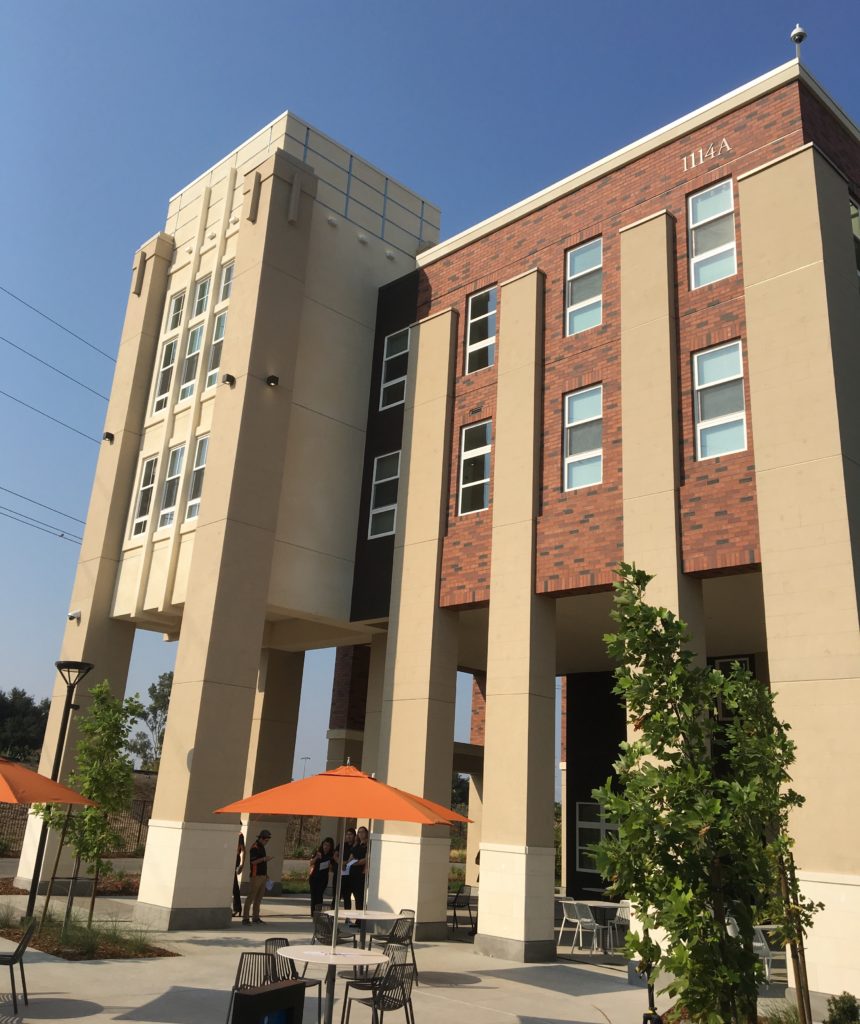 Mogavero Architects' Principal Craig Stradley, along with Architect Cesar Medina and Designer Cecilia Chouhy were present for the Ceremony and grabbed a few shots of the completed project.
The latest student housing project on the UOP Campus houses 381 students in 141 apartments in two 4-story buildings, connected with a skywalk between them on each floor. Indoor common spaces and amenities include a community kitchen, gaming area, cardio room, study areas, indoor laundry facilities and indoor bicycle storage. A swimming pool, fire pit, lawn and stage areas are available for socializing and gathering outdoors.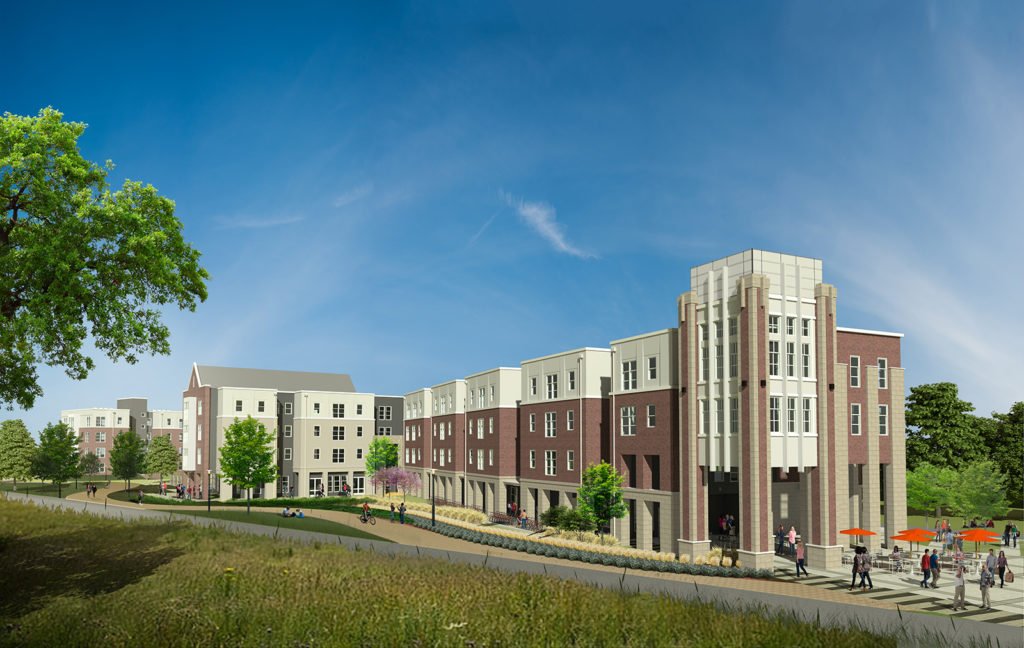 For more information on UOP's Calaveras Hall, check out the project page and this video shared by UOP showing the construction progress.