Construction of an EPIC System (Environmental Passive Integrated Conveyance) on our project in Lindsay began earlier this week. The EPIC system is a water management tool that captures greywater from indoor use and storm water drainage, and then provides passive filtration to reuse the water for landscape irrigation.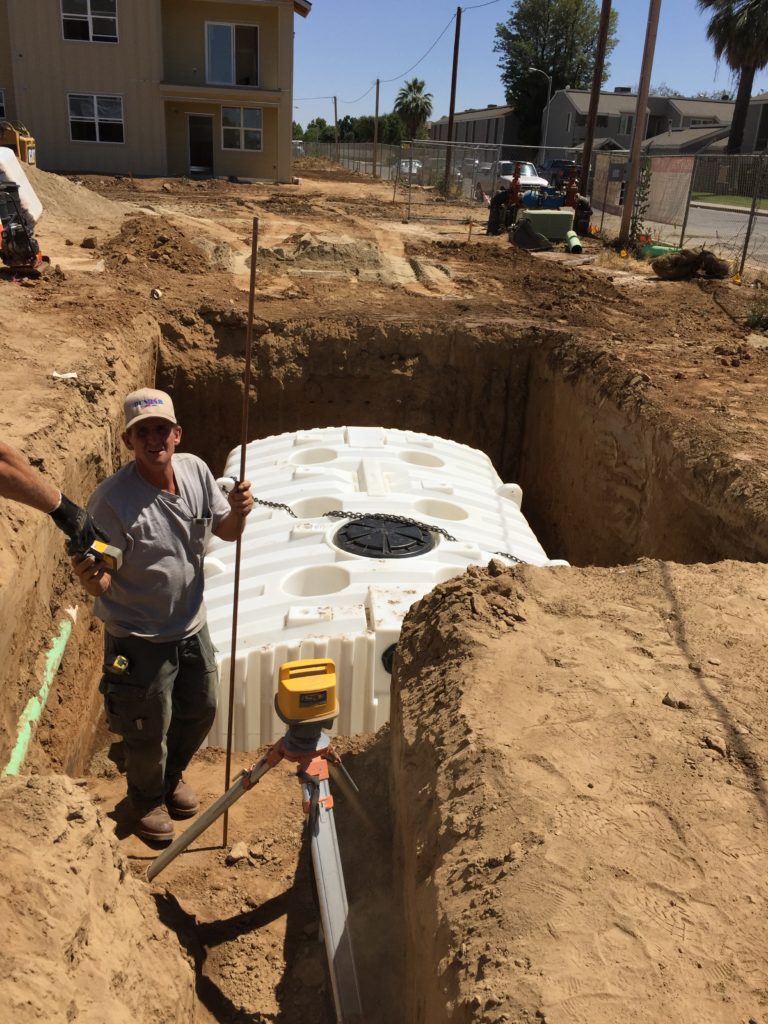 Palm Terrace is a housing project with Self-Help Enterprises with 50 affordable unit and a community building in Lindsay, CA. In addition to the EPIC system, the extensive energy conservation measures and solar arrays on each building will make Palm Terrace Zero Net Energy.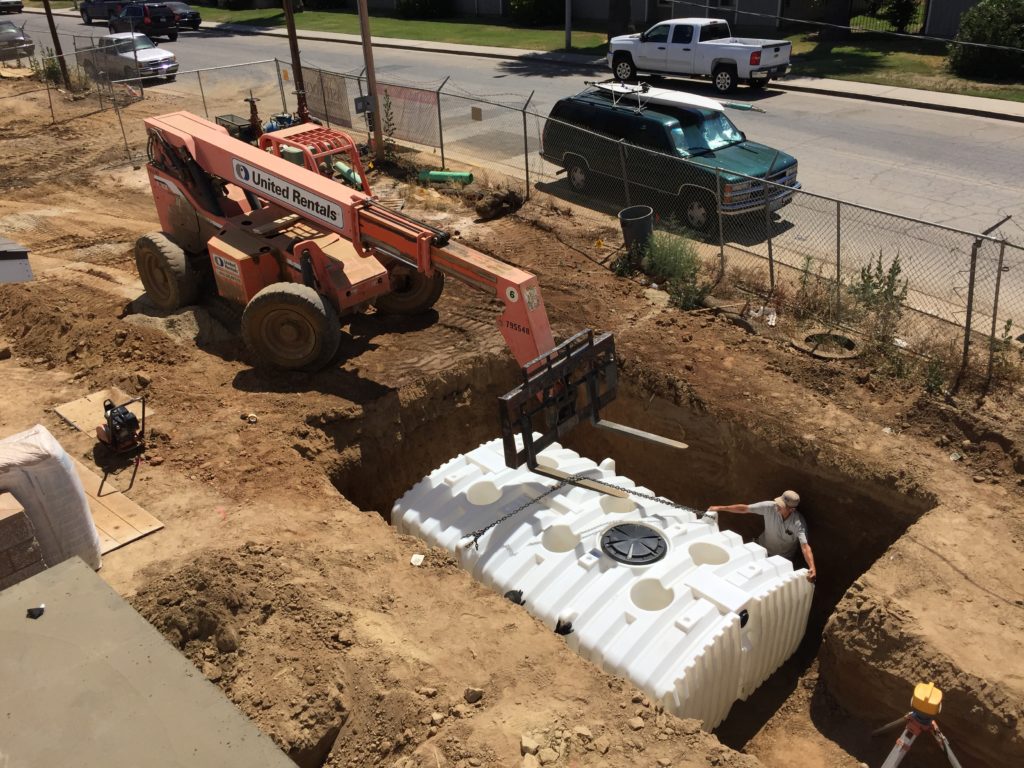 This is the second greywater recycling system Mogavero Architects has put in place for multifamily housing.